Create a Master AdWords Dashboard with all your Clients' Accounts
You are managing several AdWords clients, but have trouble keeping up with the big picture? What about creating a master dashboard, i.e. everything in a single view, for all your AdWords accounts?
It's easy when DashThis is your dashboard creator!
First, add all your AdWords accounts. If you use a MCC account then you only need to add this account.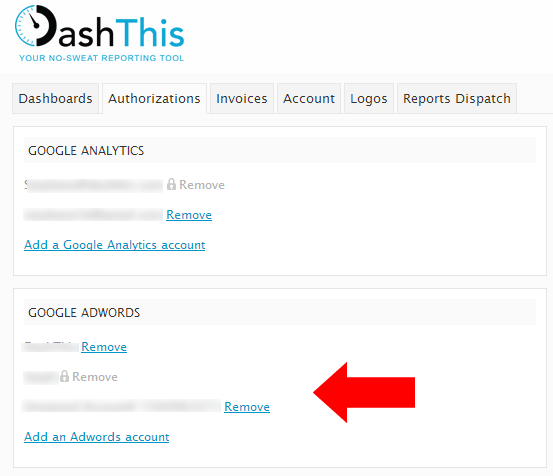 Then, create a dashboard and add all the required AdWords clients.
That's it!
Or almost. By default, data from all clients will be aggregated. Use the Advanced Editor to create a KPI for a single client.
» Create your master Adwords dashboard right now