How we help you get the most out of DashThis!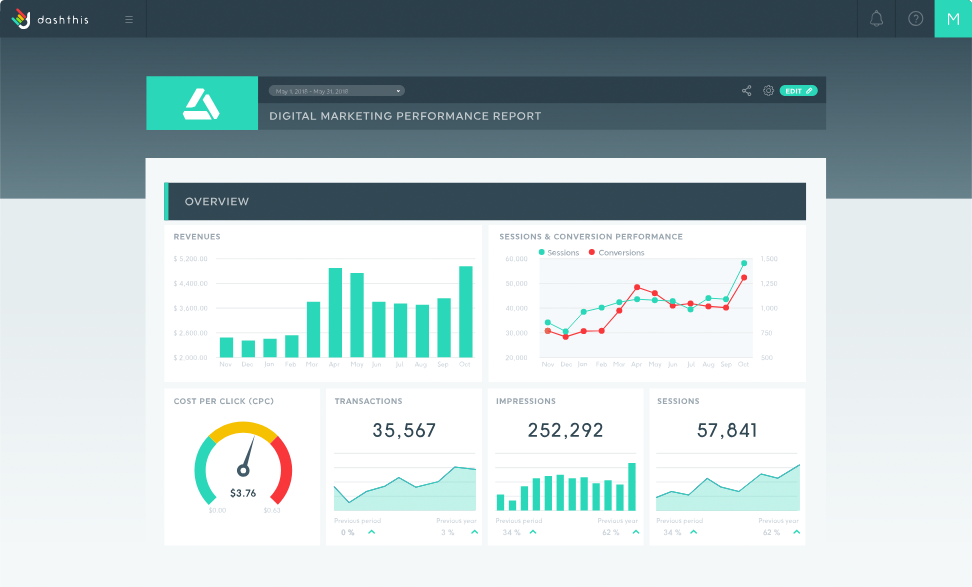 You are a great marketer! You work hard to get results for your clients! You create a meaningful reports for them to better understand their online marketing campaigns. But each time you build a report, it takes tons of time—which is not necessarily profitable for your business. More green time (time to spend on profit-boosting tasks) and less red time (profit-gouging tasks).
You heard about DashThis and found that it was the path to green time Shangri-La. You tried it out. You subscribed. You're in your happy place.
Then the questions popped up. How do I do that? What's that for. HELP!
Your first reaction is to go on our website and look for a telephone number to call (we know you also secretly want to hear our French Canadian accents).
However, we do not offer any telephone number to call.
Here's how we provided our great customer support.
At DashThis, we offer support via email.
We take pride in customer satisfaction. We make a priority to answer all your questions in a reasonable time frame! That usually means within 1-2 hours during business hours. Evenings and weekends might take a little bit longer. But we'll get to you as soon as we can.
We work with clients around the globe in different time zones. That's why email support is really the best way for us to provide a great customer service. We don't hire third-party drones that don't understand DashThis to support you. Stephane (the big cheese), Olivier and I are the only one who responds to support tickets from Quebec City, Canada.
To make our support answers crystal clear, we often use screenshots and short custom videos to reply, when needed, to questions.
Screenshot
Video
Our business hours are from Monday to Friday 8am to 6pm Eastern Standard Time (EST).
Here is our policy regarding calls
Email support is included and unlimited for all plans. Telephone support is available at $150 per call. Phone support is free for Business plans or higher (50 dashboards or more). We also use join.me to share screens and make the process as easy as possible.
We understand that traditional telephone calls can be seen as awesome. However, whether it is because of the various time zones we cover or simply to keep costs to a minimum (and therefore our pricing for our customers as reasonable as possible), email support is the way to go.
Should you have any other questions, simply email us back at info@dashthis.com and we'll be happy to help out!