We have a brand-new yearly plan promotion for you! With it, you could get 2 months free (up to a $1,200 value) over the course of a year!
You already save so much time, energy and money using DashThis, why not save even more?
How much money can I save?
Let's take a look at how much money you could actually save with our new yearly plan promo:

What if I need more?
You need more than 100 dashboards? Let us know and we'll create a custom plan just for you! Don't worry, you'll get a yearly discount too!
How do I get it?
All you have to do is connect to your account, go to Plan & Billing and change to a yearly plan.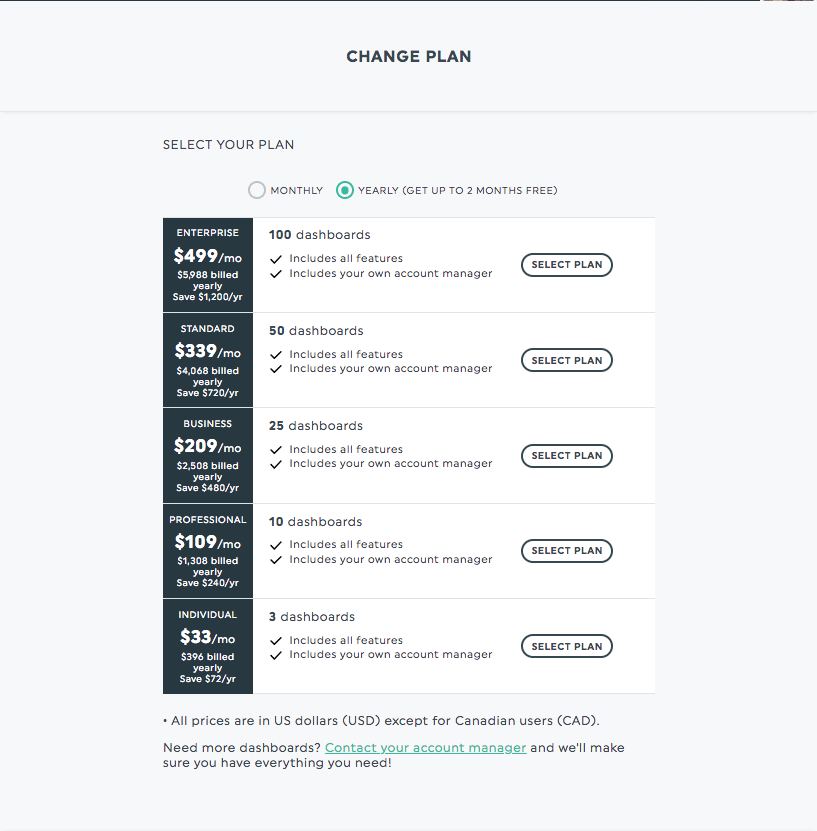 If you have any questions, need help or additional information, don't hesitate to contact us!