Twitter Dashboards: What You Need To Know
As you start using DashThis, many of our Twitter fans out there have a few questions on how to create dashboards using Twitter. One of the most frequent comments we get is:
"Twitter followers for previous periods are not populating. I can only see how many current followers there are. How long does it take for Twitter information to populate? It's been about a week!"  
This is want you want to see for your Twitter dashboard: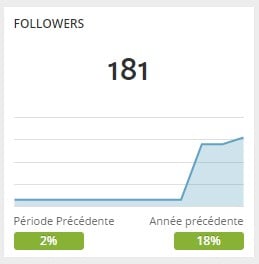 But this is what your dashboard shows for Twitter followers: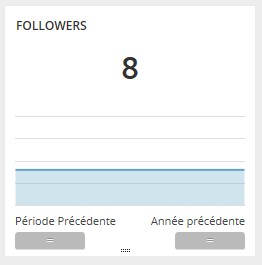 We hear you! We would love to provide you everything you need from data sources, such as Twitter. The thing is: we can only provide what the data sources are giving us.
Here's the lowdown. To understand your Twitter dashboard's "Followers" widget and other Twitter widgets, you need to know how Twitter supplies its data.
Twitter does not have have an analytic tool to distribute its data with the API (like Google analytics). So we are only able to collect the last 200 tweets and all the static data that is available in the account at the moment the data is collected.
DashThis works its magic by enabling you to compare, over time, your Twitter performance. With your DashThis Twitter dashboard, you can see how your Twitter account evolves over time, based on your online marketing initiatives and Twitter offensives with your target markets. Mind-numbing Excel sheets and manual compilations be gone!
It means that Day 1 is when you create your widget "Followers". We only get stats from the moment you create your Twitter Followers widget.
If your Twitter dashboard is set to a monthly period, you will need to wait a month before it making a comparison. If it's set to a weekly period, you will need to wait for a week and so on for the other periods.
All the best with your tweets and followers!
Cheers,
Paul Dumas Online Community Manager @dashthis.com