Even though many clients are pleased with our self-service tool, some organizations have specific needs. Most affordable out-of-the-box solutions won't meet their requirements exactly. The solutions who are flexible and powerful enough to do what they need will cost an arm and a leg.
Thus, those organizations are frustrated and don't have any other choice than to rely on their internal team to build a custom dashboard for their marketing need. This is precious time that is not invested into their core business doing what they do best.
Is this your case?
Fortunately, there is one affordable solution that will do what you need! We develop custom applications that will fit any need. And that would be DashThis!
Using our powerful data management engine, we can connect to any data source and create any new dashboard for any specification. You imagine it, we make your custom dash happen.
We can connect to any API from our native integrations such as: Google Analytics, Google Ads, or your own data with Google sheets or CSV files, ( your call tracking system, your in-house CRM database or any other). Once integrated, we can customize the data and display it as required. You can even use your dashboard as a template. We can also create any calculated metrics as you might need.
We can also design a dashboard with your own branding and bulk create and edit them.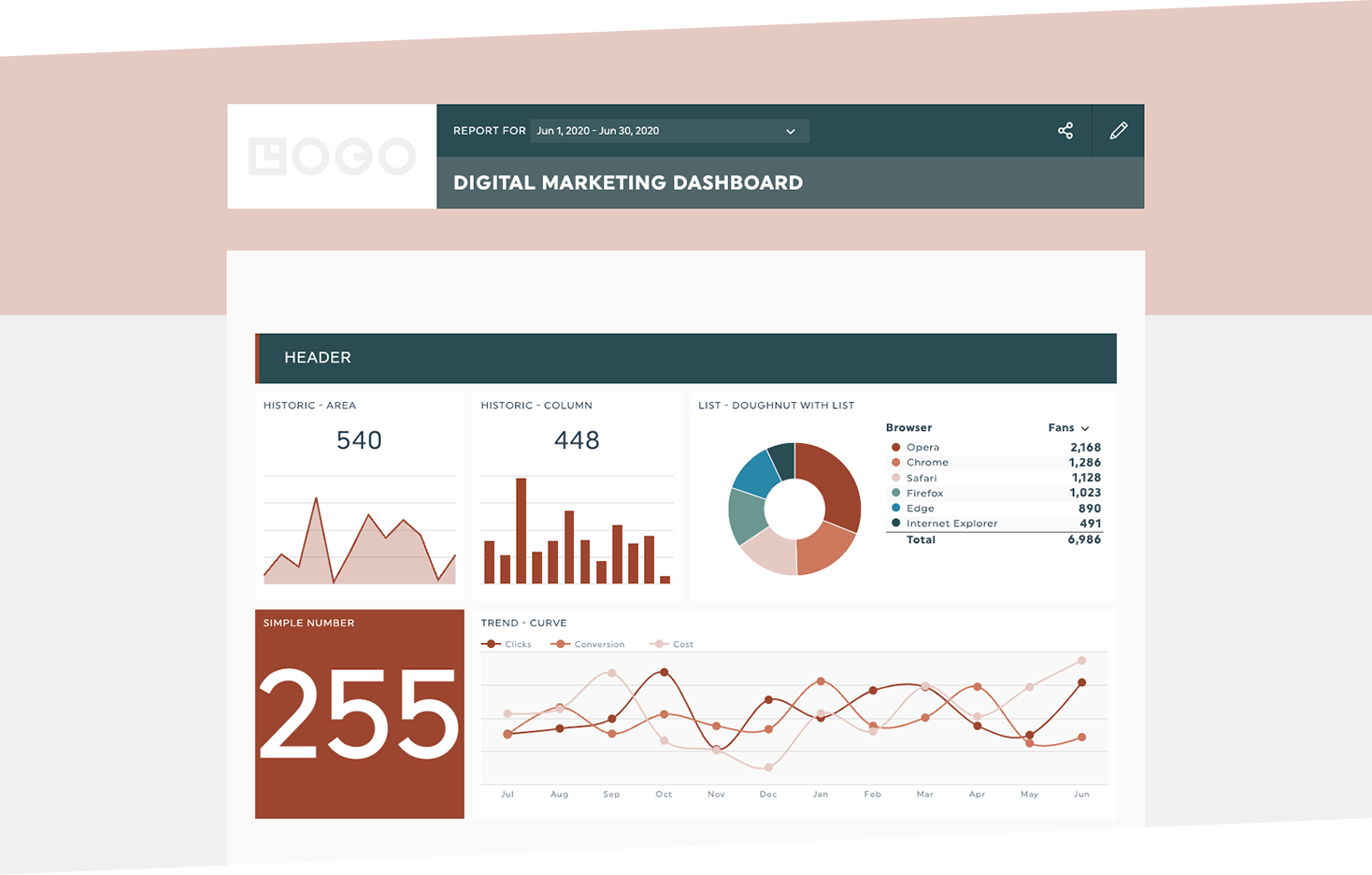 How much does it cost?
Our white label options are included with all plans of 10 dashboards or more.
For the custom branded design it's just a $995 one time fee.
And when it comes to creating and editing your dashboards for you, well, you'll have to talk to us, because it can vary greatly between businesses depending on your needs. Also, our tool is so easy to use, you most likely won't need us to create the perfect dashboard, so give DashThis a try first and see for yourself.