Wouldn't be great if you could transform any Google Analytics report into a fully branded dashboard to your organization's colors and flavor? That's possible with DashThis as we a have a white-label solution. This is particularly appreciated in Web agencies and large organizations.
There are two solutions:
# 1 The standard solution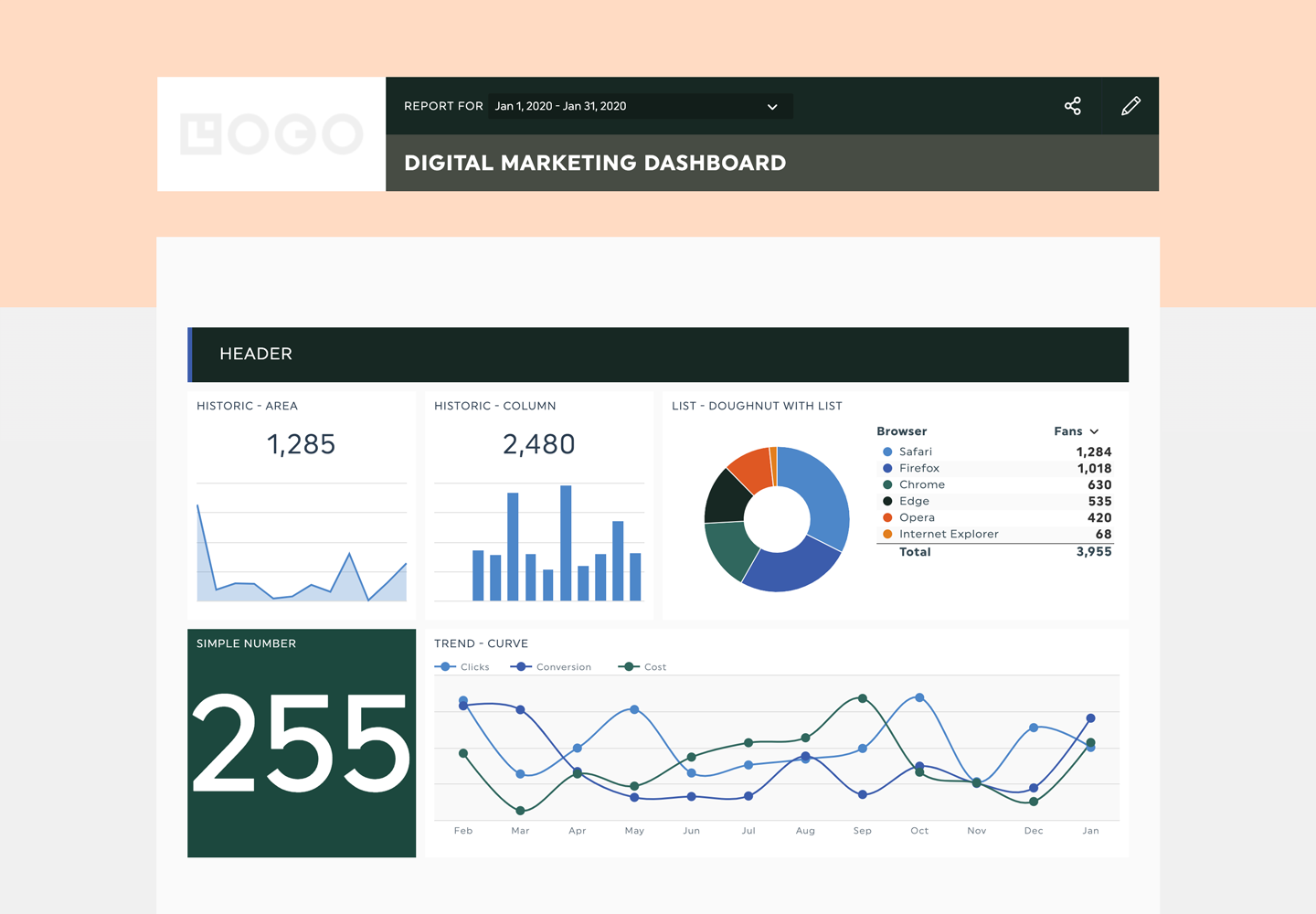 Each report you create has its own logo section in which you can upload your client's logo. You can also choose from 8+ preset colour themes, and customize your reports layout. If you have an account with 10+ dashboards, you can also have our white label options (custom domain + no more DashThis branding).
# 2 The custom solution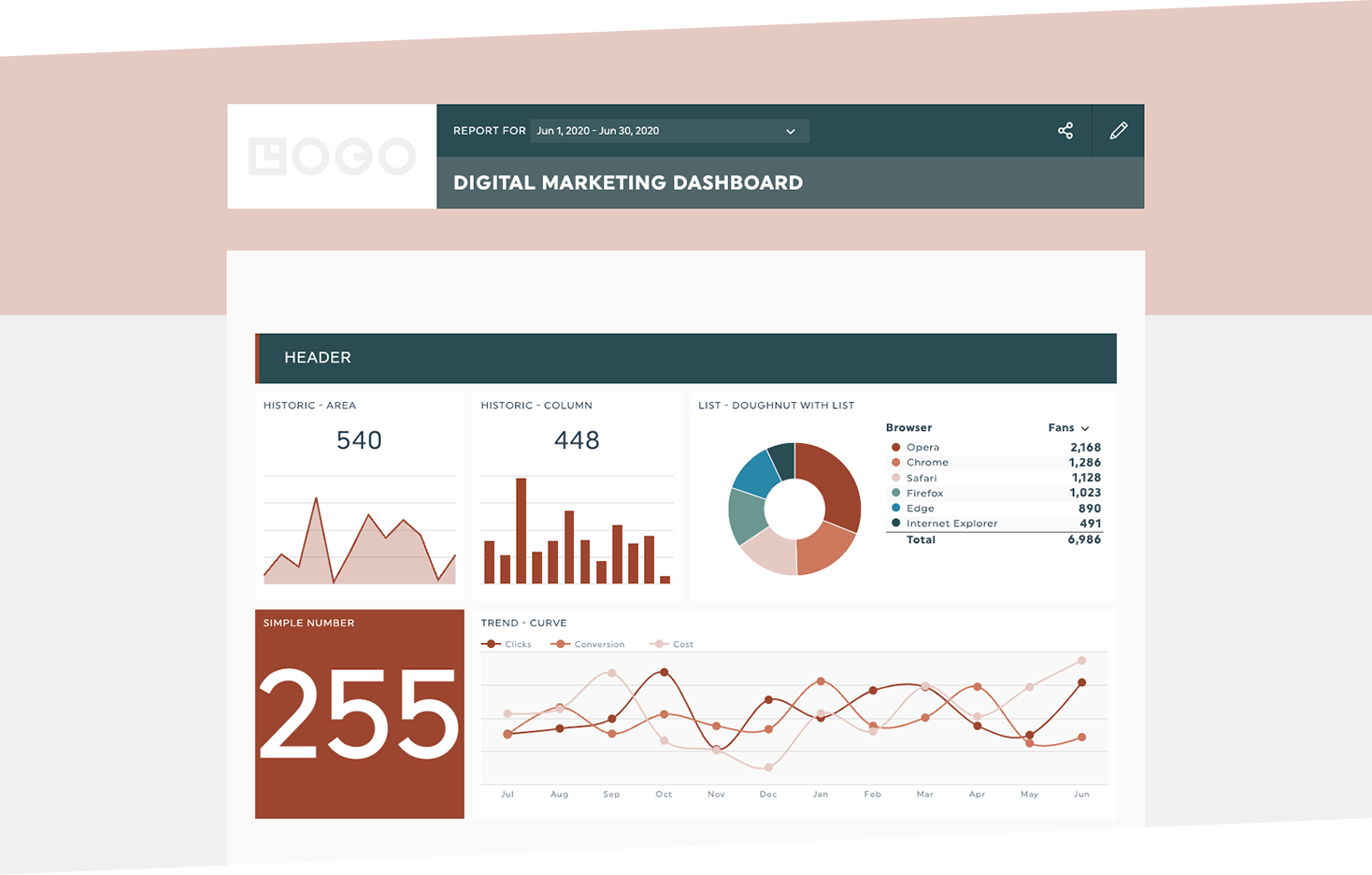 We can redesign all your reports to match your brand's colours and vibe. This includes a custom header as well as any widget colours or font. In technical terms, we play with the CSS style sheet so we can do pretty much anything. This option comes at a one time fee of $995.
Don't hesitate to drop us a line if you need more information.