You've created a dashboard and, while you're creating widgets and moving things around, you realize you should have added more data sources. Don't worry, you don't have to start all over again: you can add a data source to an already existing dashboard…and it's easy!
While being in your dashboard, open the Dashboard Options menu and select Manage data sources.

You can also do the same right from the Dashboard manager. Find the dashboard to which you want to add a new data source. Open its pop-up menu and select Manage data sources.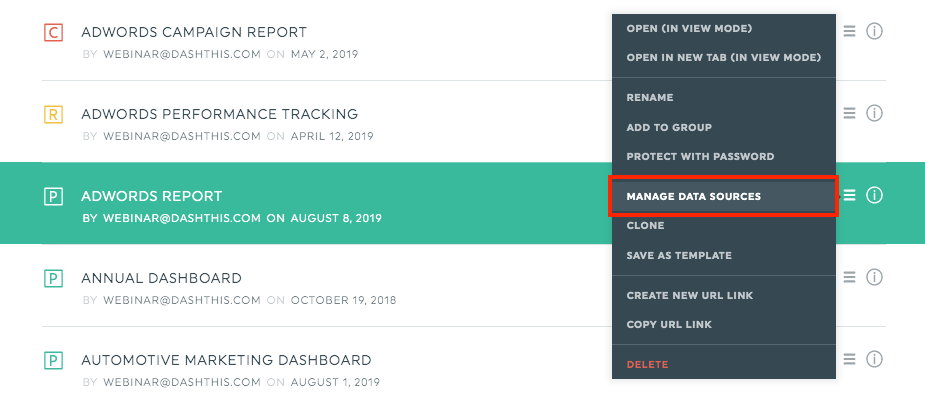 Either from the dashboard manager or directly from the dashboard, you will land on a page with the integrations connected to your account on the left, and the integrations already in use in your dashboard on the right.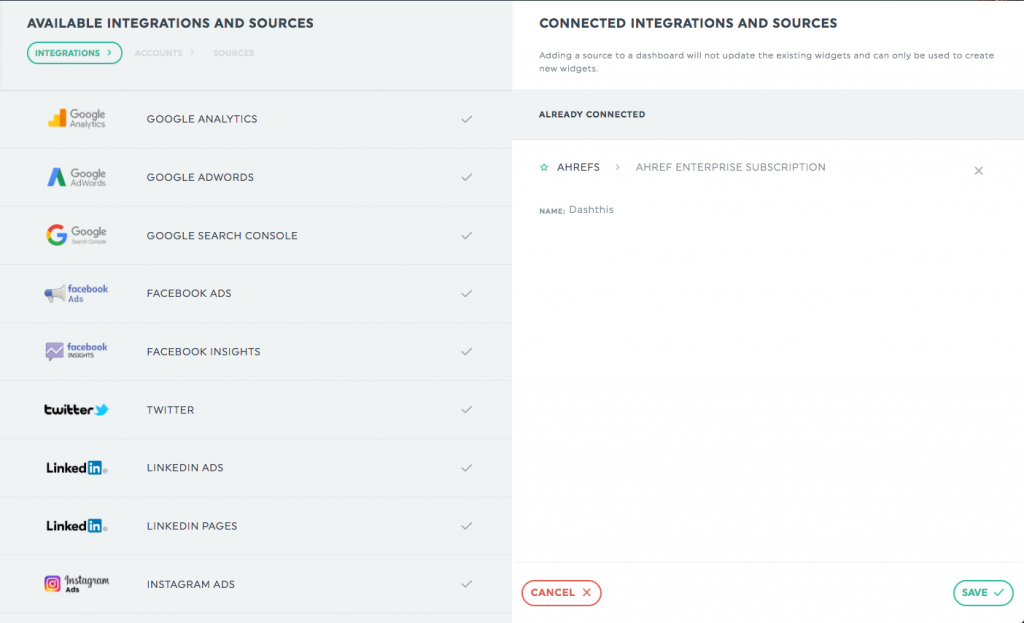 Choose the integrations and data sources you want to add to your dashboard and click Save.
You can also delete data sources from this page by clicking on the "delete" button on the right side of your screen.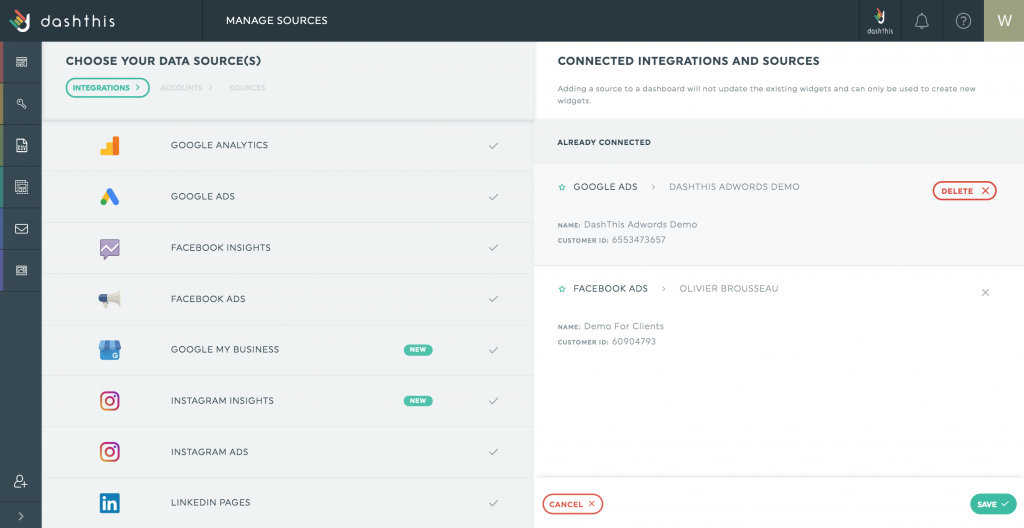 We told you it was easy!