Do you manage several PPC / Adwords campaigns for your clients? Then you might be interested in getting yourself a Lead Generation Report Template for Adwords!
Why?
Because it will help you save precious time! Indeed, most of the time, all lead generation reports are similar. Creating a template will allow you to quickly put together a report in seconds.
How do you create a lead generation report template for Adwords?
First off, let's ask ourselves what should we have in such report?
Lead generation KPIs are obviously about leads. Here are some interesting lead generation KPIs we can get from Adwords:
Total conversions
Conversion value (real revenue or estimated value from a lead)
Cost per conversion
View-through conversions (conversions that happen after seeing an ad from another channel)
Conversion rate
Conversions by conversion types
Conversions by Ad Network
Conversions by AdGroup
Once your lead generation KPIs are defined, you have to create your report. This is pretty straight forward actually, using our fully visual editor. Then, this report will act as your base template for your future reports. Now you can copy this lead generation template by using the "clone" feature: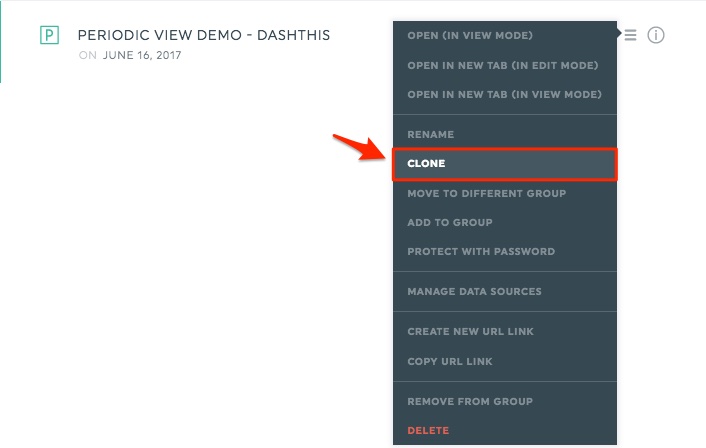 That's it! Now you have an easy way to create a lead generation report for your Adwords clients in less than a minute with DashThis' PPC reporting tool.