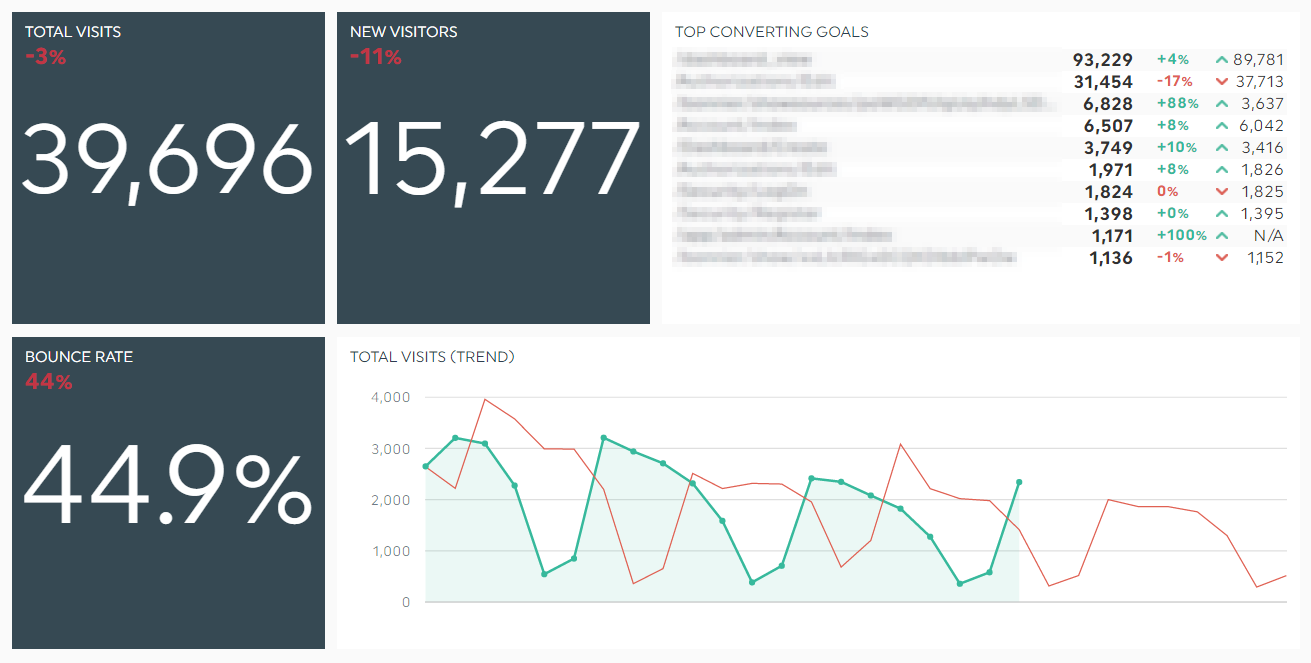 With the growing number of data visualization tools in the market comes a confusion between standard dashboards, reports, or even data mining tools. Even though they all provide the ability to display your data automatically in a visual way, they answer to very different needs.
Here are the three types of data visualization tools in order to help you determine which is the best for you.
The dashboard: A dashboard gives you a snapshot of the actual performance, even sometimes in real-time. It shows what's happening right now, sort of like your car's dashboard. You need to know what the actual metrics are in order to drive, not the past performance or the future predictions. We also believe a dashboard is not the place to add insights and comments.
The data mining / Business Intelligence / Big Data tool: This is the toy for the hard core analyst. It's used to discover trends, confirm strategies or track performance in its minutest details. The tool needs to be powerful to let you slice and dice data at will. You don't do this in a dashboard nor do you give this tool to your boss or client.
The reporting tool: A report, unlike a dashboard, will give you a historical and contextual view. Past month's performance, last 7 days, 5-year trend, etc. You don't use a report as a dashboard nor do you use a report to drill down and analyze your data. The report is the piece of paper you give your boss or client so they can make decisions. The report is the place to add insights and all your expert valuable comments.
DashThis fits in the the reporting tool market. DashThis allows you to build reports in order to send them to your clients or your colleagues the easiest and quickest way possible.