The Viewer mode allows you to see your dashboard from your client's or your boss' perspective. It's also where you set your sharing preferences. Basically, it's the last step before setting your dashboard free!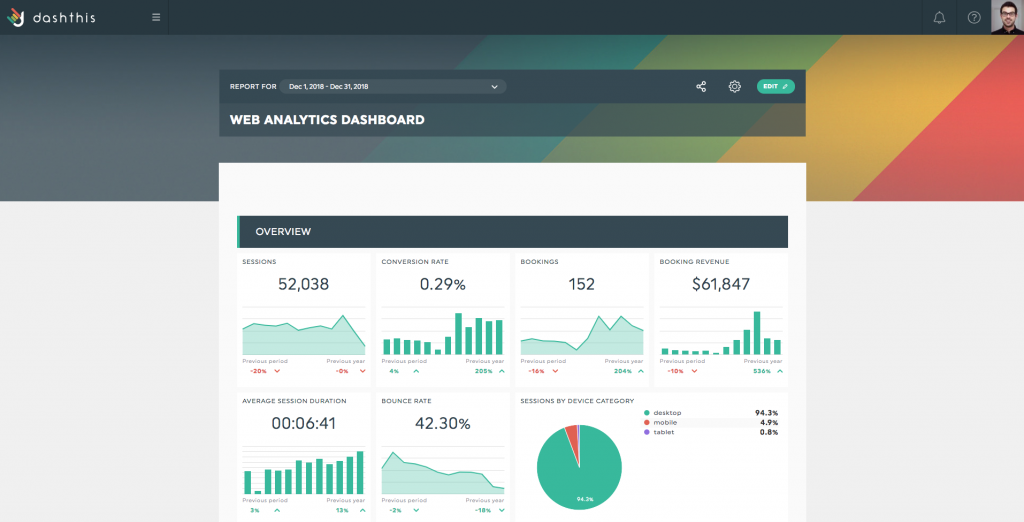 1 – Time displayed

The header displays the time period reflected in the dashboard's data. The format of this time period changes depending on your dashboard type, as follows:
1.1 – Periodic dashboard
If your dashboard is a periodic one, you'll find a drop-down menu containing the previous periods (the length of time of which you've already chosen… be it weekly, monthly, etc.). By default, the dashboard is set to the last completed period. If you want to have a look at previous ones or see the current state of the on-going one, choose the desired period, and the dashboard will refresh itself automatically.

1.2 – Campaign dashboard
In the case of a campaign dashboard, the header shows the campaign dates as well as those of the compared campaign, if you've chosen one.

1.3 – Rolling dashboard
Since the rolling dashboard tracks your performance on an ongoing basis, the header doesn't show any time periods. Instead, you'll find specific dates directly in your widgets.

2 – Sharing Options
Two icons are located on the right side of the header.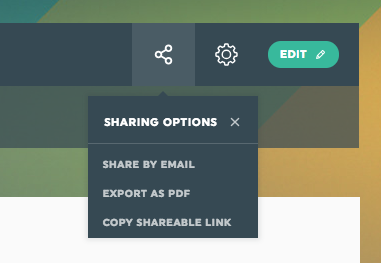 The first icon allows you to share your dashboard. You can share it by email, export it in a PDF format or copy the link (URL) of the dashboard to send it to your clients.
Clicking on the "share by email" option opens the following panel on the right side of the screen: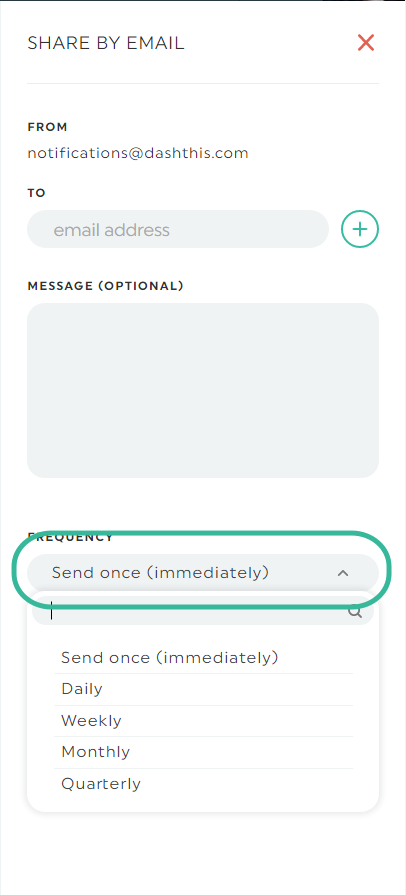 You can send your dashboard's URL link with a custom message to one or multiple recipients and/or include an attached PDF file with the entire report, as well as set a frequency at which the recipients will receive the report.
Next to these two icons is the button to go back to Editor mode.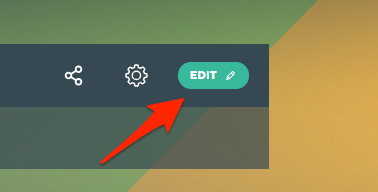 Everything looks good? Time to share your dashboard!