The client reporting tool that
ends manual work!
Beautiful, automatic and unbelievably simple reporting dashboards for digital agencies.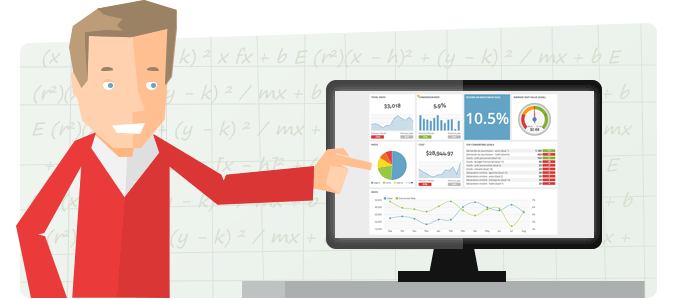 We help digital agencies deliver thousands of dashboards per month — with minimal effort.
You get 10 dashboards for 15 days, and no, we don't need your credit card info!
DashThis automatically gathers all your client data into nice-looking reporting dashboards. The days of online marketers spending hours manually creating reports each month are over!
That means :
We help 5,900+ agencies and marketers worldwide show off their results with 295,000+ key performance indicators updated by 753,000+ requests each day.
Show your clients that your online marketing strategies are truly working. We'll make sure you get your reports and dashboards the easy way.
SEO, SEM, PPC, social media:
When it's for your online marketing reporting, we've got you covered!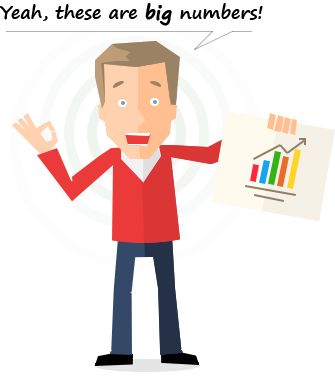 Everything you need to make your reporting task a bliss.
All-in-one : You don't have to spend hours gathering data from multiple sources.
For marketers : No IT guy required. You can now provide your clients visually attractive reports that they'll understand.
Built for the bottom line : Focus on what matters most for your client, i.e. conversions, leads, revenue, more business!
Keep it simple: That's our motto. Periodic, rolling and campaign reports. That's 98% of all reporting needs.
White label : Get your own custom URL like dashboards.yourdomain.com or a custom design that matches your brand look and feel!
Why DashThis?
Committed in delivering reports and dashboards since 2011.
Serving clients in 45 countries.
Google even featured us on their official Google Analytics blog!

What's more, we are trusted by hundreds of satisfied customers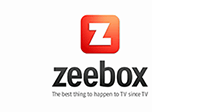 « DashThis were able to quickly and cheaply take (and improve on!) our complex queries and advanced data visualizations, turning them in to an automatically updated and emailed suite of beautiful, imformative online reports that power our understanding of how zeebox is performing.
We looked at MANY alternatives, but DashThis really stood out from the crowd: Professional, responsive, innovative and reliable. We LOVE DashThis »
DAVID BOYLE, DIRECTOR OF INSIGHTS
ZEEBOX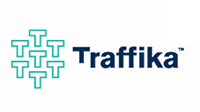 « The superb support from DashThis is what impresses me the most. Any issue or query I have is answered incredibly quickly by the DashThis team, and they are extremely accommodating of requests and changes. »
JON WHITEHEAD, HEAD OF DIGITAL
TRAFFIKA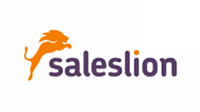 « Customers do not understand how to read results from analytics. Plus, it's hard to show them without time consuming meetings. Now, our customers are really happy with their DashThis dashboard as they see quickly and simply the results for what they pay us to do. »
KARI HARJU, CEO
SALESLION
We support many of the major tools you use
















We can even integrate your own custom data using CSV files!
Need another data source? Contact us.
Features That Agencies Love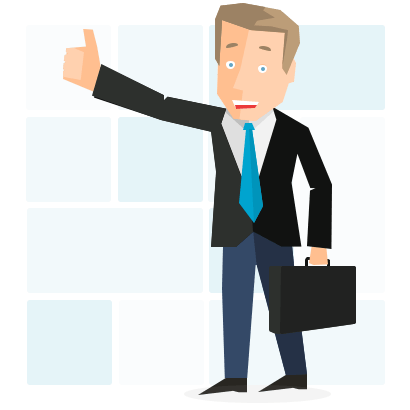 All you need in three simple views.
White-label: Get your custom URL or a unique branded design!
Templates to get you started quickly.
Dozens of widgets to create the charts and tables you need.
Your logo or your client's logo.
Room for plenty of comments, so you can add insight to the data.
Scheduling and mailing lists, so you can deliver reports to the right people. On time, automatically.
Reports sent from your agency email address.
All sources in one place.
CSV file support for uploading external data.
White-label dashboards
White-label URL
Replace the standard DashThis report URL from show.dashthis.com to one branded to your company name. For example, you could have reports.yourcompany.com.
We take care of the SSL certificate and setup. It's THAT easy-peezy.
Annual fee of $595.
White-label dashboard design
Get a fully white-labeled design that matches your brand look and feel.
High-quality design and done in a snap.
Timeframe required is usually 1 to 2 weeks.
One-time set up fee of $995.
Just some of the many kickass dashboards we designed for our clients!
Above all: 5-star customer service is not an option — it's standard.
We take care of our clients the way we like to be treated. That's why they rate their satisfaction with our service at an amazing 95%!
We'll keep showing the love so that you can too!
" We love DashThis because the way it makes tricky data understandable and easy to follow. Thumbs up for the great support and the amount of datasources you can add to your reports! "
Daniel Norin, Senior SEO Consultant
Web Guide Partner
It costs a fraction of the time you actually spend in reporting.
Free trial

Solo $39

per month

3 dashboards

Professional $129

per month

10 dashboards

Small Business $249

per month

25 dashboards

Business $399

per month

50 dashboards

Agency $599

per month

100 dashboards
Need more dashboards? We can create a custom plan to fit your needs, drop us an email!
That brings the cost down to only $5.99 per dashboard per month! Is this expensive?
Let's find out how much do you currently spend in reporting each month.
Each dashboard saves you an average of 5 hours per month doing mind-numbing copy-pasting and other endless manual work.

How many clients your agency has?

X
clients

How many dashboards per client?

X
dashboards

How much does an employee cost?

X
employee hourly wage

Estimated time creating a single report? (average is 5)

X
hours per month
Your savings :
$

210,000

per year / $

17,500

per month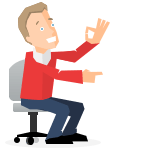 100% risk-free and satisfaction guaranteed • 15 day free trial, no credit card required • No long term contract, subscriptions on monthly basis • Upgrade or downgrade your subscription as required • Cancel your subscription at anytime, no questions asked • If, for any reason, you are not satisfied with our customer service, we'll refund your last month (Did you know we have a Head of Customer Happiness?)
Are you ready to put your reporting process on autopilot?
You get 10 dashboards for 15 days, and no, we don't need your credit card info!
You'd like to know more about our product?
This would be a great opportunity to test our customer service! We are known for our fast and friendly customer service. Email us right now and you'll get a personal response before your next caffeine fix (or if you are still manually reporting...your next shot of whiskey to numb the pain).