If you have multiple listings on different review sites and online directories, you need to make sure they're well managed. Luckily, many companies now offer tools and services to make sure you have no duplicate listings, and that your business name appears at all the right places. You can let them manage your local business listings on popular review sites and directories such as Yelp, Yellowpages, Bing or Foursquare, and never have to worry about it again!
To help you find the right tool for your needs, I decided to compile a list of local listing management tools and services, so that you can now ensure that your local business digital marketing is well taken care of!
Without further ado, here are 5+ of the best local listing management tools:
1. BrightLocal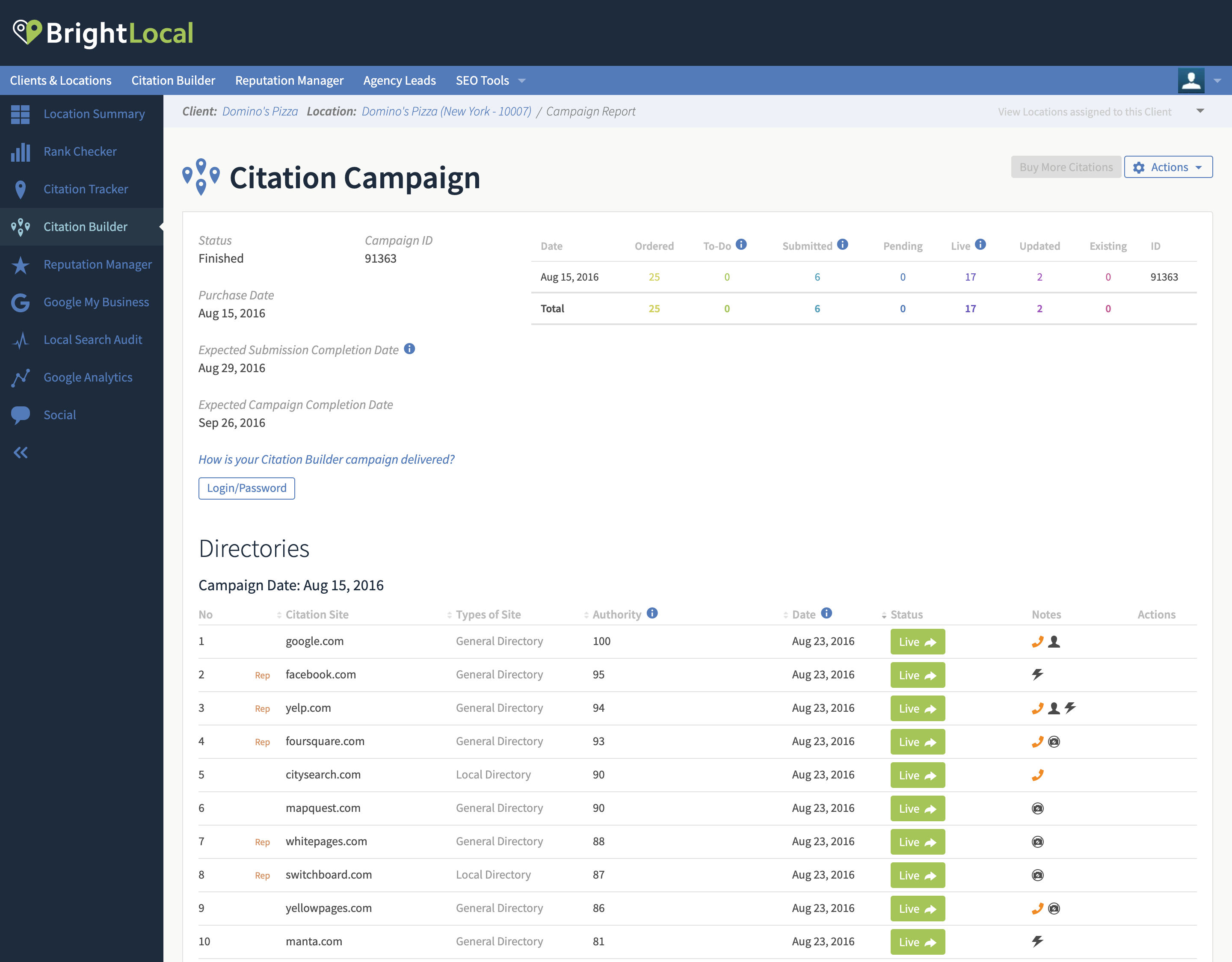 BrightLocal is a specialized local marketing platform that helps marketing agencies, brands, and businesses take control of their local marketing to boost online visibility and get more customers.
Its Citation Builder service enable you to create, fix, and manage business listings on over 1,400 sites, and broadcast business data across the web via data aggregators.
2. Whitespark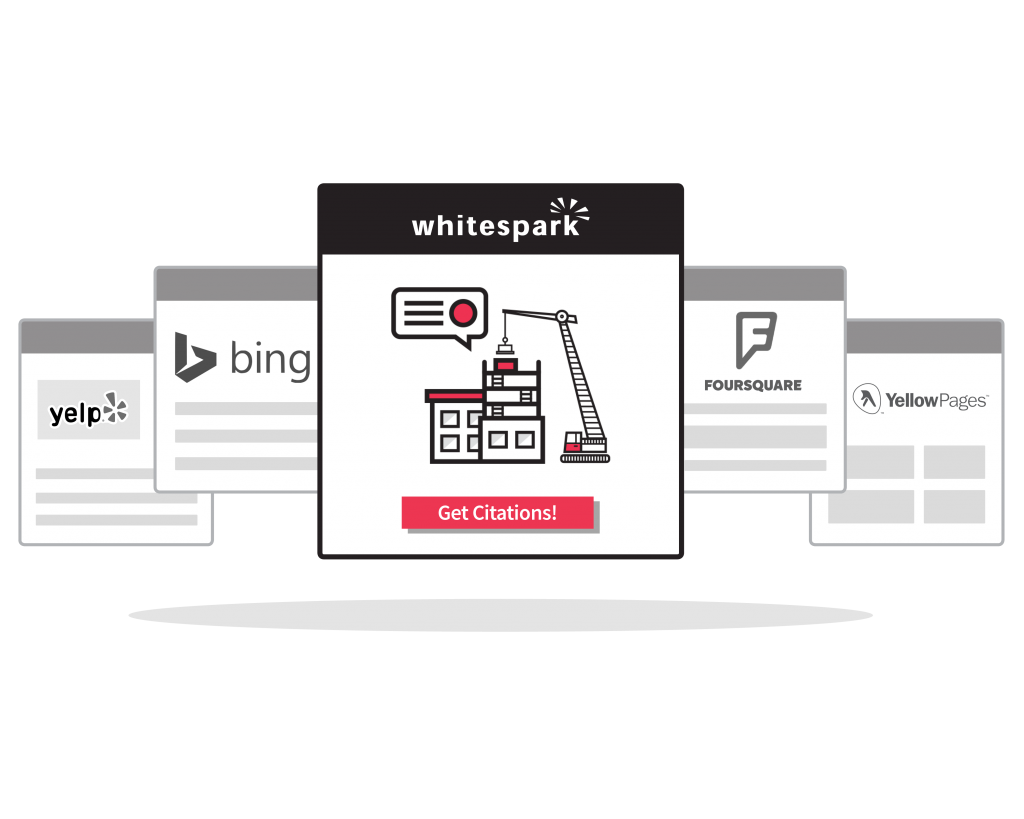 With Whitespark's local listing management services, you can make it easy for customers and search engines to find your business. Whitespark's experts manually build high-quality listings, and cleanup incorrect listings on the most valuable sites online. 
It's like an automated system, but with a managed approach for long term performance and results.
3. Advice Local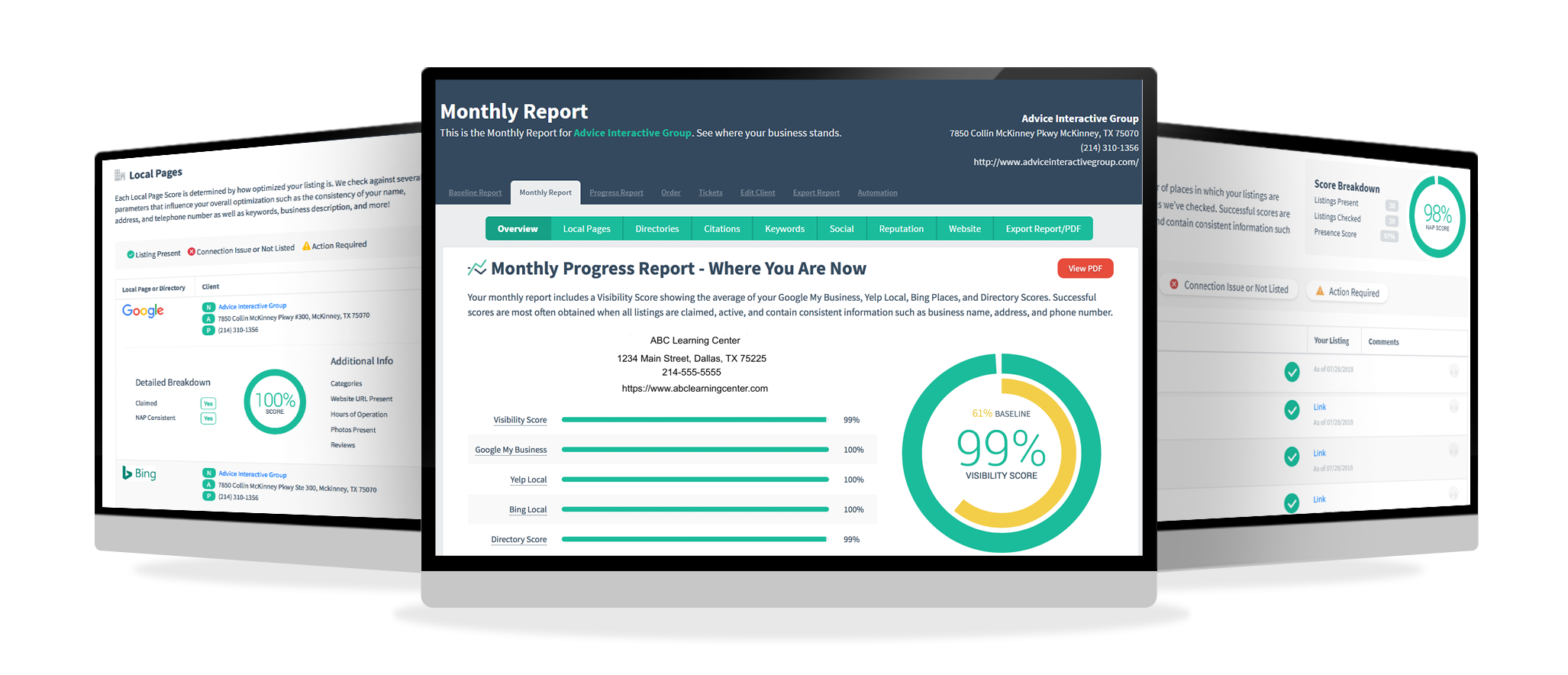 Advice Local submits optimized business listings to the top directories, data aggregators, voice search and GPS Mapping solutions. Advice Local's solution is aimed at brands, agencies, digital marketers and small‐to‐medium‐sized businesses (SMBs). Their services enable companies to take control of their online data.
In addition to local presence management, Advice Local also offers agency services at scale to their partners and SMBs.
4. Marketing 360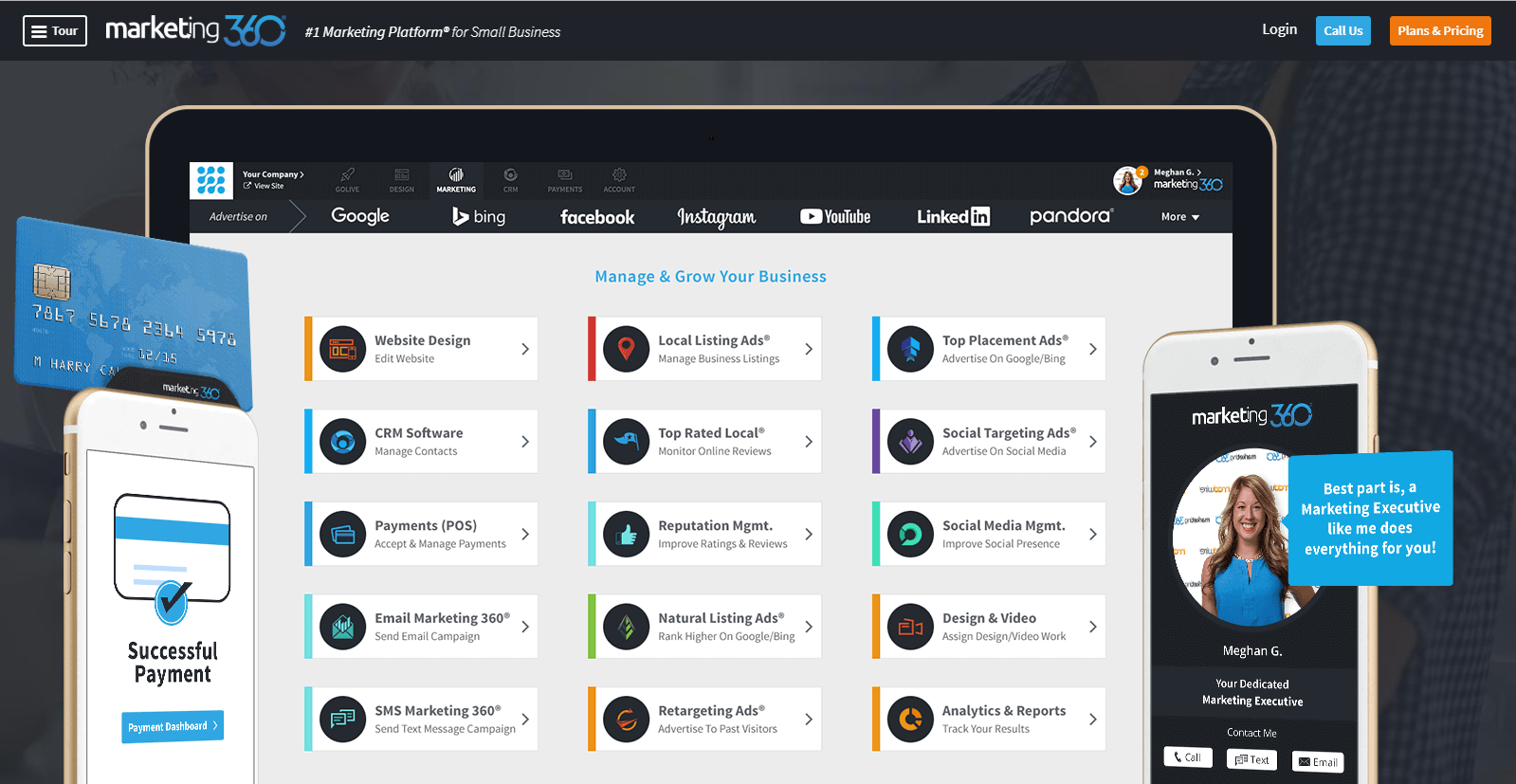 Marketing 360® is a tech-enabled marketing software & service company that designs, develops, and launches creative marketing solutions for small businesses. They can get a business listed on 50+ of the most popular local sites, business directories & apps.
The platform is all-encompassing, featuring SEO, Design, Social Media Management, Email Marketing, CRM, Payments, and much more. Marketing 360, as their name indicates, is a full-service company, they offer marketing strategy, asset production, website maintenance, data analytics and more, all for small businesses.
5. Uberall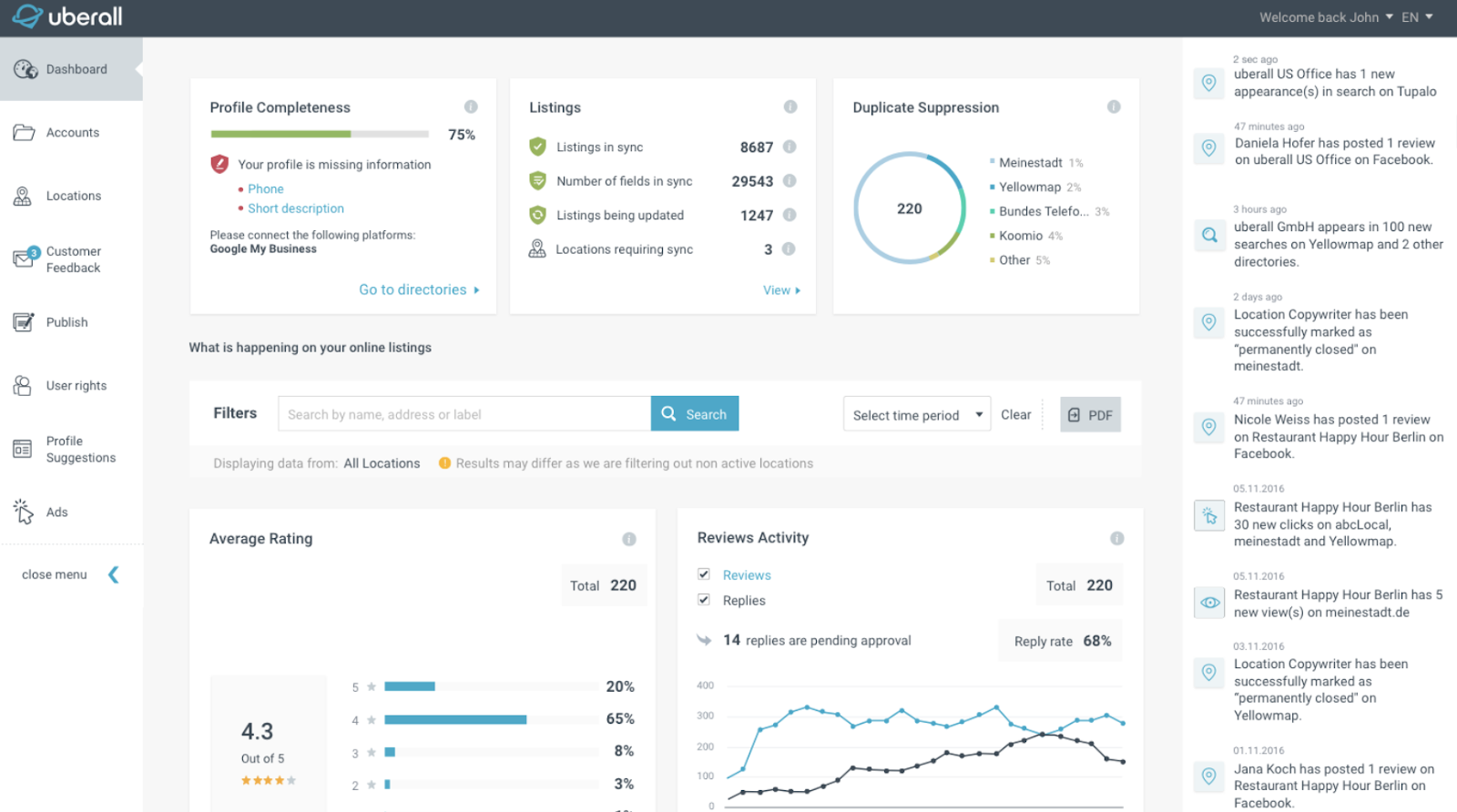 Uberall is one of the largest location marketing companies with over 1 million managed locations worldwide. It delivers a comprehensive listings solution centralizing management within a single platform across a network of more than 125 directories. The Uberall listings tool allows businesses to instantly update content and core data for any location in real-time with a leading data cleansing process that ensures a brand's digital presence is rigorously maintained, location profiles are claimed and protected, and automated checks are run multiple times a week to instantly suppress and delete duplicate listings. 
Uberall also got a reputation management tool to help businesses consolidate, track and answer online reviews in one place. Business owners can grant their employees certain rights to manage reviews and set approval workflows so admins can edit, approve or decline replies to customer reviews.
To automate your local listing reporting: DashThis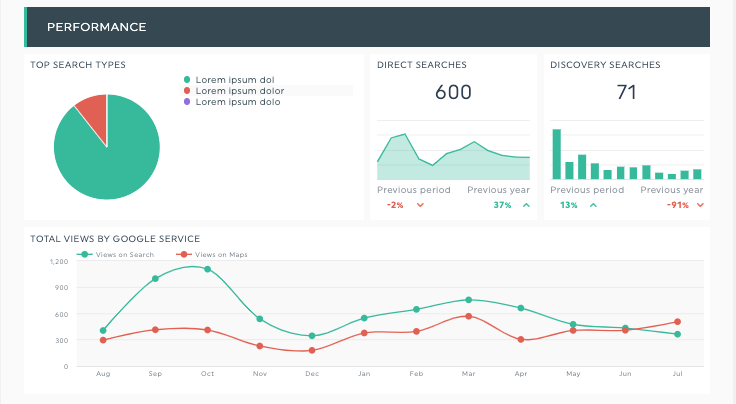 You have multiple locations and need to track each digital strategy in place for all of them? You're doing local SEO, analytics, social media marketing, and/or have local listings on Google My Business?
DashThis allows you to track all your marketing and local listings data, thanks to its powerful, yet easy-to-use reporting tool. With our 34+ integrations including Google My Business, you no longer need to fetch your local listing's data from multiple tools or platforms. And with preset report templates, cloning options, and the capacity to save your very own report as a template, you can create multiple reports in a breeze! On top of it all, you can import data from any citation or listing management tool with our CSV files manager! 
Track all your local directory listing data such as phone number calls, your search ranking, top search types, reviews count, google maps listings data, local searches, but also your online presence data, social network shares, reach, and analytics data, all in one report.
DashThis' powerful reporting tool not only integrates with Google My Business, but also many social media platforms and SEO tools such as Moz, SEMrush, Google Analytics, Instagram, Facebook, Twitter, and way more. May you be an online business, brick-and-mortar, digital agency, franchise, or even concession, DashThis is the perfect reporting solution for your local listings reporting AND marketing reports.
There you go!
These were some of the best local listing management tools, plus a reporting tool, to help you track, edit, and get all your local listing management under control.
You know some great local citations management tools, listing management platforms or services that were not listed here?
Just let us know!