With the right dashboard, you should be able to customize your dashboard layout as you prefer. Which is why our drag and drop dashboards are loved by digital marketers worldwide.
You can very easily drag & drop any widget, with any type of KPI, across your dashboard layout. You can also resize them, and these draggable resizable KPI widgets are available with every single dashboard, and any plan.
Not only that but with DashThis, you can gather data from any source you need. We've got 34+ integrations from Google Analytics to Google Ads, Facebook and Instagram. You can create one dashboard with every single data source you need.
You can also easily create your dashboard in seconds with preset report templates, already filled with all the most important KPIs. Easily drag & drop your widgets across your draggable, customizable report template.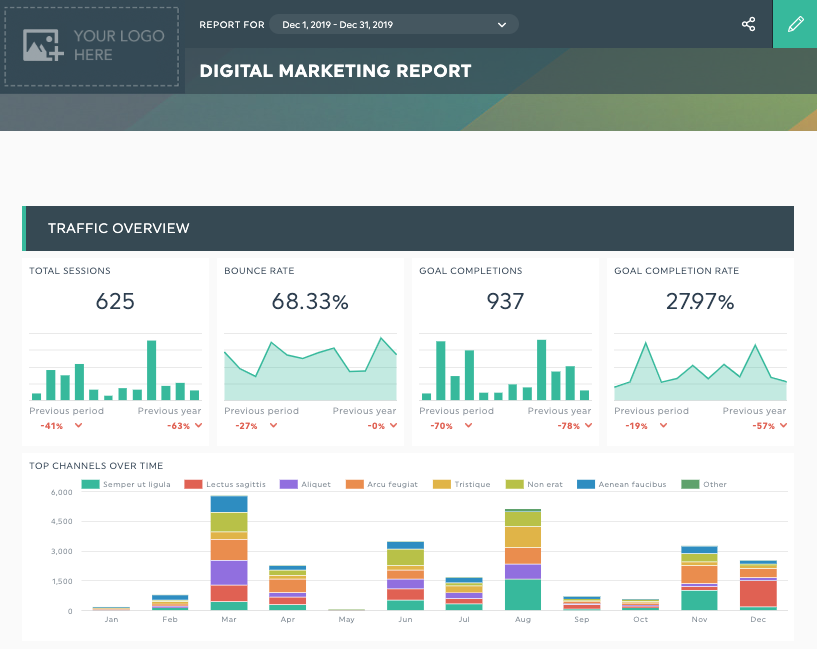 No need for any plugins or coding, so forget about html templates, javascript, css, github, jquery, angular js, and all that jazz. You have an easy to use dashboard builder tool available in our web app, simply connect your integrations, and drag and drop your widgets in your web dashboard in real-time.
And it's not a new feature that needs backend work anymore, it's tried and tested, so you can simply use your drag and drop dashboard right now.