Google Universal Analytics is a blessing in our opinion. It allows so many new possibilities. Moreover, the good news is that the Google Analytics API team has already updated the API to let us query custom dimensions and custom metrics you have set in your Google Universal Analytics setup.
In other words, you can create custom dimensions and metrics and then create reports or dashboards on this new data. It's as simple as using any other metric or dimensions: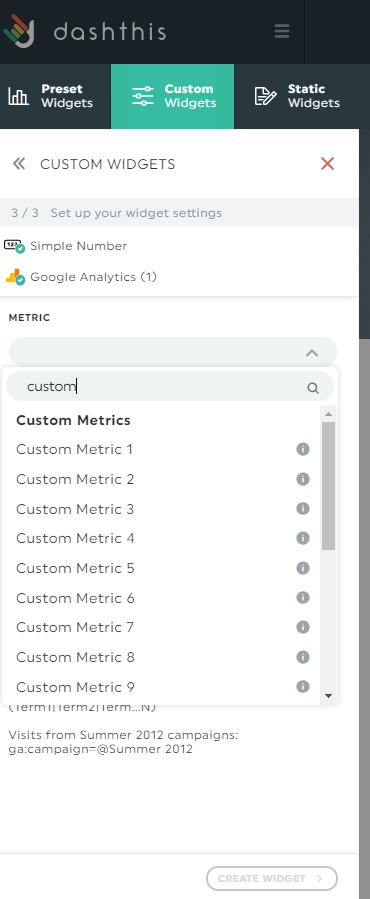 One think to remember: If your Google Analytics profile is not a Universal Analytics one then choosing custom metrics or dimension will throw an error. Only Universal Analytics profile can report on custom metrics and dimensions.
» Visit Google help to find more about how to set up custom dimensions or metrics.
Some good reading on Google Universal Analytics:
» Google Analytics vs Universal Analytics?
» Everything You Need To Know About Universal Analytics