You Can Now Include A Preview of Your Ads in DashThis 
The moment we've all been waiting for has finally arrived. Ads Preview is now available in DashThis! Tracking and differentiating your ads and social media posts has never been this easy. 
Whether you're using Instagram Insights, Facebook Insights, Facebook Ads, or Google Ads, you're now able to see a glimpse of your social media posts and campaign ads, along with your most important KPIs - directly in your dashboard. 

Simply choose the following dimension when creating or editing your widget to use this cool new feature: 
- Facebook Insights: Post with Image
- Facebook Ads: Ad ID with Image
- Instagram Insights: Post with Image
- Google Ads (For Display Ads): Display Ad with Image
And, you can even click on your post/ad to preview it in full screen!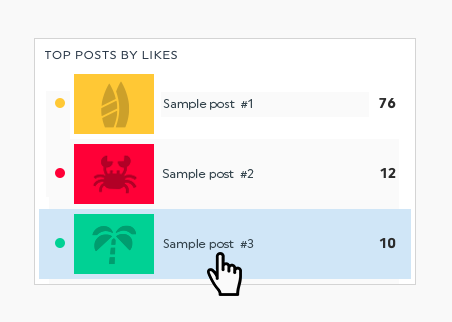 Fix all dashboard errors, directly in your dashboard!
Remember when you had to manually find and fix all errors in your clients' dashboards? Well now with our brand-new Errors Panel, that's a thing of the past! 
Fixing errors is valuable, and we want to make sure that you and your clients have access to accurate and complete dashboards. That's why we've completely rethought and updated the way DashThis communicates errors to you - in a simple and easy to resolve manner! 
Located at the top right corner, in the Dashboard Options menu [⚙️], if any errors are found within your dashboard, a red hint will linger over the Dashboard Options menu. 
These errors can now be fixed directly from the errors panel menu, under the Dashboard Errors tab!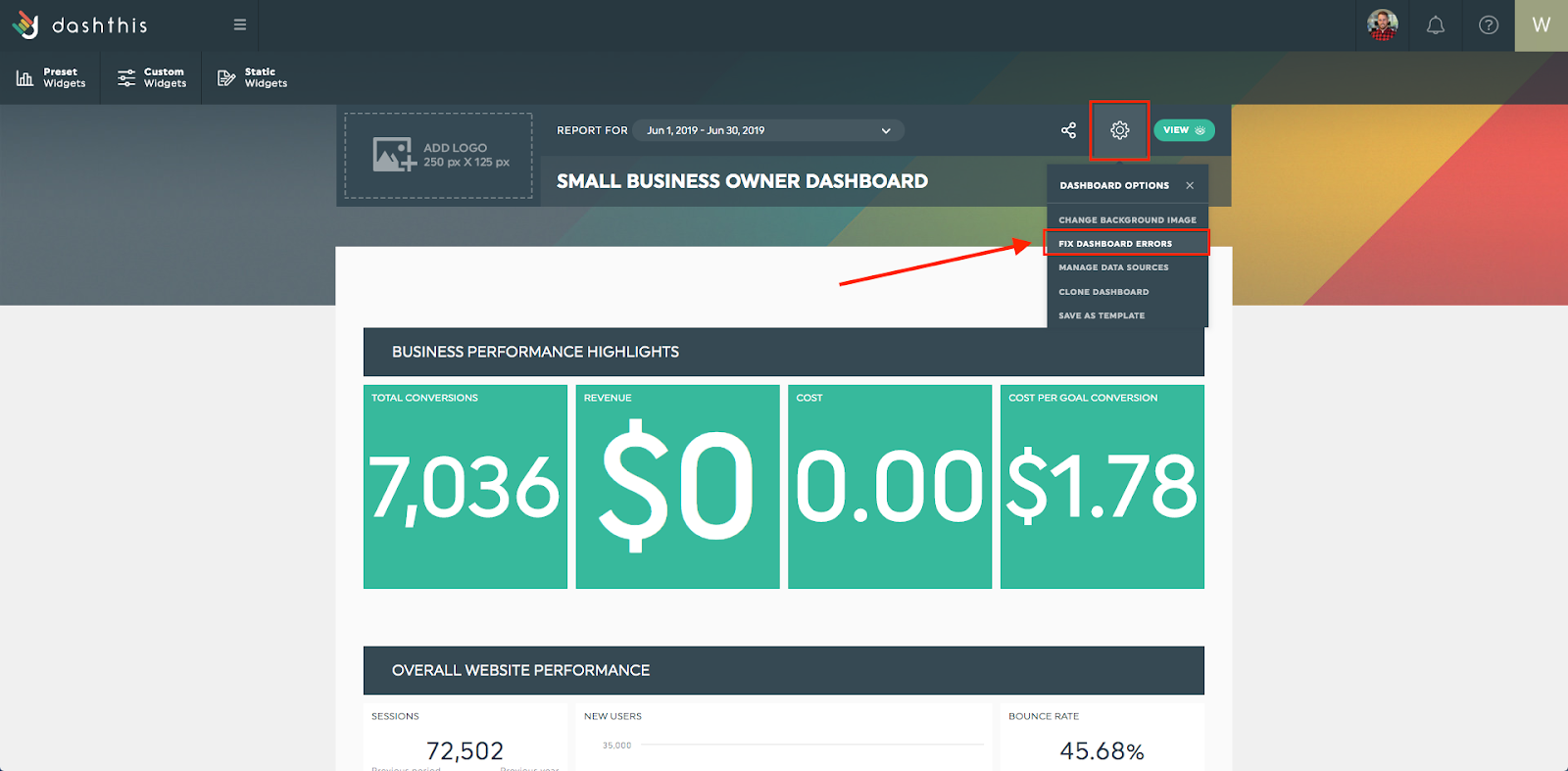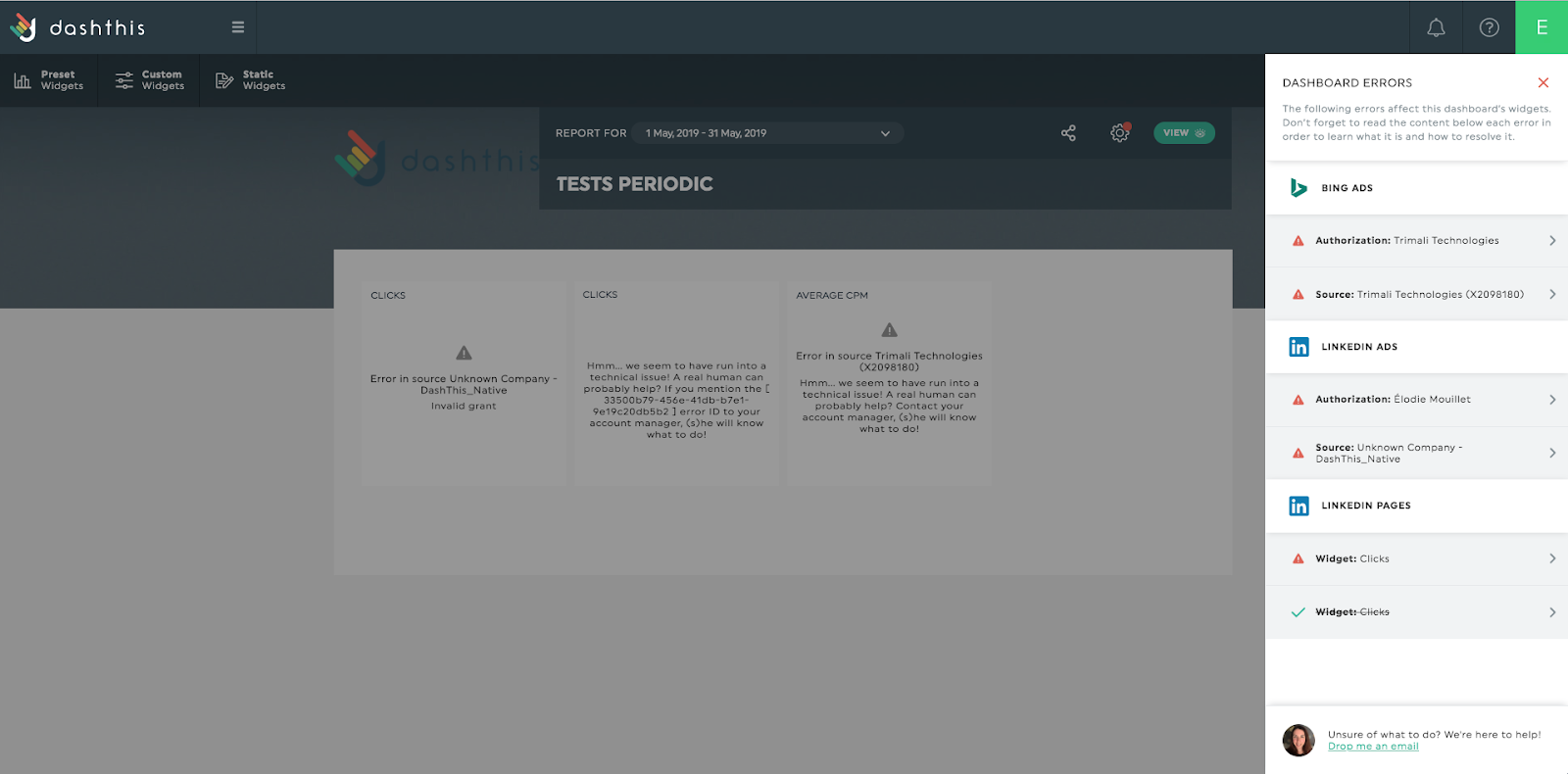 Check out our Help Center article to understand the four possible types of dashboard errors, and find out how to resolve them quickly. This way, you'll always be on top of your reporting! 
First class support, whenever you need it.
We want to make sure everything is always running smoothly for you. You have questions on how to use certain features, dimensions or metrics? Or how to optimize your dashboards? Our Product Specialists are experts on everything related to DashThis. That's why we've added a personalized support menu at the top right corner, so you can contact your Product Specialist whenever you need to!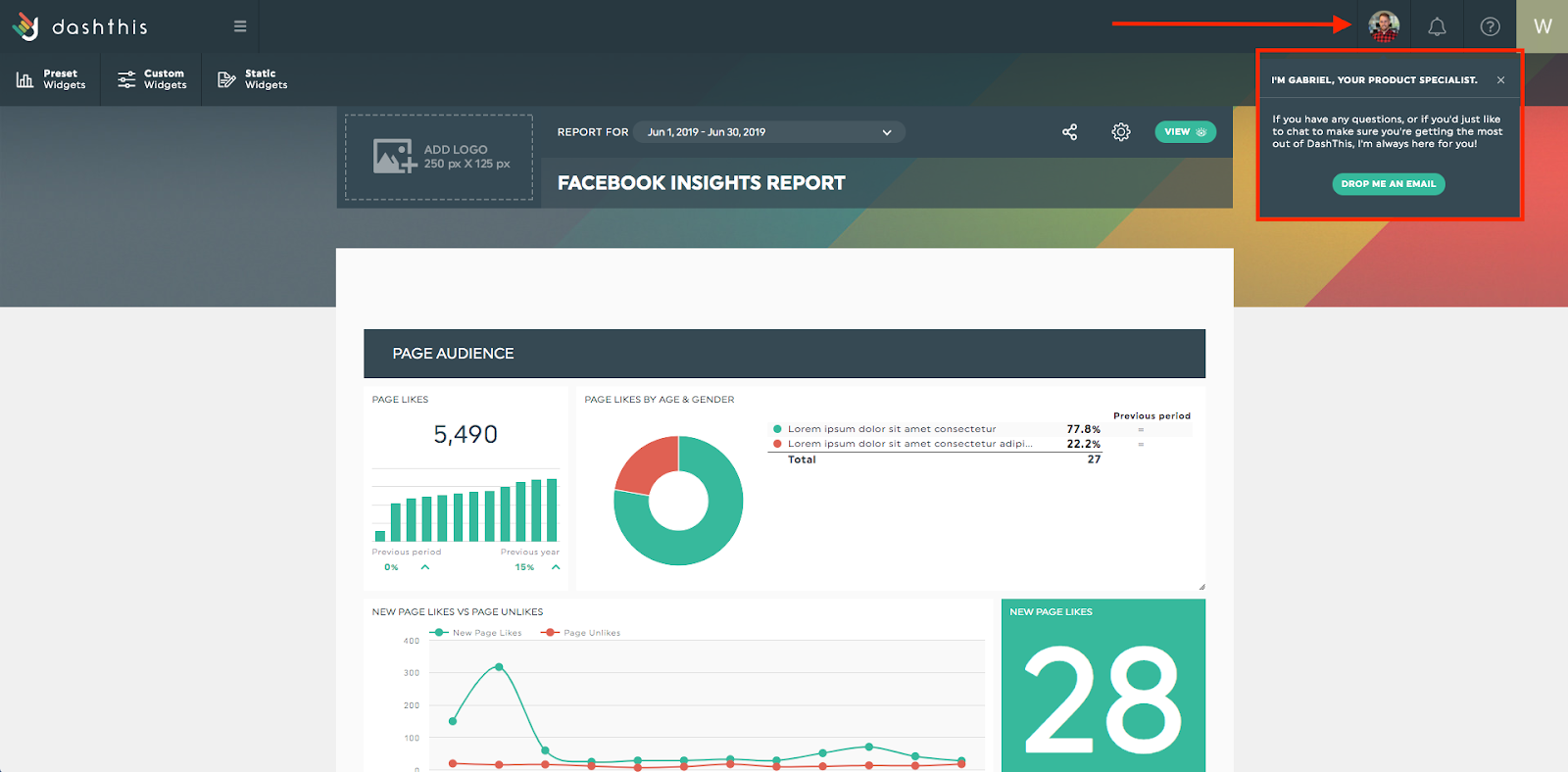 New Preset Templates!
We've added a bunch of new preset templates for rolling and campaign dashboards with predefined KPIs and metrics, to help you get started immediately and effortlessly. 
And to top it all off! We've also added new preset periodic dashboard templates for professionals. Whether you own dental offices, law firms, restaurant chains, medical clinics, or offer local services, we have preset dashboard templates fitted to match your business needs.
Hold up! We still have more for you. 
I guess today we're the bearer of good news, and we couldn't be more excited! 
Here you'll find smaller but yet important updates to DashThis: 
More flexibility for historic widget fluctuations:
In the historic widget section, fluctuations are now an option. Whether you're a fan of numbers or graphs, you can now customize your widget to your liking.
New metrics and dimensions:
Google Analytics
New dimension - Property Views:
You can now view multiple location sources in one widget.
For example: let's say you own 53 coffee shops all around Canada, and you'd like to compare each shops' business performance. By adding the dimension Property Views to a list widget, you can now compare all your coffee shops' achievements at a glance!
New metric - Product Check-Out: 
You can now track the number of times a product was included in the check-out process. This new metric can be dimensioned by the product itself, how many times the product has been added into a customers cart, and much more. 
Google Ads
New metrics:
Impressions (Top) %: The average percentage of where your ad appears above the organic search results. 
Impressions (Absolute Top) %: The percentage of your Search ad impressions that are shown in the most prominent Search position. 
Facebook Ads 
New metrics:
Outbound click: This metric counts clicks that take people to other destinations outside Facebook-owned properties. The metric includes clicks on links that appear in the display ad, as well as links in extended experiences such as Canvas, Collections, or Facebook forms. 
Outbound CTR: The percentage of times people have seen your ad and performed an outbound click. 
Cost per Outbound Click: The average cost for each outbound click. 
Campaign Monitor
New metric - New subscribers this month:
Track the total number of new subscribers to your newsletters/mailing list each month. 
Just in case you missed it:
We've completely revamped our Instagram integration - adding multiple new metrics and dimensions. Google My Business is now an integrative part of DashThis!