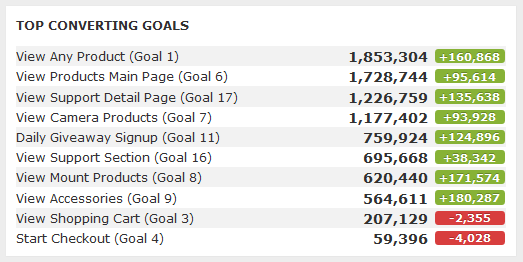 Ever wanted to get the Google Analytics Top Converting Goals into a dashboard, but couldn't figure out how? We've been asking this often those past months. That's why we included a widget ingeniously named "Top Converting Goals". It does what it says: Display a list of the Top converting goals. Brilliant, isn't it?
Now how do you do this?
Simple.
When you are in a dashboard, go into the edit mode ("Edit" at the top right). Hover on the "Indicator" button and go down to the Goals category. You click "Top Converting Goals" and wait until it populates.
That's it. Simple eh?
» Get your Google Analytics dashboard with a Top Converting Goals widget now