We're finishing off the year with a bang!
Our final feature release of 2018 is all about putting the power to create new dashboard templates in your hands!
This is just one more way that DashThis makes your reporting faster and awesom-er!
Custom templates: your shortcut to more dashboards in half the time!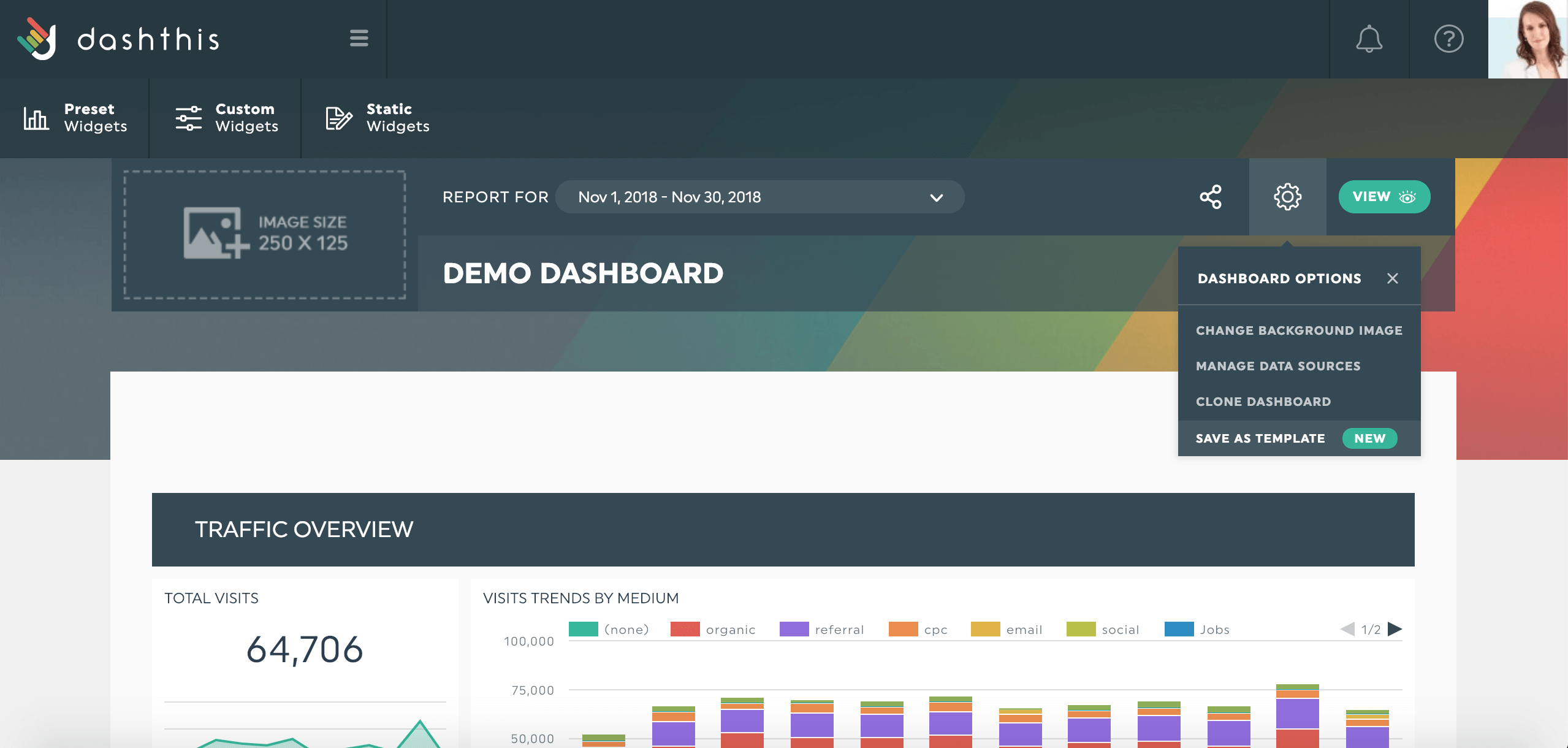 Dashboard templates are a fantastic way for you to create new dashboards quickly with similar KPIs, integrations, and layouts, but different data sources.
For example, you probably have multiple clients that have similar needs and for whom you do similar work, right? Custom dashboard templates are a great way for you to create and deliver beautiful dashboards to every one of your clients without having to start over from scratch every time!
You might have already used some of our preset report templates; however, with this new feature, you can create your own custom dashboard templates by yourself, save them in your account, and use them whenever you need!
Create your own custom dashboard templates in just a few clicks!
The easiest way to have your own custom templates is to create one directly within a dashboard: once you've found a combination of integrations and KPIs that you want to reuse for several of your future dashboard, simply save the dashboard that you've just completed as a template.
There are a few other ways you can create your custom templates, but no matter where and how you make them, they'll all be available in the "Templates" drop-down menu every time you create a new dashboard!
Check out our video below to see how easy it is!
Take a look at our help center article to get more details, or, even better, give it a try in your account!