Today is the day many entrepreneur dream of: To be featured on a Google official blog. That's what just happened to DashThis.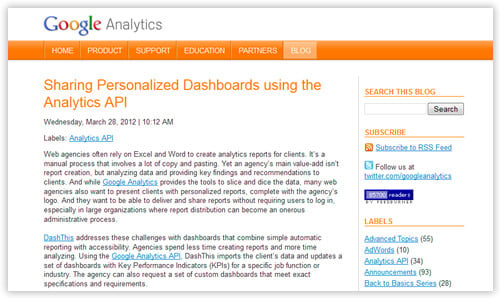 What does that mean to us? Well, for a starter, it gives us a lot of credibility that often lacks a young startup. We've been around for almost a year now and a lot work has been done. But it's sometime hard to get to the next level. A blog post on Google Analytics blog is what can make the difference.
We have to thank sincerely our first users and early customers who believed in us and allowed us to keep moving forward. There's still much work to do, especially since we got hundreds of new users today only. But we are now filled up with nuclear motivation fuel!
If you have questions, comments or suggestions, don't hesitate to drop us an email. After all, before building a product, we are building relationships.