Are you tired of searching for out-of-the-box solutions that don't do what you need them to do? On the other hand, you can't justify tens of thousands of dollars on big corporate solutions just to create a simple dashboard?
Why is it so difficult to find a good custom dashboard developer? They all want to sell their product without even listening to what you need?
We know how you feel.
That's why we helped several organizations build their custom dashboards. Check out some of our clients' custom dashboards.
How?
We spun off our data importation / management engine from our self-service product and created a custom dashboard development framework out of it.
What?
We can connect to Google Analytics, Adwords, Site Catalyst, DoubleClick, your call tracking system and even your in-house CRM database. Once integrated, we can play with the data and display it as required. We can also create any calculated metrics as you might need.
Why?
We want to provide organizations such as yours the custom dashboards they want to an affordable price. We hate solutions that cost an arm and a leg. We are sure you do as well.
How much does it cost?
The short answers is "It depends"! Do you want a Toyota Yaris or the latest Ferrari model? We can do both. You decide the budget and the exact specifications of your project and we'll handle the rest.
Sounds interesting? Would you like to talk about your project and see if we can provide you the solution you are looking for?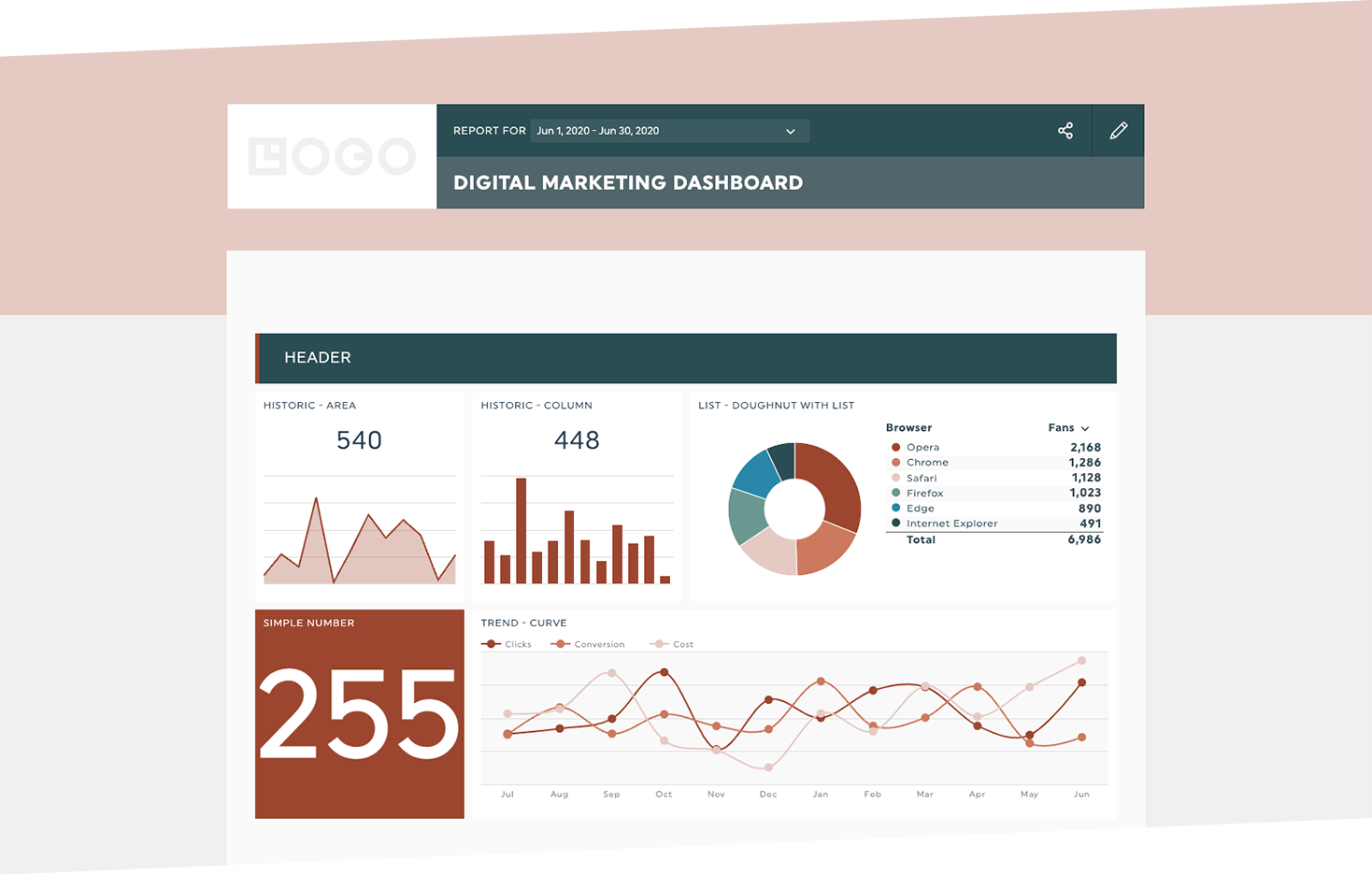 Contact us right now to learn more!