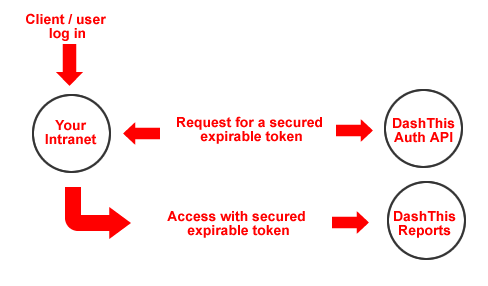 DashThis uses heavily encrypted URLs to provide a high level of security. However, we understand how tricky this matter can be for a variety of clients. Many feel more secure behind a password-protected environment. This is why we offer integrated security using our authentication API.
There is no need for a complex mechanism. You simply handle your clients' authentication within your Intranet. Then, ask for a secured token via our API. This token will be required to access all of your dashboards. It's as easy as that!
The API is not public and is offered exclusively to our partners. Contact us for more information.