Did you know that DashThis offers an easy white label feature? It's very useful for SEM, SEO, web agencies as well as internal marketing department stakeholders who want to personalize their reports.
Our white label reporting solution is pretty easy actually and there are 3 scenarios you can think of:
1. Use the right logo resolution and dimensions

A good way to make sure your client's logo looks good is by adjusting the resolution to 72 dpi (dots per inch) and the dimensions to 250 by 125 pixels. Use .jpg or .png formats, and make sure to select a file without any transparency. That way, your logo is sure to come out as neat as can be!

Every dashboard and report can be customized with a logo. This is an easy do-it-yourself approach.
2. Colour themes
You can very simply add one of our 8+ preset colour themes to add a new colour scheme to your dashboards.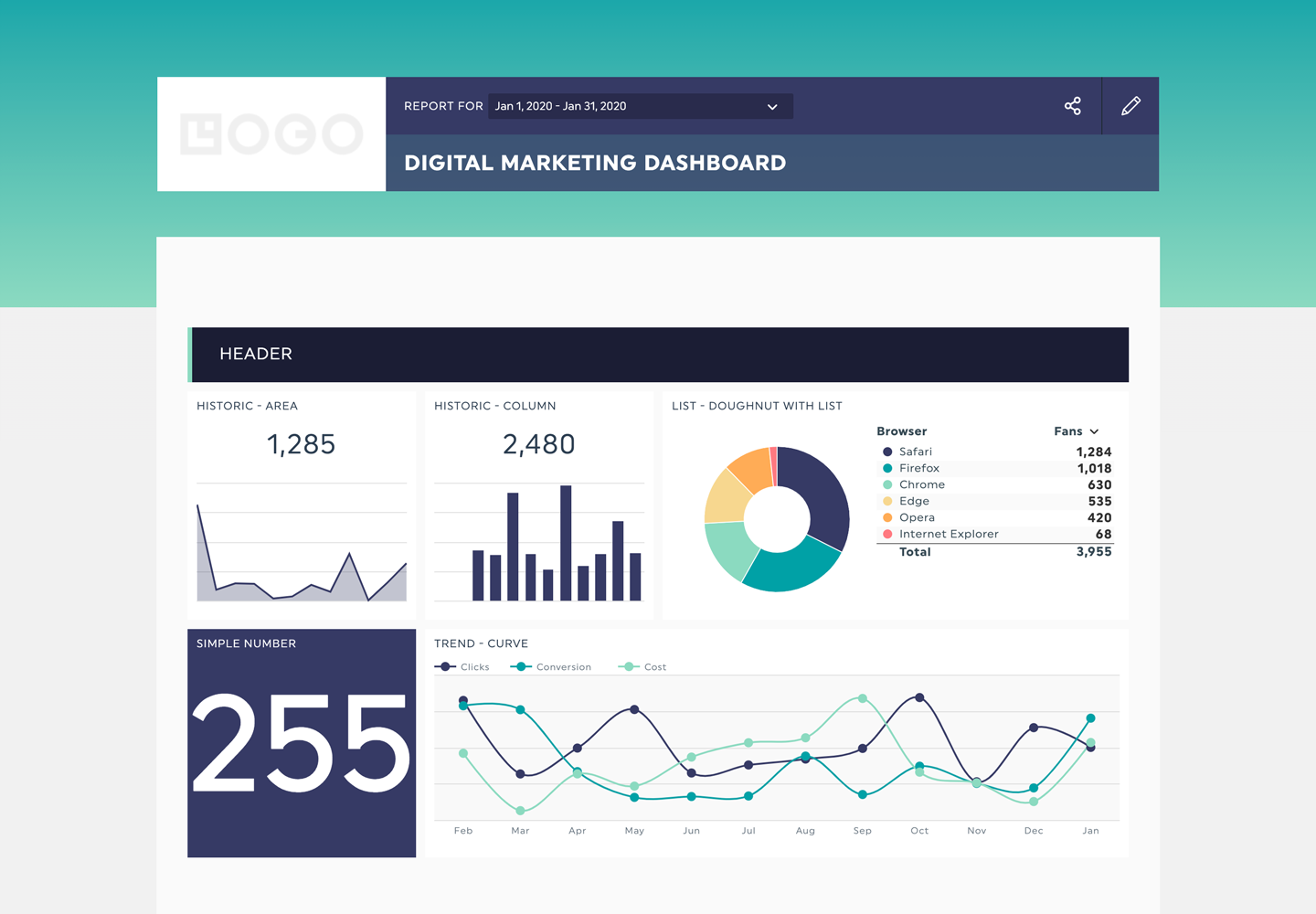 The logo and theme isn't enough? No problem! We can rebrand all your reports to your company's look and feel. In short, if it can be modified via the CSS style sheet then consider it done. Most of the time we create a custom header matching your colors and we'll adjust font and colors all over the dashboard.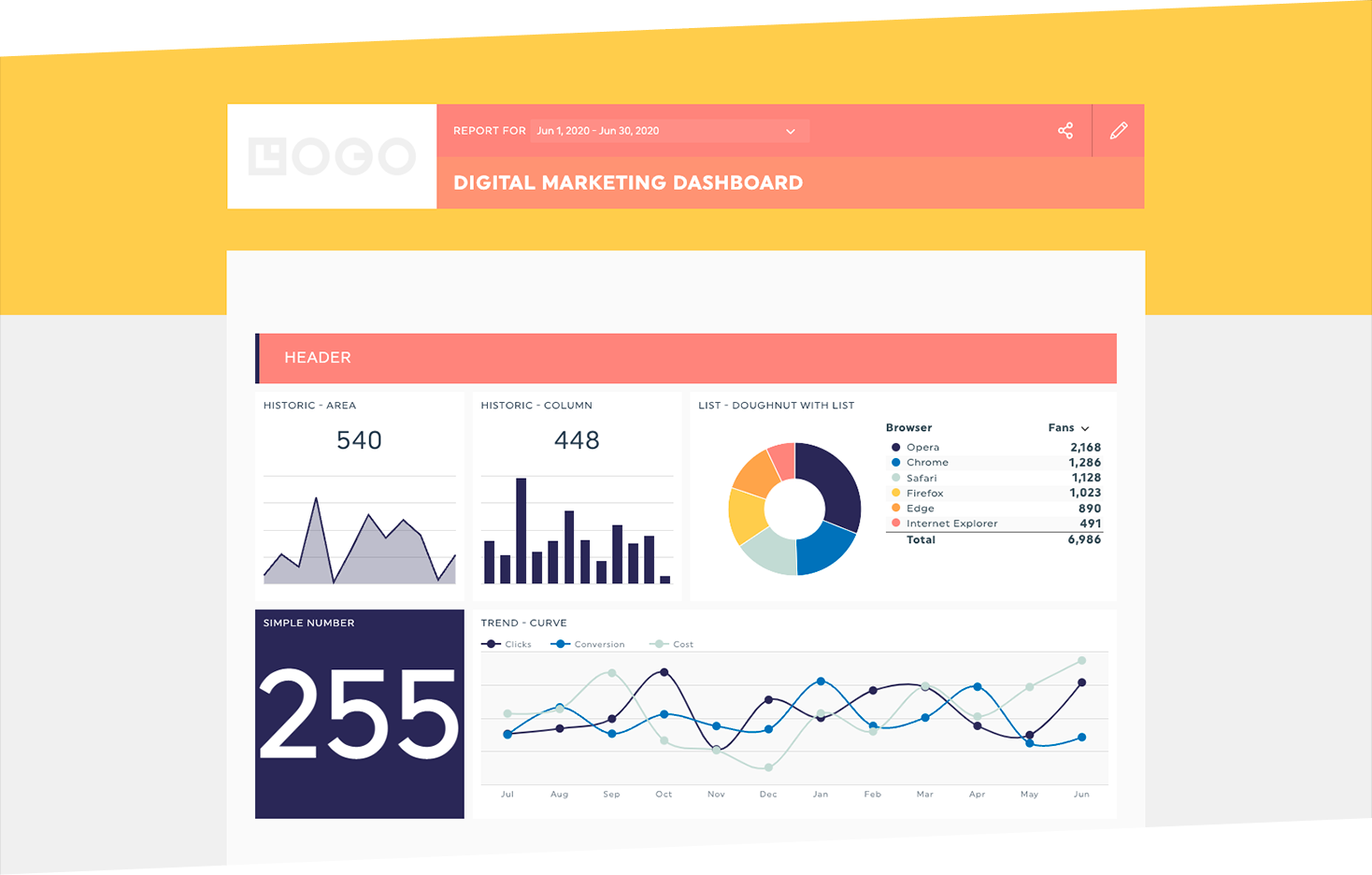 What's more, you can get your own customized URL. That means something like reports.yourdomain.com instead of show.dashthis.com.
In short, DashThis is a painless white labeled dashboard solution so you can provide branded Google Analytics reports to your clients.
Here's more detail about our white label options.
Drop us a line to get your white labeled dashboard project started.