What is the best third-party reporting tool for AdWords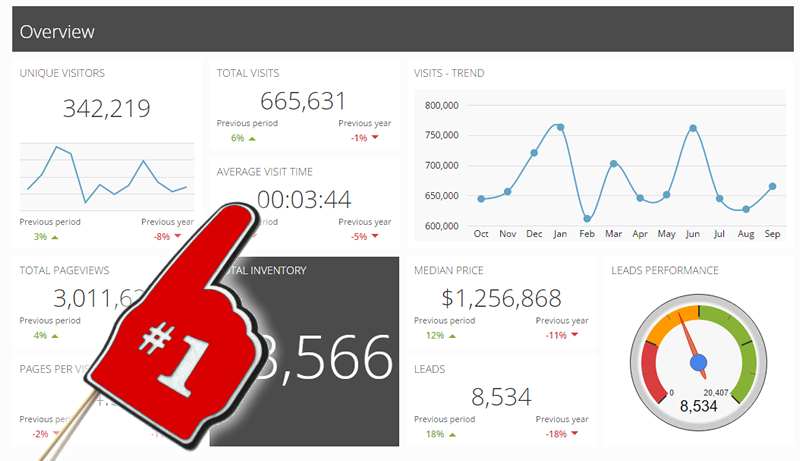 What is the best third-party reporting tool for AdWords?
That's one frequent question we see on the Internet. And that's also a tricky question. The short answer is : It depends!
We could list many great tools. DashThis is one of them, of course. But I think you must think about your needs first as I could suggest a game of Tetris when all you need is a jigsaw puzzle.
Here are six questions to ask when looking for an Adwords reporting tool:
Who is the end user that will read the report?
A data-driven marketing executive might need a more complex report as opposed to the local small business owner who will prefer a quick and concise look at the bottom line. DashThis is better for simpler reports. More in-depth BI reports might better be built with Tableau.
How is your reporting process currently working?
Sometimes, larger agencies are looking for a single tool to use across all their accounts. In reality, the best tool they can use is… Excel! They need custom reporting for each client. They have no streamlined process. Each client requires his/her own way of reporting. We simply are not fit for them. Instead, our clients mostly have a uniform way of doing their business. Their offers are very similar from one client to another–and so is their reporting. That's where we can help.
What's the cost / benefit ratio of reporting?
Some smaller agencies sell services for less than $100 per month per client. Of course, investing in a tool costing $1000 per month is nonsense. For smaller agencies with budget constraints, Cyfe is a great tool costing only $19 per month! On the other side, well-established agencies sell premium services at a high-end pricing. They can afford a more robust tool with great visual features (branded design, custom options, white label, premium support, etc). It's like buying a first class ticket versus economy. You get what you pay for. In any case, you'll find a great tool fitting your budget.
What kind of Adwords business are you in?
Is Adwords a side business for you or it's your bread and butter? I mean, some web design agencies also do a little Adwords for their clients, only to help them. Their core business is doing awesome designs. At the end of the month, they manage less than $100 of Adwords budget. Basically, a report would most likely be a printscreen of Adwords. On the other side, there are very specialized agencies managing major campaigns with millions in Adwords ad budget. A reporting tool is an important piece of their business. It's a revenue factor: it's how they show their clients their results and generate long lasting recurring business.
How much can you save using a reporting tool?
Again, this comes to the money. Paying $599 per month when you save $10,000 is a no brainer. $599 when you save $1,000, not so much.
The math is simple:
If your agency has 100 clients, each of them requiring one report per month, with your employee(s)' average hourly wage at $35 and creating a single report takes 5 hours per month then:
100 clients X 1 report X $35/hour X 5 hours per report = $17,500 per month or $210,000 per year!
The $599 Agency package now looks like a real bargain, isn't it?
Finally, what is the final purpose of a report to you?
Let's be honest: Most of agencies just don't do any reports. It's only a necessary evil at best. In that case, the cheaper quicker solution will do just fine.
For others, reporting is a way of proving their results and they take great care of the reports they give to their clients. It's their signature saying "Here's what you paid us for." That's not a necessary evil: it's a business tool to strengthen their relationships with their clients. In return, it helps them gain even more business!
In short, it depends on how you see the whole reporting thing. Do you want to invest in a tool to create value for your clients? If so, DashThis can help. If not, there are plenty of tools to fit your needs.