Social media platforms are always changing, and you're looking to run your ads on Instagram again. 
You're doing the right thing, btw. That's where most of your consumer base hangs out (more about this in a mo).
There's just one problem you can't get past. 
It's a hassle gathering the data. The clicking…. screenshot-taking… and pasting on spreadsheets… so. many. spreadsheets.
Fortunately, this brief guide shows you an ingenious way to automate and streamline your Instagram Ads analytics reporting.
Understanding Instagram Ads Analytics
Instagram Ads analytics measure your ad performance so that you can deduce how close you are to hitting your goals, such as:
Increasing product sales by driving your target audience to Messenger to start a one-to-one conversation

Raising brand awareness by creating custom reels with Meta and creators, and

Drumming up excitement (through the roof!) by creating short videos featuring micro-influencers
Before we dive into the metrics, let's get the basics out of the way.
To access your Instagram ad insights, go to your Instagram profile and click Promotions > Manage > Past promotions.
Click View insights in the individual posts, videos, and reels. Here, you can analyze interactions, ad, plays, and accounts reached and engaged. 
Note that this feature is only available in the mobile app.
Gathering, organizing, and analyzing data manually is a hassle. DashThis is a reporting tool that automatically grabs data from multiple channels (yes, including Instagram Ads!) into one beautiful dashboard. Start your free 15-day trial to auto-generate a customizable report with your own Instagram analytics today. 

Advantages of advertising on Instagram ads 
Instagram is a visual-heavy platform.
It's an ideal advertising channel for beauty, fashion, and F&B brands that want to stop shoppers in their tracks with visually arresting content. 
But there's a lot more to Instagram than its visuals.
Here's what we mean:
Catch high-intent shoppers: 70% of shoppers look to Instagram for their next purchase. Enough said.
Reach younger demographics: Instagram is Gen Z's favorite social media platform. And since Gen Z will be the largest consumer base in the US by 2026, there's no better place than IG to increase your store sales.   
Set up without breaking a sweat: It's wildly easy creating ads on Instagram. Choose a post, select a goal, and define your audience, budget, and duration. Plus, with Facebook and Instagram deeply connected, you can quickly run ads on both channels within the same advertising platform (Meta Ads Manager [formerly Facebook Ads Manager]).
Top 8 Instagram Ads Analytics KPIs to Track
Instagram ad metrics track your campaigns from top to bottom of the funnel. Let's quickly recap the top metrics you should measure today.
Ad clicks
Ad clicks is the total number of times Instagram users clicked on your campaigns (note: this includes all ad types e.g., Instagram stories, or ads on Instagram feed).
Cost per click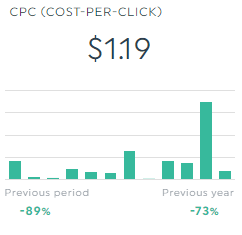 Cost per click (CPC) is the amount of money paid for each click on an ad.
Impressions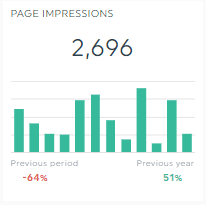 Impressions refer to the total number of times your ads were shown to Instagram users.
Cost per Thousand
Cost per thousand (CPM) measures the amount of money spent on 1,000 ad impressions.
Return on ad spend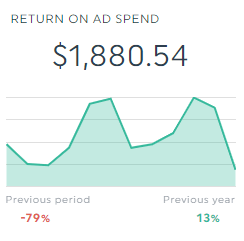 Return on ad spend (ROAS) refers to the percentage of revenue generated for every dollar spent.
Click-through rate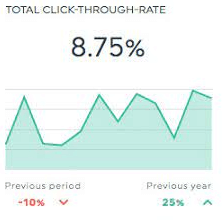 Click-through rate (CTR) measures the percentage of Instagram users who saw your ad and clicked through it. 
Conversion rate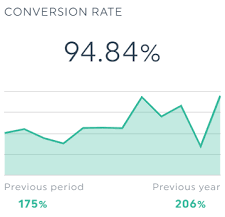 Conversion rate refers to the percentage of Instagram users who completed the desired action (e.g., purchased a product) 
Top campaigns

Top campaigns refer to the best-performing ad campaigns (usually based on conversions).
Track Your Most Crucial Instagram Ads Metrics with DashThis
86% of marketing agencies say reporting is essential for clients. 
No surprise, as reporting plays an enormous role in revenue growth. 
It tells you which specific posts and stories drive clicks, sign-ups, and sales. With this vital information at your fingertips, you can quickly identify what works best for your brand and double down in future ad campaigns.
The problem?
You're probably spending 3.55 hours every week gathering and analyzing marketing data. That's 170.4 hours of unproductivity in a year!
Fortunately, automated reporting tools like DashThis can help you gain back hours of your time. It does this by gathering all the data you need into one customizable dashboard.  
Here's how it works on a micro-level:
Select the

Instagram Ads Report

(note: there are 40+ free

report templates

on DashThis)

Connect your Instagram account with

DashThis  

Choose your metrics in

Preset Widgets 
DashThis will gather the metrics you selected into the dashboard. Drag and drop the graphs and charts around until you're satisfied with the end results.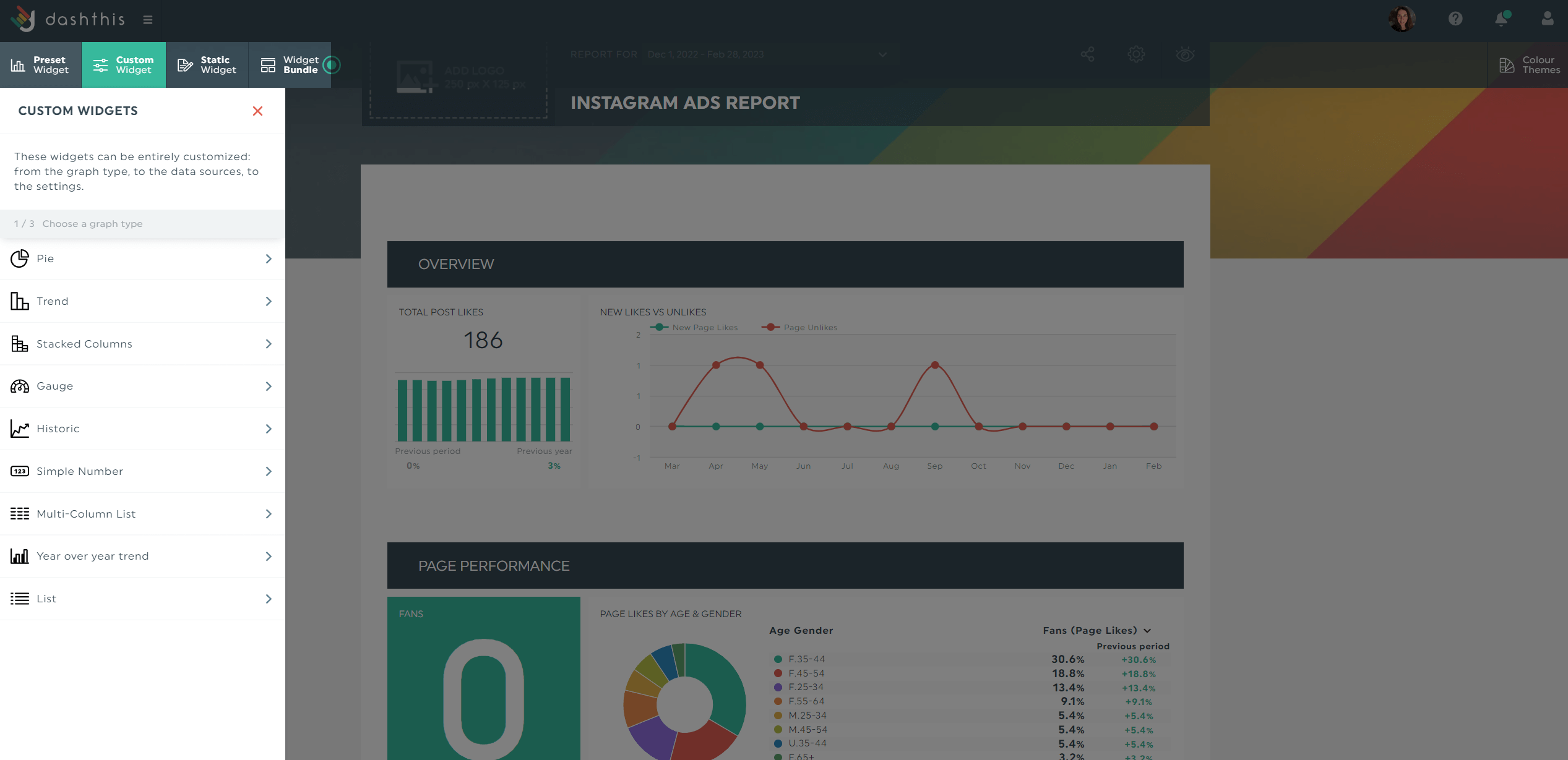 Clients look for ROI and strategic depth in agencies—and automated reporting tools like DashThis ticks all the boxes. 
Here are four more tips to create an outstanding reporting experience:
(i) Gather your entire marketing data into one report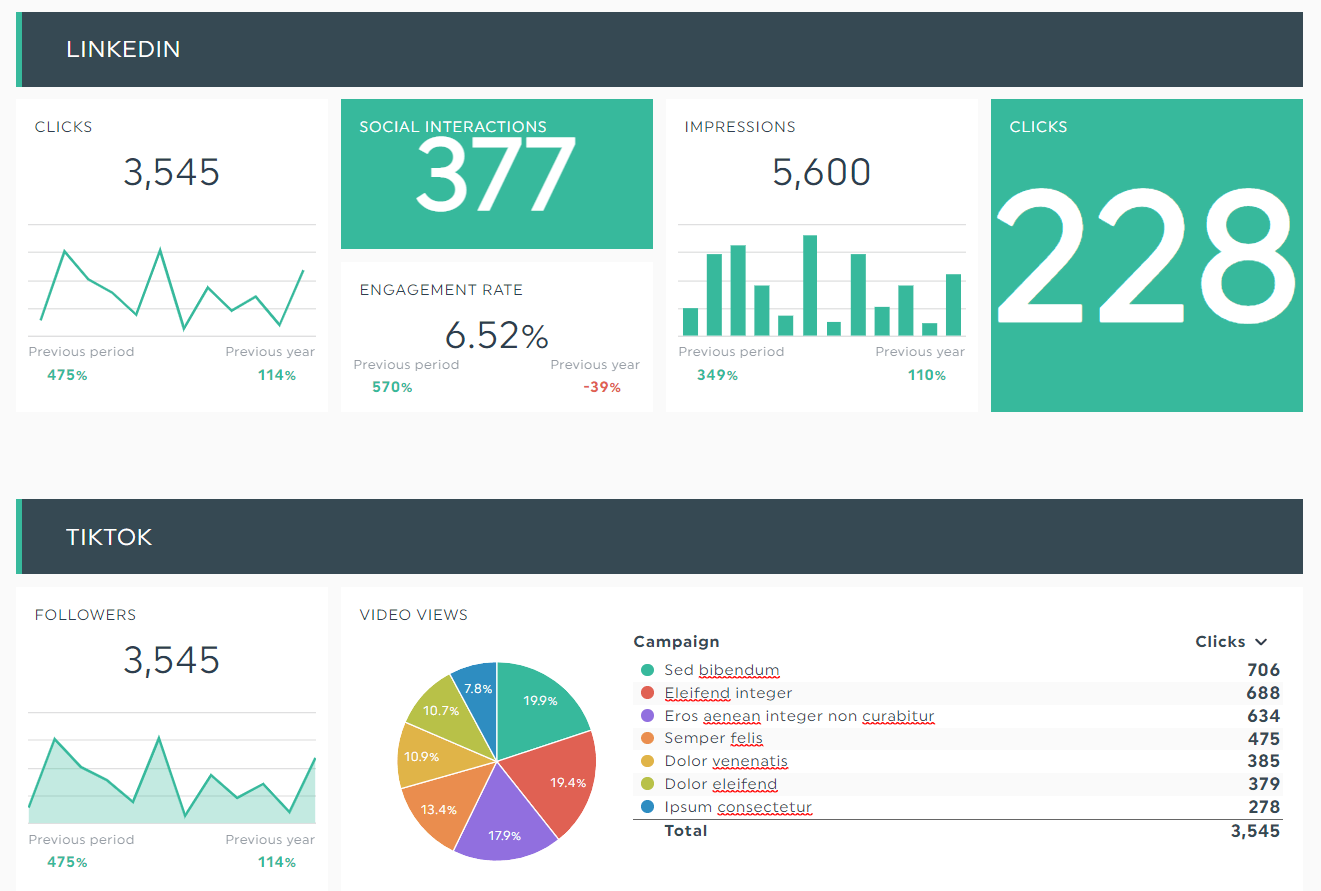 Every marketing channel has its own strengths.
Instagram is best for scroll-stopping visuals. PPC is excellent at targeting high-intent customers. And LinkedIn is the channel for B2Bs.
Visualize how every channel contributes to your overall ad strategy. You can grab everything you need from these marketing analytics tools (e.g.,TikTok, Google Ads, Google Analytics) into one customizable report and distill insights instantly. 
(ii) Insert top-performing Instagram posts within the report

Got an ad that outperformed by a mile? 
Want to create similar ads for the next campaign?
Insert these top-performing ads in your report to make your case to stakeholders.
Click Preset Widgets > Top Posts by Engagement (with Pictures) to include them loud and proud.  
(iii) Recommend the next step using built-in notes
Share your suggestions within the report instead of sending a separate email.
Let's say there's an Instagram ad campaign that performed poorly the past few days—a blip likely caused by the recent update. Assure clients about your upcoming plan using our notes tool. 
Hover over the widget and click Add Note and Save.

(iv) Automate your reporting
Schedule an automatic email dispatch without leaving DashThis.
Click the sharing options icon > Share by Email and enter the relevant information. Select the reporting frequency and decide if you want to include the full report as a PDF attachment.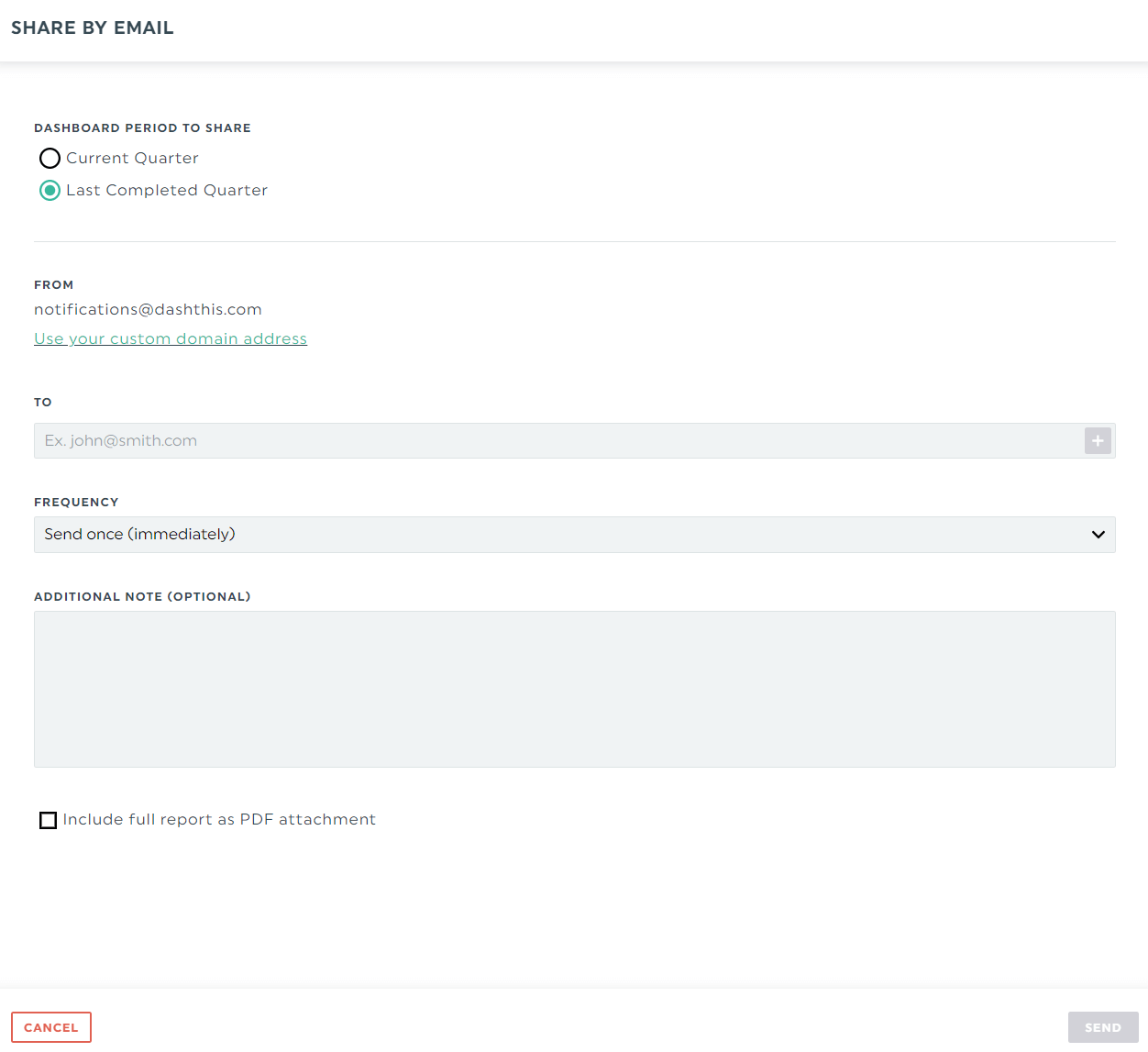 Click Send.
Alternatively, send a shareable URL link. This lets recipients view the dashboard in a timeframe of their choosing.
Automated tools like DashThis speed up reporting, eventually freeing up time to optimize your ad sets, strategize the next campaign, and prospect for new clients.
Start your 15-day free trial on DashThis to gain back hours of your time today. 
Social media report template
Multi-channel marketing campaigns see a 37% increase in response rate.
The more you engage users through two or more channels, the larger your online presence will be and the more likely you'll generate sales.
Use the all-in-one social media report below to track your most important metrics—engagement rate, website clicks, your call—across different channels. Identify top campaigns and double down in the next quarter.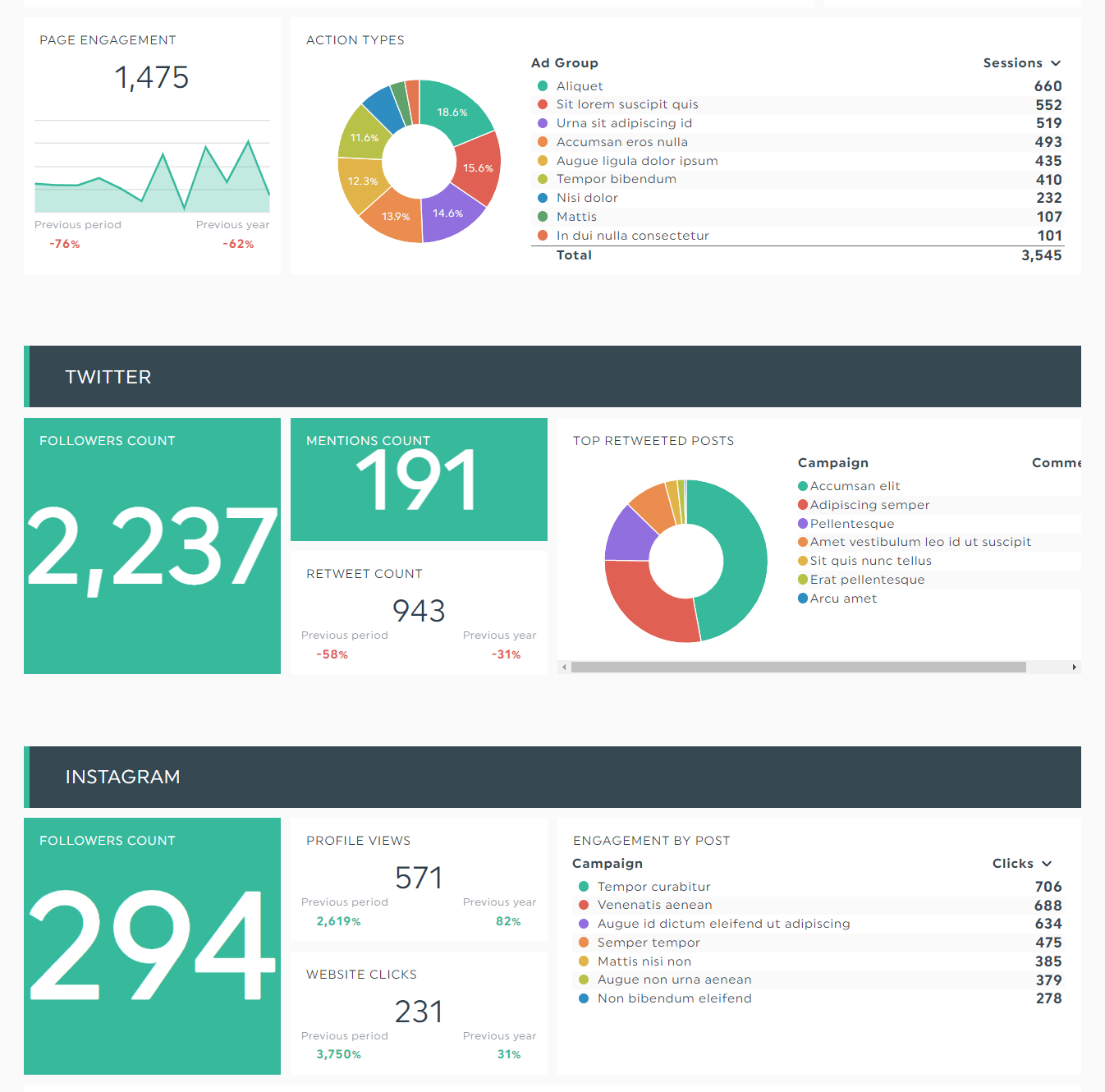 Grab this all-in-one social media template with your own data!
Automate Your Reporting
Manual reporting is a day of the past.
Attract younger, high-intent shoppers with scroll-stopping ads today without spending precious hours of your time manually gathering, organizing, and analyzing your ad metrics.
DashThis is an automated marketing reporting tool. Pricing starts at $38/month when billed annually. Grab your free 15-day trial to (re)start your Instagram marketing strategy and create beautiful automated reports in the blink of an eye today.