For your digital marketing, and more precisely for your search engine optimization (or SEO performance), there are numerous Key Performance Indicators that you need to track in order to know if your SEO efforts were worth the time spent on your content marketing, meta descriptions, target keywords, etc.
The sheer number of important SEO KPIs can get a little overwhelming. It's also quite time-consuming to gather all your high-quality SEO metrics for every SEO campaign, from all the different SEO platforms (such as Google Analytics, Moz, SEMrush, Google Search Console, or other search engines like Bing).
To simplify your life, you can start off with an SEO report template already pre-filled with all the most important SEO KPIs.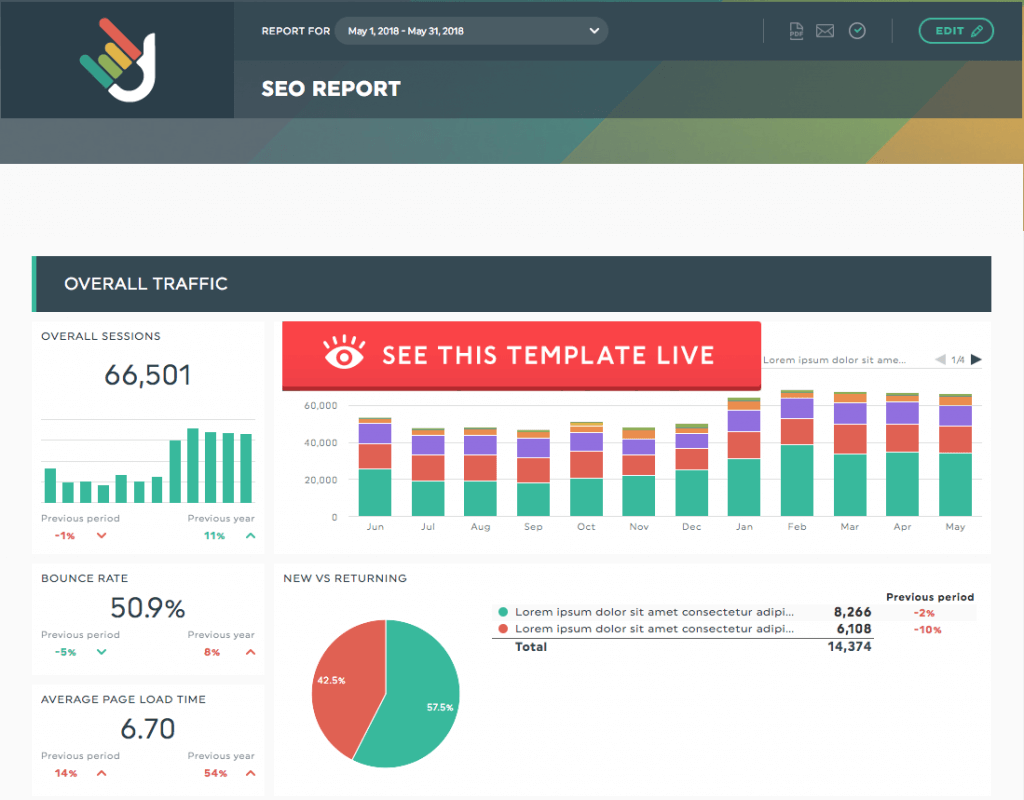 With our automated SEO reports, you won't have to gather your search engine KPIs manually ever again! We'll do all the heavy-lifting for you.
Just try it out and see for yourself!
Now, which KPIs should you track in your report?
1. Conversion rate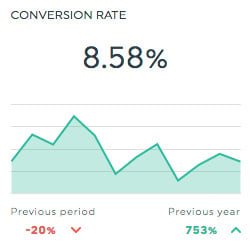 Conversion rate, as well as your total number of conversions, are crucial SEO KPIs to track. You need to know how many potential customers not only clicked on your webpage, but how many completed a goal completion, such as start a trial, or buying a product from your ecommerce site.
2. Organic traffic / organic sessions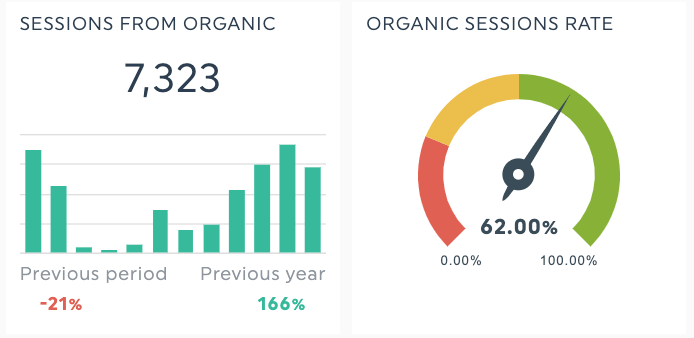 Your organic search traffic, or organic sessions, is the number of visitors (or sessions) coming from a search engine such as Google or Bing.
3. Click-through rate (CTR)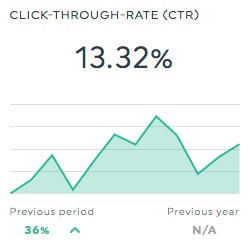 The click-through rate is the ratio of users who click on your search engine link to the number of total users who viewed your link.
4. Bounce rate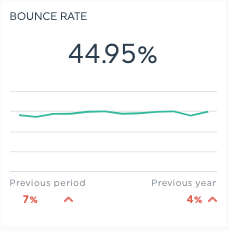 The bounce rate is the percentage of your website's visitors who navigate away from the site after viewing only one page. Having a high bounce rate can either mean that your site content needs a little improvement (maybe it doesn't answer the audience's intent?), that you are not bringing your target audience (or perhaps targeting the wrong audience?) or maybe that your page speed is too slow. If your page loads too slowly, a high number of visitors will likely go back to their search engine to try another page instead.
5. Load time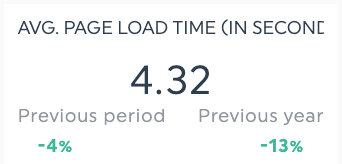 Another important KPI is the load time of your page. It's not only important for the user experience to know how long it took for your page to load. An ideal website load time would be about 2 to max 5 seconds, but the faster, the better. Longer than 5 seconds, and you will see your bounce rate get significantly higher.
6. Keyword rankings / search ranking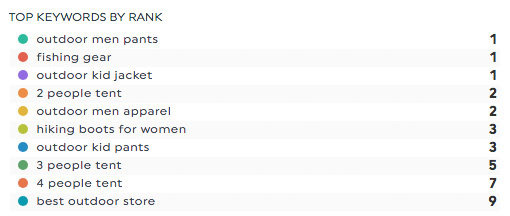 You need to track specific keywords for which you want your landing pages to rank in the search engine results pages (SERPs). The Google keyword ranking is the position that your website is listed in Google when a user searches that phrase or keyword. For each search terms, you also want to know the search volume / search visibility, with your keyword rankings to know how many people will potentially see your page in the results.
7. Domain authority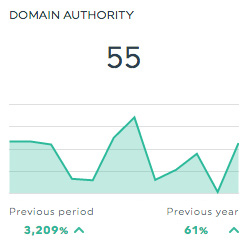 Domain Authority (DA) is a search engine ranking score developed by Moz that predicts how well a website will rank on search engine result pages (SERPs). Basically it's almost your SEO success score.
8. Total number of backlinks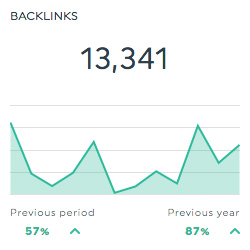 You want to know the number of pages and domains that link back to your website. Link building is an important SEO KPI for your SEO strategy as it should increase your domain authority and therefore your SERP.
​
9. Pageviews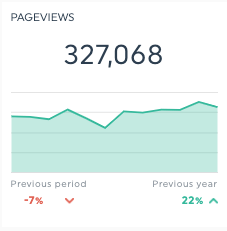 Pageviews is an SEO metric defined as the total number of pages viewed. Usually, the more pages your visitor sees, the better, as they are more engaged and interested in what you have to offer.
10. Average session duration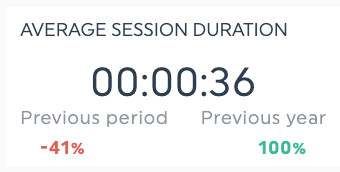 It's important to know how much time your organic traffic is spending on your website, the standard is between 2 to 3 minutes, any longer would usually be considered a good average session duration.
These KPIs can easily be tracked with multiple different tools such as Google Analytics, Moz, SEMrush, Ahrefs, Google Search Console, and Google My Business for local SEO.
And how do you bring all of those SEO KPIs into one report? With DashThis!
Simply create your complete automated SEO report in seconds.
You can also track all your other marketing strategies and business goals, from brand awareness to sales and pageviews. Simply create a social media report, PPC report, e-commerce report, or any other digital marketing report!
Here are some SEO report templates you could start using right away:
And here's a short video to learn how to create an SEO report in less than 5 minutes: