You've set up a whole social media strategy for your client, they're on Facebook, on Twitter, on YouTube, and on so many others.
Then, the client gets tons of data: Twitter followers, Facebook likes, YouTube video views, and so on. How about you create one dashboard gathering the important KPIs, so you and your client can see what's working, and what you should improve?
With DashThis, it's possible. And it's easy!
You can connect all your accounts to pull data from and create a dashboard with what matters to you and to your client.
In the Integration Manager, connect the different integrations you want to include in your dashboard.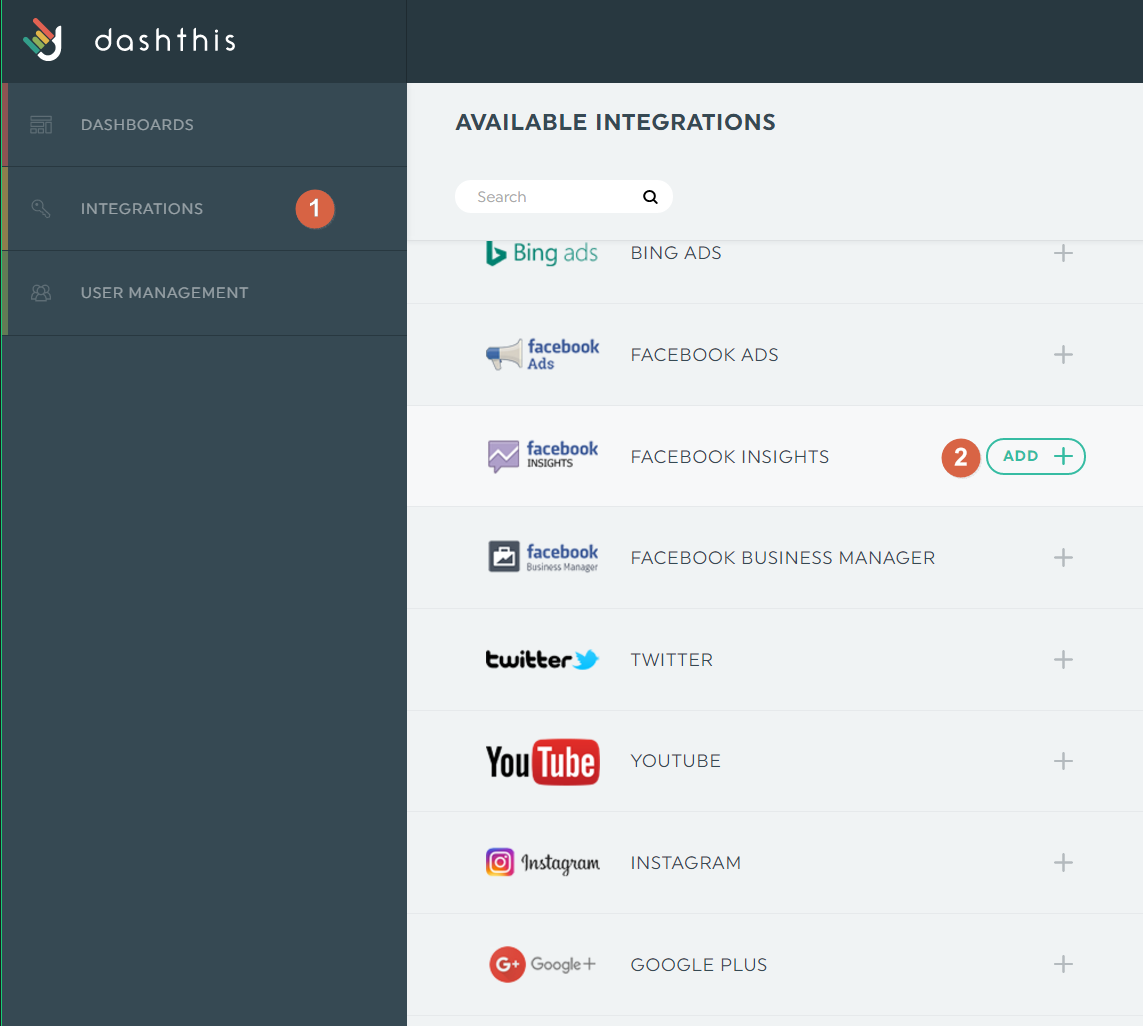 You can add the client's account you want.
It's now time to create a dashboard with the relevant metrics and dimensions for your client!
Below, you'll find more information on what dimensions, metrics and Key Performance Indicators are available for Facebook Insights, Twitter and YouTube.