Should you put your digital ads on hold with Meta and Google grappling with declining ad revenues, rising inflation, and a gloomy economic climate? 
Well, here's where we're at in November 2022.
The average cost-per-click (CPC) on Facebook ads has dropped since its all-time high in November 2021. Google Ads saw the opposite trend, with CPC increasing overall by 2%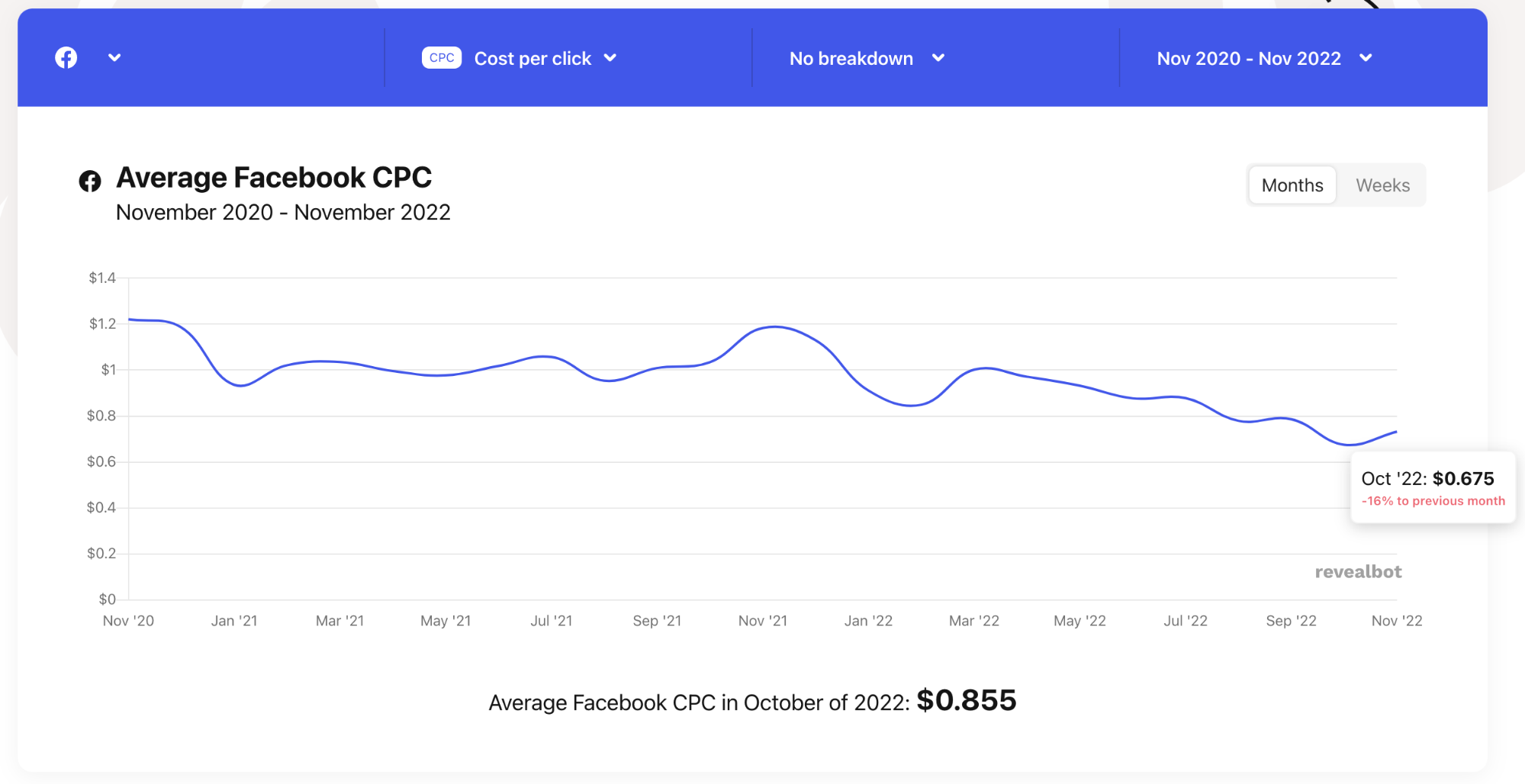 Source: RevealBot, November 2022 data from campaigns targeting audiences in the United States.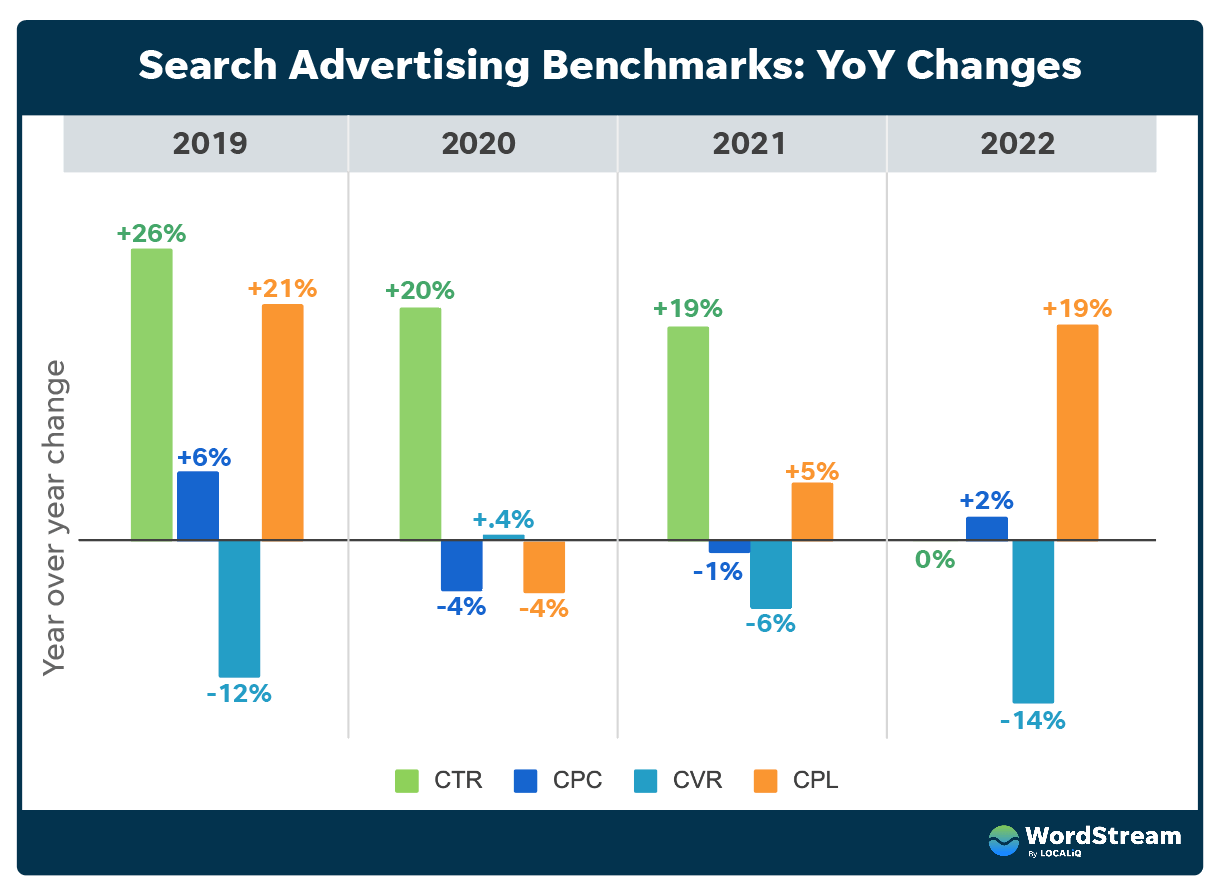 Source: WordStream based on a November 2022 sample of 79,455 North American-based client campaign cycles
Making every digital advertising dollar count is even more crucial. Let us show you how to optimize your pay-per-click (PPC) campaigns, even if you're on a limited budget. 
What is a PPC campaign?
As the name suggests, advertisers pay a fee each time someone clicks on paid search ads. They're a cost-effective way for businesses to reach a targeted audience regardless of size. 
PPC campaigns come in all forms - text, images, and video. They appear on websites, search engines, and social media feeds like TikTok, LinkedIn, Instagram, and Facebook. 
5 essential PPC campaign key performance indicators (KPIs) 
Here are some PPC metrics to monitor, depending on your goals.
Ad spend: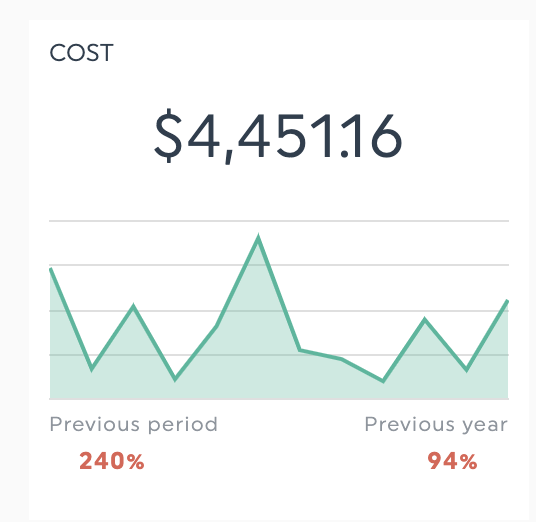 Ad spend covers how much you're spending on your PPC ad campaigns. Use this metric with your conversion rate and cost per acquisition (CPA) to ensure you're spending money according to your daily budget. 
As a rule of thumb, companies spend 2-5% of their sales revenue on marketing.
Alternative metric: return on ad spend (ROAS) 
Conversion rate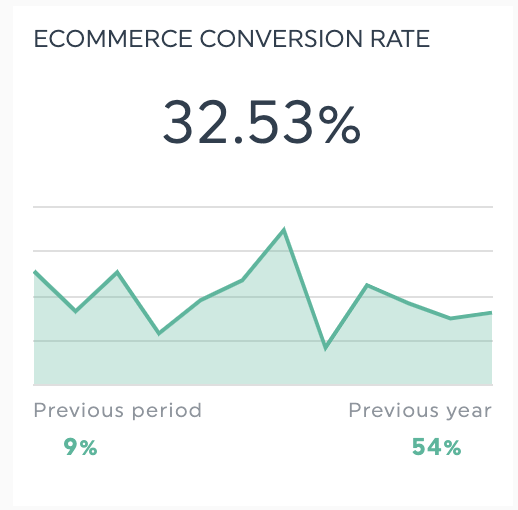 Conversion rate describes if you're getting the bang for your buck. It shows how many people are clicking on your ad and taking the desired action, whether making a purchase on your e-commerce shop, submitting a contact form for a service business, or subscribing to a newsletter. 
This metric belongs in any PPC report, as it's the most direct measurement of your PPC campaign's effectiveness. 
Quality score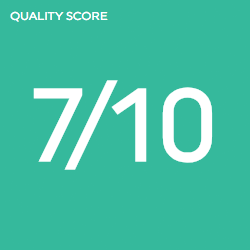 Quality score in Google Ads campaigns (known as quality ranking in Meta's ads) scores the quality and relevance of your ad content. 
Creating high-quality ads is the best way to reach more people with less. To ensure you get the best return on investment (ROI) from your ads, look at your entire experience.
Some questions to think about. 
How relevant are your ads to your audience or search terms? 

Does your landing page content match your ad copy? 

Is your ad click-to-landing-page conversion process user friendly?
Click-through rate (CTR)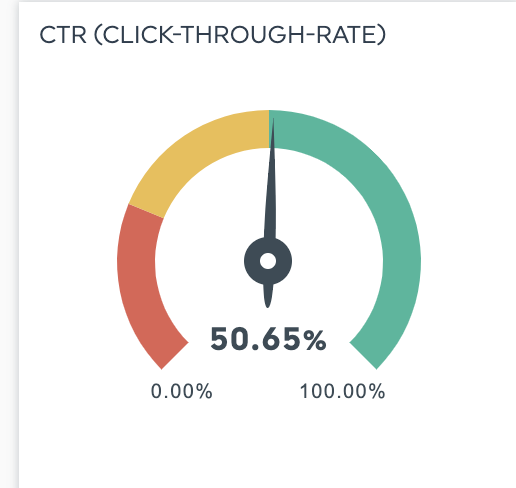 Ad click-through rate measures the number of clicks your ad receives from all the customers who see it. 
In short, the click-through rate measures engagement. High impressions but low click-through rate? Look at whether your ads match your selected campaign's search intent or audience. 
Cost per acquisition (CPA)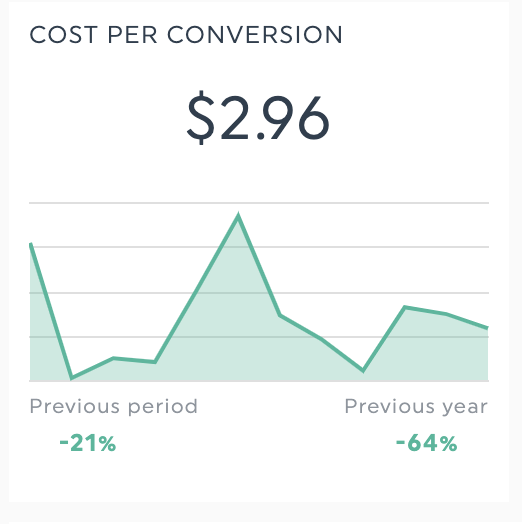 How much are you spending to acquire a customer? Which ad campaign is most effective? 
Cost per acquisition answers this critical question. 
A too-high CPA shows a good time to review your PPC campaign from your creatives, ad copy, or keyword targeting strategy. 
6 ways to optimize your PPC campaign performance 
1. Understand your goals and your target demographics
Here's why marketers use PPC campaigns:
Promote brand or product discovery:

 

Seeing an ad

for the first time made viewers 5.7% more prone to purchase than not seeing it at all. PPC advertising is a great way to make people aware of what they didn't know existed. For example, a new local children's

healthcare clinic

wants to be seen when parents search for an "affordable children's clinic in Vancouver."
Generate leads or nurture relationships:

Getting users to sign up for a mailing list, fill in a free trial form, install an app or download a content offer. For example, a software company running LinkedIn ads to promote its latest research report among business decision-makers.
Getting clear on these goals helps you help create the right base for your PPC campaigns. It affects everything down the line - keyword targeting strategy, ad creative, ad copy, and landing page content. 
Action steps: 
Refer to your target audience to ensure you use the right positioning, copy, and creatives in your campaigns.
2. Identify gaps and targeting opportunities with competitor analysis. 
It's not necessary to have a large budget to begin competitor analysis. Here's how.
Free tools
These tools won't give you the detailed insights you'll get with the paid subscriptions, but they're a good way to get started on a smaller marketing budget. 

Caption: How Google Search can find keyword targeting opportunities 
Paid tools 
Use Ahref's Site Explorer (or Adv​​ertising Research in SEMRush) to analyze your competitor's paid ads strategy (and/or landing pages). Identify keywords your competitors are bidding on that are also relevant for your business 
Action steps: 
Take notes on ad copy, creatives used, and landing page structure to enhance your campaigns. What messages or content types are your competitors using? Are they reaching similar audiences to yours? 
3. Refine your keyword research
In this example, we'll use Google Ads, but ‌feel free to apply these steps to other keyword-based PPC campaigns.
Step 1: Match business goals to keywords that match your search intent. For example, if your PPC campaign is to drive sales for your e-commerce site, focus on keywords where the searcher is more likely to buy something - i.e, keywords with "buy, sign up, quotation, for sale, buy online." 
Step 2: Test a mix of long-tail (over 3 words) and short-tailed keywords. 
Step 3: Analyze your keywords' search volume, competition, and average CPCs. 
Step 4:  Test a mix of keyword match types and use negative keywords in your keyword list to match your campaign goals and business. Review your negative keywords over time to filter out irrelevant traffic. More on PPC keyword match types here.
Step 5: There's always room for research, reviewing, and optimization, so don't stop after your first review. Refer to Google's Search Terms report to know what keywords your ads are being shown on and optimize consistently. 
Free keyword research tool suggestions:
Read more: The Complete Guide to Search Ranking Reports Tools. Use DashThis's CSV integration to have keyword ranking data automatically sent to your dashboard with no manual work. 
4. Select the right bidding strategy
Is your bidding strategy appropriate for your campaign objectives? 
We've linked a couple of useful guides depending on the PPC platform you choose. 
5. A/B test your landing pages
A/B testing is creating 2 versions of your landing page (or ad creative); one with the original design and the other with a design change. 
 Planning for A/B testing? Here's what you need to know. 
What's your aim and success criteria for your A/B test?
It could be to improve form conversion rates, reduce bounce rates or even validate a hypothesis before going live with a new design, for instance. You'll also want to assign the right metrics to measure the success of the test. For example, tests to enhance form conversion rates should use conversion rate as a success/failure metric.
What are you going to test? 
All these landing page elements can be A/B tested: headlines, copy layout, image choices, form fields, social proof elements, and call-to-action (CTA) buttons.
Which tests should I run first? 
Use the ICE (Impact, Confidence, Ease) framework to prioritize which tests to run first. 
Here's how the framework works. 
Impact: What's the estimated impact of this test? How useful would it be to reach my aim? 
Confidence: How confident am I that the test will prove my hypothesis? be useful? Are there risks to consider? 
Ease: How much effort will it take to develop and test this? 
Answer each question on a scale of 1-10, and prioritize the tests with the highest scores first. 
Tip: Not sure where to start with A/B testing? Convertize has over 250+ A/B testing ideas for you to try out. You can also apply A/B testing beyond landing pages - ad copy, creatives, targeted keywords- endless possibilities. Use tools like Google Optimize to get started for free. 
6. Track your PPC metrics and adjust
Tracking metrics is a big part of checking to see if your tests are successful. Instead of looking at each platform individually, why not collect all your metrics in an automated reporting tool like DashThis? 
DashThis integrates with over 40+ marketing tools, including PPC tools like Google Ads, Instagram Ads, Doubleclick, and more. Use our PPC report template to get a done-for-you dashboard - connect your marketing tools, select your metrics, and you're good to go!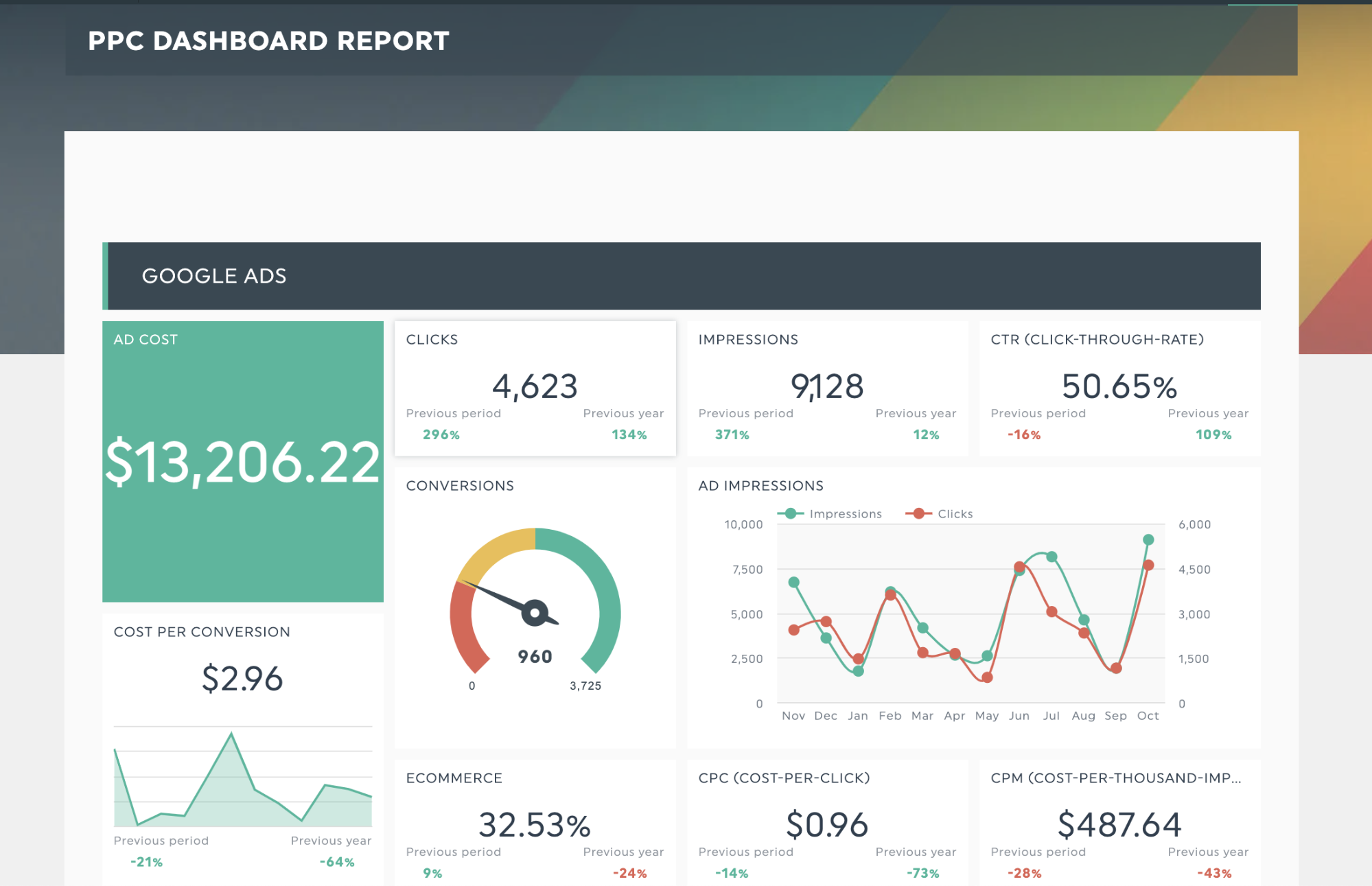 Get this PPC campaign report with your own data! 
Features: 
Ace your next (or current) PPC campaign 
Lean ad budgets don't mean you can't improve your PPC performance. 
Now is the time to get creative. Your bosses and clients will be looking more closely at how you spend any PPC budget, which means doubling down on optimization efforts and clear reporting to show proof of results. 
By investing in reporting tools and a structured optimization process, you'll be able to do more with less. Sign up for your free 15-day trial of DashThis today.