People spend 2 hours and 27 minutes daily on social media platforms connecting with brands, interacting with friends, and discovering new products that interest them. 
But how do you translate attention into concrete outcomes for your brand amid ever-changing social media algorithms? Nearly half of agencies highlight measuring the ROI of time spent investing in a social media strategy as a challenge. 
We'll show you how to measure your social media engagement in minutes. 
What is social media engagement?
Social media engagement measures how much your audience interacts with your social media posts in the form of the number of likes, comments, and shares. 
Tracking these metrics keeps you aware of content types that resonate with your audience demographics and tracks brand health on social networks. You'll also have data-backed evidence on whether your social efforts are successful and what people online are saying about your brand, handy for amplifying positive interactions and responding to negative sentiments. 
Why tracking social media engagement is even more critical today:
Social media usage significantly increased during the pandemic, with social media platforms seeing double-digit growth rates. It's also become a key channel for sales and business intelligence companies worldwide. 
Take note, especially if you sell products through social media. Social media platforms now come with their social commerce capabilities like Facebook Commerce, Instagram Shopping, and TikTok Shop, accelerating direct sales through social media.  
How to measure social media engagement: A 3 step process
Not sure if you're tracking your social media engagement correctly or need to review what you're doing? 
We've devised a simple 3-step process to measure engagement on social media accurately.
Step 1: Set your social media engagement goals
What matters most to your marketing strategy or business goals, and how can social media help you get there? 
This looks different for every business. For example, a multi-national marketing agency's social media goals will not be the same as a small local business. 
Some examples of social media engagement goals: 
Brand awareness and connecting with ideal customers:

A knitting accessories shop could use Instagram to communicate with an in-built community of knitting enthusiasts while positioning themselves as an expert in the space.

Lead generation and driving sales:

Encourage people to make a sales appointment via a contact form. You could also track how many people click through to come to your website or sales channels from a social media channel. 

Employer branding:

Social media can communicate company culture and aid recruitment efforts. For example, Adobe uses

LinkedIn

to showcase its employee culture and share its values with talent worldwide. 
Once you know how social media fits into your overall business goals and marketing plan, it's time to look at how to measure your progress against these goals.
Step 2: Determine the social media engagement KPIs to track (7 examples) 
Social media data has tons of metrics. So how do you select the essential metrics to track the effectiveness of your social strategy? 
Refer back to your campaign or company goals to guide your KPI selection. The metrics you choose should be closely related to these goals, and you should be able to communicate to your stakeholders why you've chosen these metrics. 
To help you get started, we've included seven essential metrics useful in most social media engagement reports. 
Reach:
Your reach is the number of unique viewers you reach and is a crucial awareness-level metric for social media goals. Track your average reach per month to ensure your content is optimized for your target audience 
Impressions: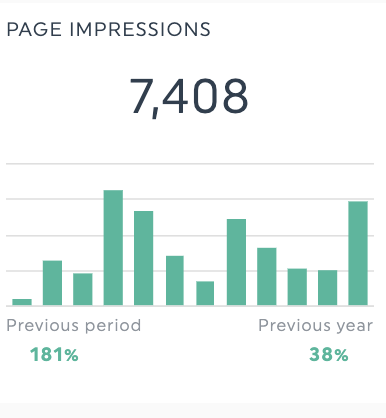 Impressions indicate the number of times your audience has viewed your content. An individual may be exposed to a piece of content more than once. Hence you may have significantly more impressions relative to your page's total followers or the number of people reached.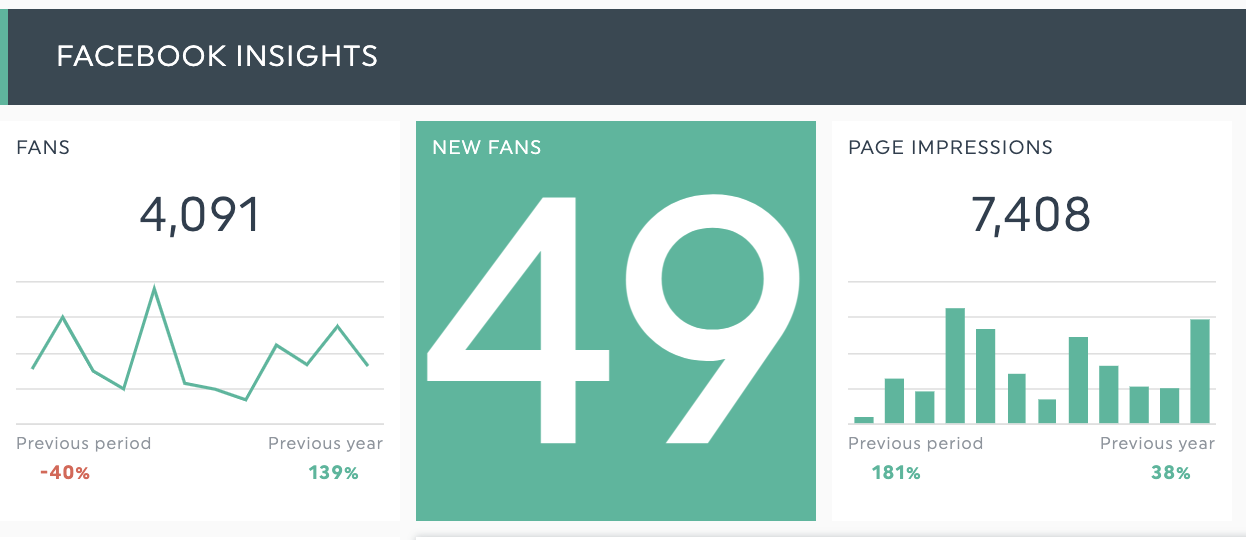 Tip: What's the difference between Reach and Impressions? 
Reach counts by the number of unique people who see your content, whereas impressions count how often your content is shown to people, regardless of whether they interacted with it. 
For example: If one person saw your post five times across the day, that counts as five impressions, and one person reached. 
Number of followers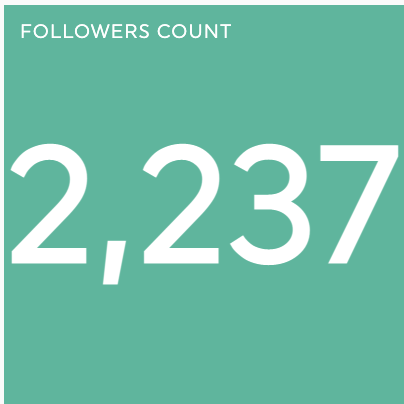 Follower count is how many people have subscribed to your business's social channels. Think of it as a stamp of approval that they want to see your brand's content in their feeds and timeline. 
Engagement rate: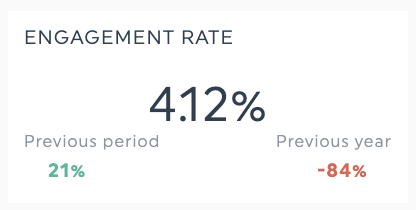 The number of engagements covers any metric that tracks how much your content resonates with your audience. Of course, they differ across social media platforms, but these metrics track how many interactions your brand's audience interacts with the content on your social media page. 
Examples of engagement metrics: 
Clicks and clickthrough rates

Audience growth rate

Reactions

Comments

Shares

Retweets

Watch time/video views (for video content), 

Mentions, use of branded hashtags and tags 
High engagement rates show that you're creating the right content for your audience. It also determines if you're attracting the right followers for your brand. 
Growth rate: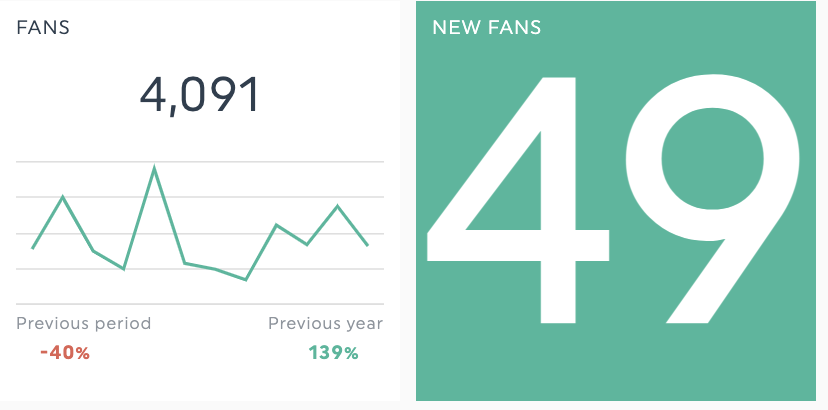 Growth rate addresses two critical questions from business executives: 
First, how much did we grow this month? 

Are we on track, or do we need to do anything differently?
This measures follower growth rate during a specific time. Look at spikes and dips across the month to see if there are lessons you can learn from the types of content you post. 
Conversion and clickthrough rates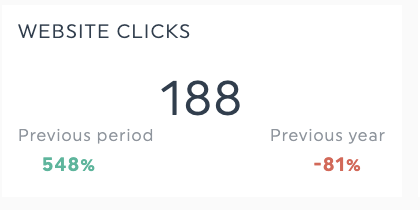 Conversion rates measure how many people click on your social media content or a call-to-action in your profile. This metric is key to track if you're trying to drive social media traffic further down the path to conversion and is a number linked with business outcomes. 
This could be signing up for a newsletter, downloading a content offer, clicking on your product page, or directing people to your inquiry form. 
Social share of voice metrics (mentions, tags, retweets)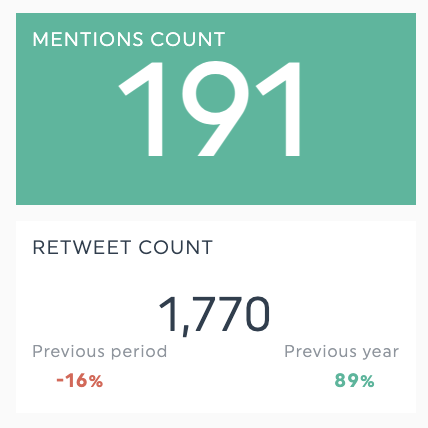 How many people are talking about your brand in your space? Social share of voice metrics like mentions, tags, and retweets tells you how many people are talking about you on social media.
Step 3: Tie everything together in a social media engagement tracker. (+ create a report in seconds)
Reviewing reports is where executives make critical decisions, and stakeholders clearly understand how your social media efforts translate into concrete business outcomes (think sales, brand building, or positive brand interactions). 
Suppose you're starting on social media with a limited budget. In that case, you'll do fine with native social media analytics tools that help you get started with measuring your performance on each social platform. 
However, your campaigns may involve multiple social media platforms and social media accounts. As a result, manually copy-pasting results across numerous channels and coordinating between social media managers gets tedious. Save your team's time by automating copy-and-paste efforts.
Less time spent managing reports means more time analyzing results, summarising what these metrics mean for the business, and the recommended next step forward. 
Tip: How often should you measure social media engagement? We discuss the pros and cons of having weekly, monthly or annual reports in our social media reporting guide. 
Save hours exporting metrics into free tools using an automated social media reporting tool like DashThis. 
You'll be able to track your entire social media performance at a glance, helping you focus your time and energy on the results that matter.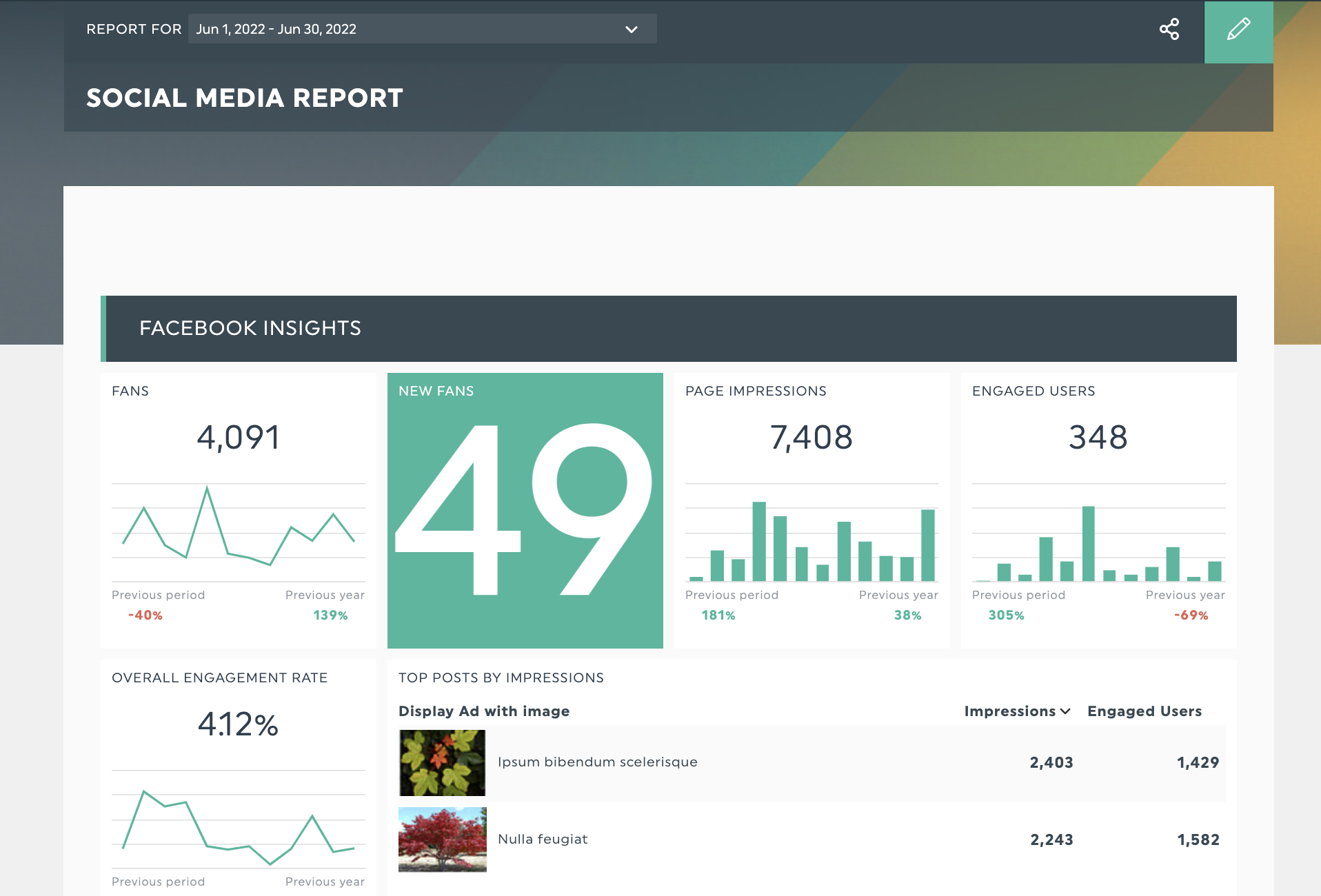 DashThis's social media report template. Try it with your data. 
Tip: Need more report templates? Check out our library of preset KPI monitoring templates and reporting templates!
How to measure social media engagement with DashThis
Step 1: Sign up for an account with DashThis (your first 15 days are on us!)
Step 2: Connect your favorite marketing tools and data sources in seconds (we support over 40 integrations with social media marketing tools, including Twitter, Facebook, Instagram, and LinkedIn, and analytics tools like Google Analytics.

Step 3:  Select the social media metrics you wish to track from DashThis' preset widgets. Keep important metrics on top with a summary of key findings, and use sections to divide the report into readable chunks to aid your social media analysis.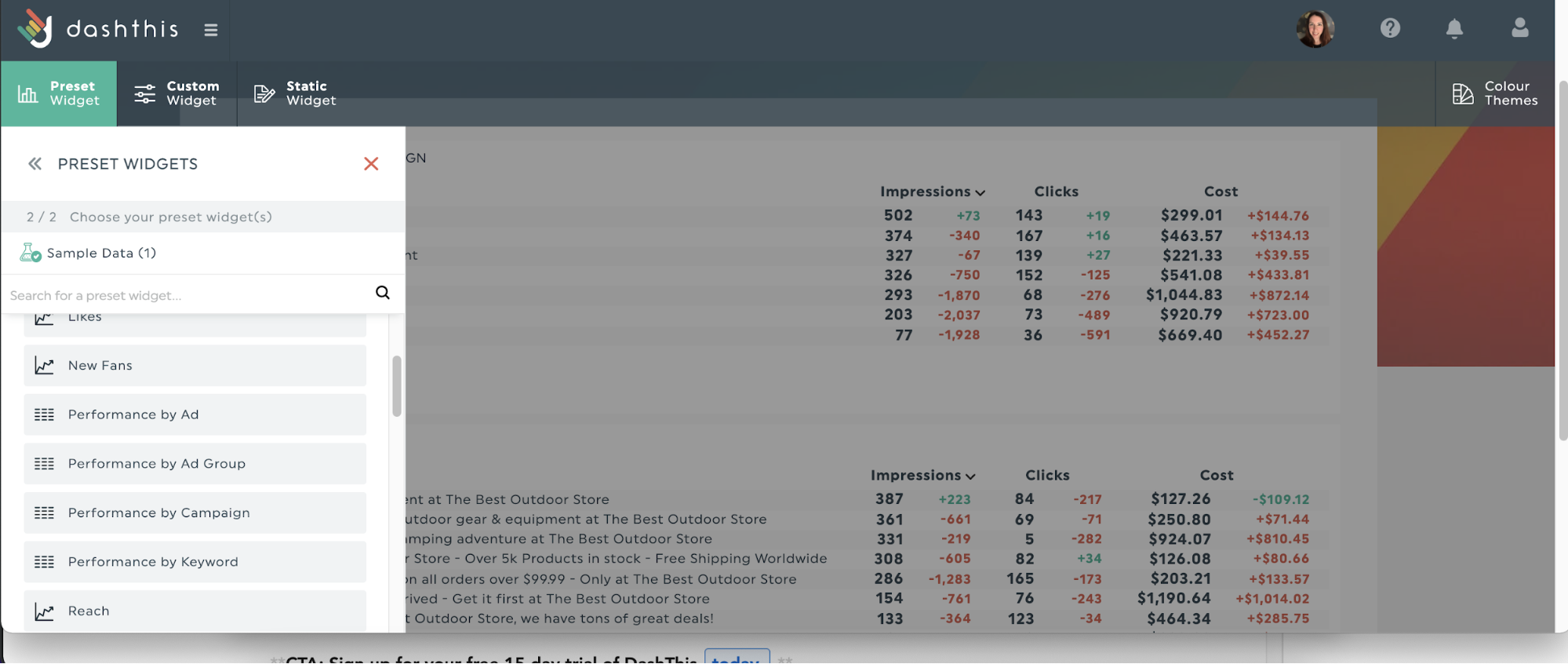 Step 4: Drag and drop as many data points as you desire to create your social media performance dashboard. Once it's set up, you can save and reuse your template again.
Take advantage of DashThis' free 15-day trial today to save hours on social media engagement reporting.
Need a video guide? Here's a short video on how to create your social media report in seconds with DashThis: