If you've ever considered using Instagram tools to help grow the social media accounts you manage, you've probably run into one big problem — there are so many tools out there, it can be hard to figure out which ones are the best. Everyone has its own set of social media tools, and because there are so many options on the market, it's difficult to figure out which ones are truly worth the money.
That's why we've done the research for you and identified the top tools in seven important categories — things such as Instagram growth, managing your Instagram comments, and editing photos to post. 
Here are the top 7 Instagram tools that will save you time and make your life a whole lot easier.
1. Instagram Tool
 

For Growth: Kicksta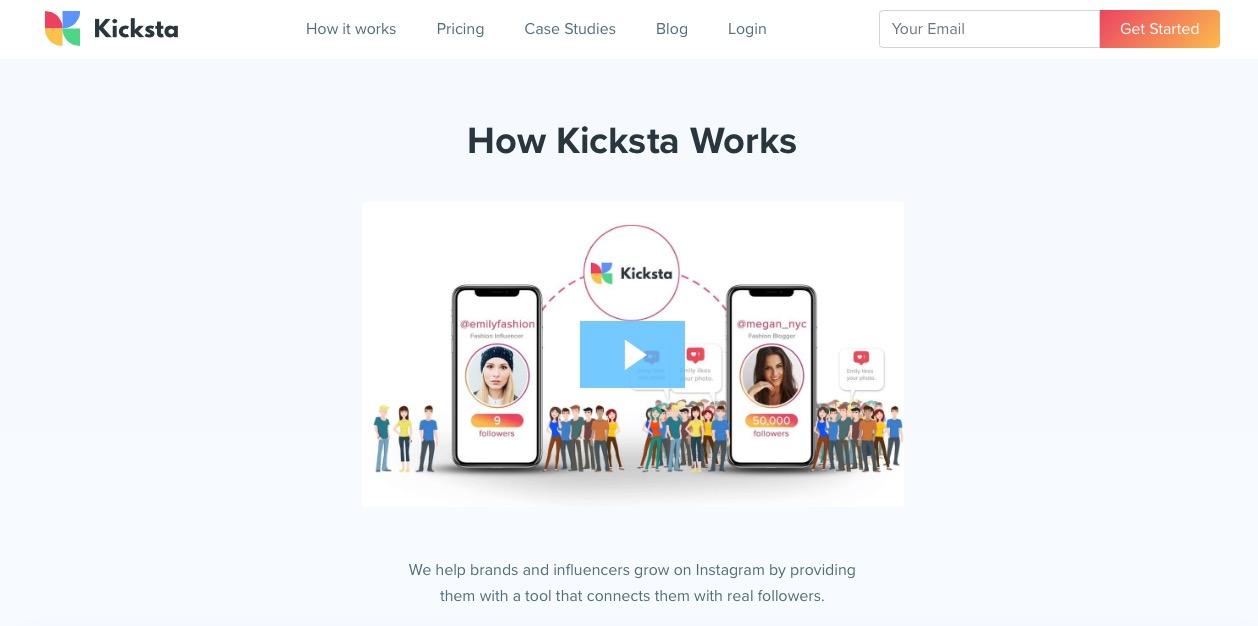 Kicksta is one of the best Instagram tools for growth because it helps you grow your Instagram account with authentic and engaged new followers. 
When you sign up for the platform, you tell Kicksta who your target Instagram audience is. Then Kicksta begins engaging with those active users. Before long, people will begin following you. You'll quickly get more Instagram followers from your target audience which will help your entire marketing strategy.
How does Kicksta help social media managers specifically? 
For one thing, it helps save you a lot of time. As a social media manager, you're busy; if you work at an agency, you're probably juggling multiple company social media accounts at the same time. 
That's where Kicksta comes in. On average, Kicksta saves its users 2.5 hours a day — time you can use to get more valuable work done or to simply sit back and relax. Agencies such as Rain Drop Marketing and Lace Media Group trust Kicksta to grow their account for them so they can focus on other important things, such as building relationships with their clients.
"Kicksta has created a network for my business that lets the right people know I'm here, when they otherwise would have never heard of my company," says Arianna Reagan, founder of sustainable womenswear company Arcana NYC. 
2. Instagram Tool
 

For

 

Photo Editing: A Color Story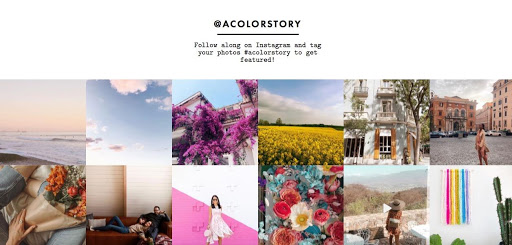 A Color Story is a photo editing tool that can make your photos pop. "Unlike other apps that focus on muted and moody tones, A Color Story emphasizes bright whites and vibrant colors," one review says. And since Instagram is all about the beautiful visuals, that's ideal for your Instagram marketing efforts. 
A Color Story is free with optional in-app purchases available. Its filters are very different from anything you'll find on Instagram or VSCO, meaning that if you edit photos with A Color Story, your images will be truly unique. The filters were also designed by well-known social influencers, so they're sure to be a hit.
This Instagram tool is available on both mobile and desktop; the desktop version offers Lightroom presets and Photoshop options. A Color Story even has several helpful tutorials and photography tips on its website if you're having trouble getting off the ground. It's one of the best editing tools for Instagram because the unique filters can help your feed stand out from the crowd.
3. Instagram Tool
 

For Scheduling: Later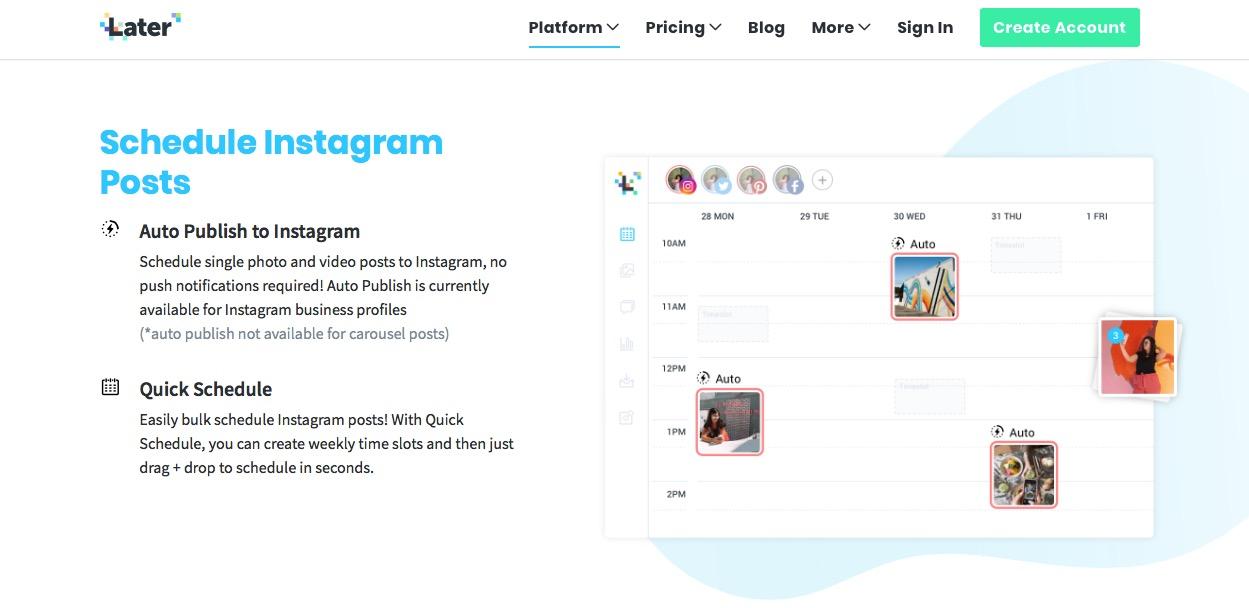 This popular Instagram tool lets you schedule your Instagram posts in advance. Later has a visual content calendar where you can drag and drop photos to plan your Instagram feed; you can plan an entire week's worth of Instagram photos in just 20 minutes.
Later not only helps you schedule posts, but it also has scheduling options for Instagram Stories, which is an option that many other social media management tools and scheduling tools don't offer. A hashtag analytics feature helps you track your hashtags and how well they're performing.
"Later is unbelievably easy to use!" says one reviewer, who appreciates the fact that Later integrates with all of her social platforms. "Later has legitimately changed the way I do business. Social media is not a burden anymore."
4. Instagram Tool
 

For Instagram Graphics:

 

Canva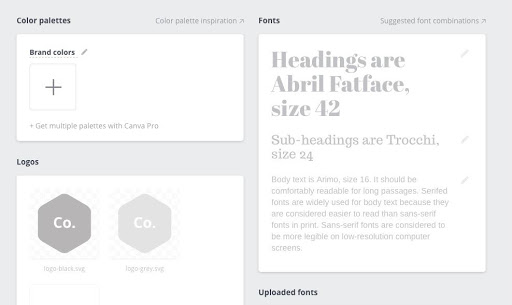 Creating graphics for Instagram can be incredibly tedious and time-consuming. Thankfully, Canva is here to help you out. This beginner-friendly graphic design tool has templates for just about every kind of social media post — Facebook cover photos, Tumblr graphics, and most importantly, Instagram posts.
Staying consistent with your branding on Instagram is important, so Canva offers a brand kit where you and your team can collaborate on color palettes, logos, and uploaded fonts. If you're an agency working with multiple clients simultaneously, you can create a separate account for each company to keep track of different brand kits and designs.
5. Instagram Tool
 

For Animated Posts: Crello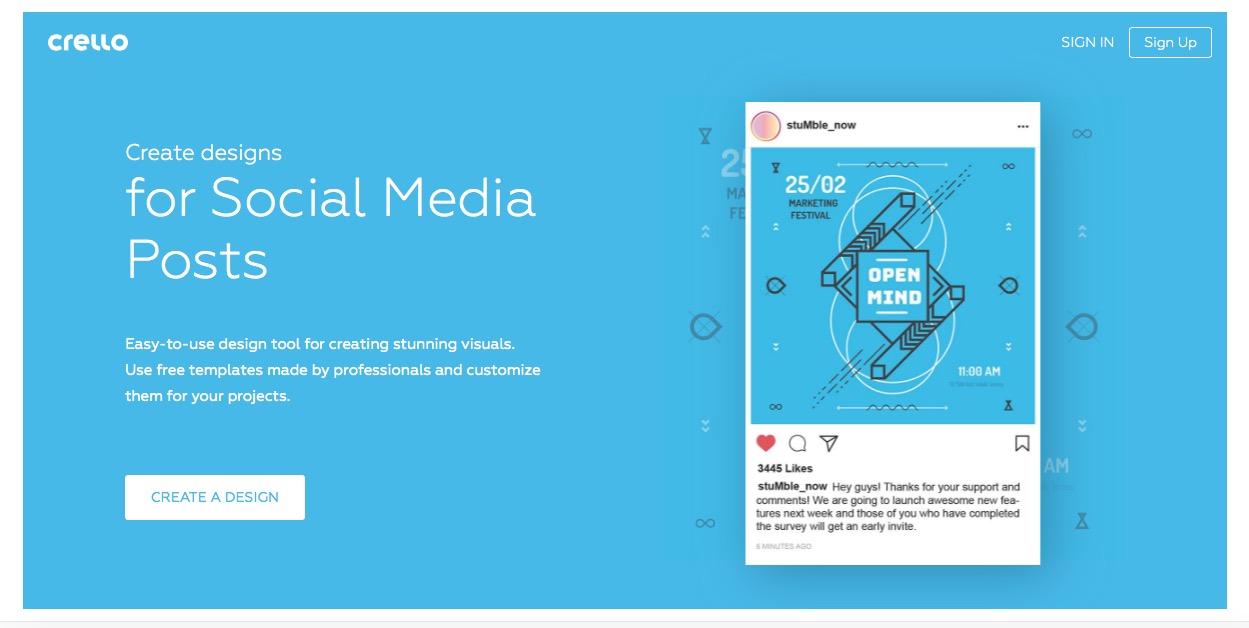 With 40 formats, 260 fonts, and a whopping 16,000 templates, Crello is one of the best Instagram tools to create animated posts. Since people tend to swipe through Instagram stories very quickly, adding animation to your posts is a fun way to bring your Instagram content to life. 
In addition to the many templates and fonts, Crello has over 65 million photos available for you to use. The tool also offers a wide range of design features, such as stickers, shapes, and icons; you can add stickers to your images to create adorable and unique animated posts.
"I like the clean UI and the tools seem very responsive. The templates, fonts, and designs all seem to be worthy of epic designs," says one Crello user.
6. Instagram Tool For Video Content: RenderForest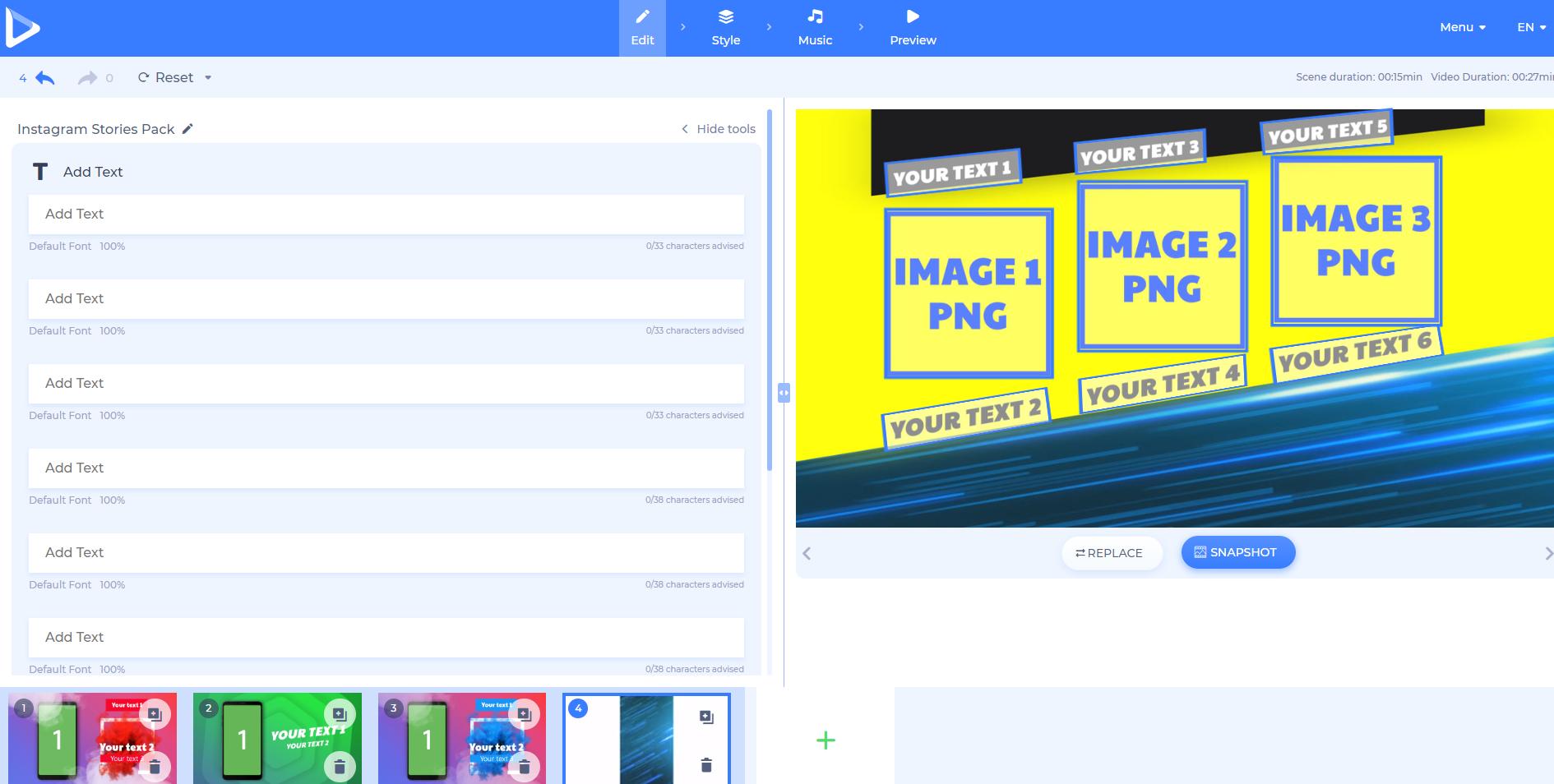 With RenderForest, you can create Instagram video content very easily.
They offer social media video templates and hundreds of customizable scenes based on your needs.
You can edit each scene: change the duration, add your media files, choose the music, add your brand colors, and even upload your voiceover.
As one of their users said: "We love using Renderforest in our real estate business for our own videos and for our clients. The platform is very easy to use and with new templates released all the time we are able to keep our marketing fresh and contemporary."
7. Instagram Tool
 

For Analytics: DashThis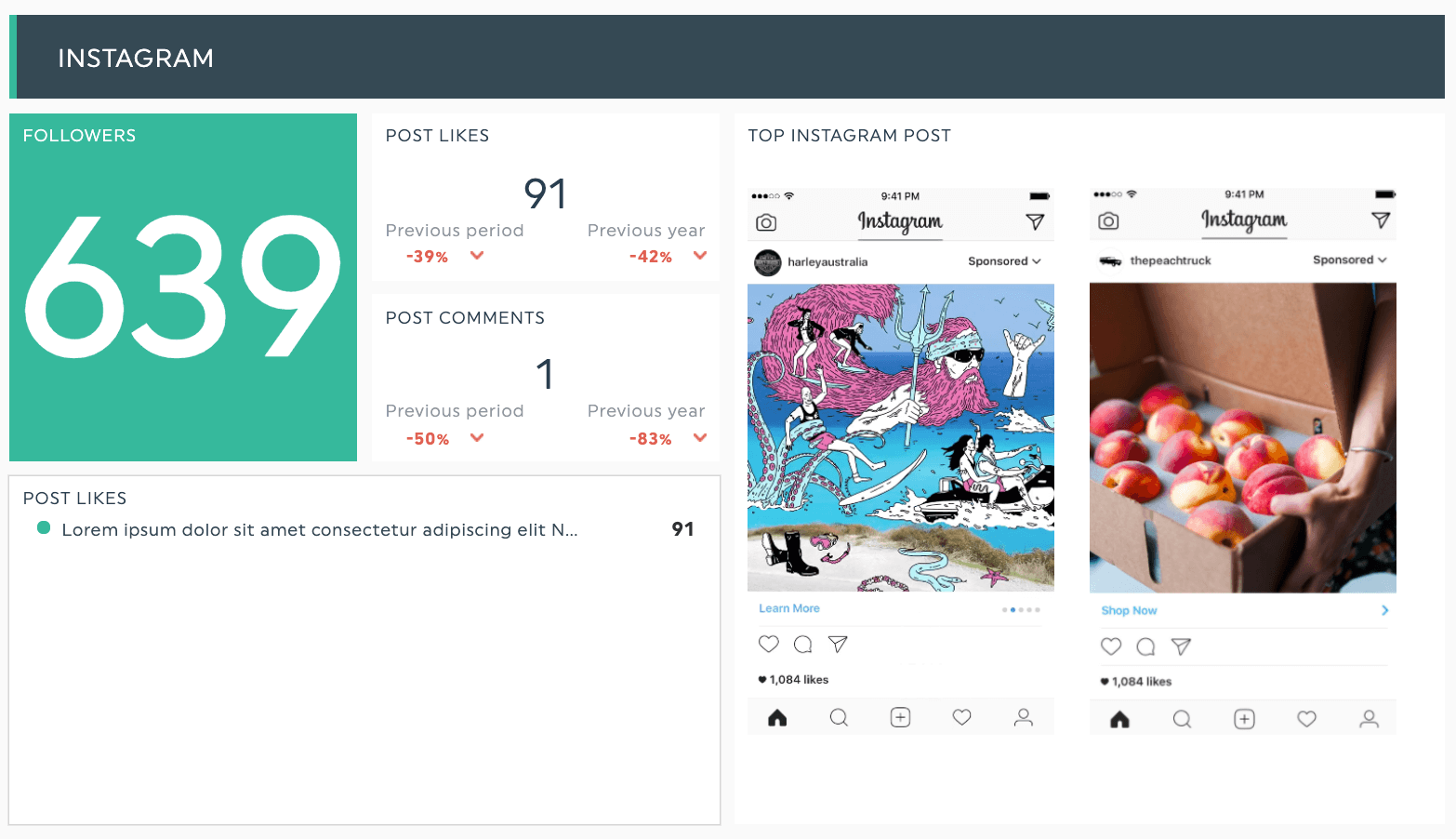 Tracking your digital marketing analytics is an essential part of any social media marketing campaign, and it's helpful to have a tool to help you do it. With DashThis, you can track all of your analytics in one place. There's no need to use Excel or Powerpoint ever again — DashThis creates instant instagram analytics or social media reports so you no longer have to manually analyze the data. Over 18,000 marketers and agencies worldwide use and trust the platform.
The social media report offered by DashThis is ideal for agencies; it lets you track performance, optimize social campaigns, and display the results of your entire social media marketing strategy. DashThis also has pre-set KPI's for social media. Create an account on the website, link your Instagram account, choose your report template, and DashThis will do the rest of the work. You can track data from all your analytics tools, social media platforms, marketing platforms, and from all your accounts or Instagram profiles. 
DashThis users appreciate the platform's customer support. "[It's] very personal and quick," said one user. "Not the typical short answers where you're left 'alone' with the problem with some forum link." DashThis also is consistently making improvements to make the best product possible for its customers. 
8. Instagram Tool
 

For Managing Comments: Hubspot Social Inbox Tool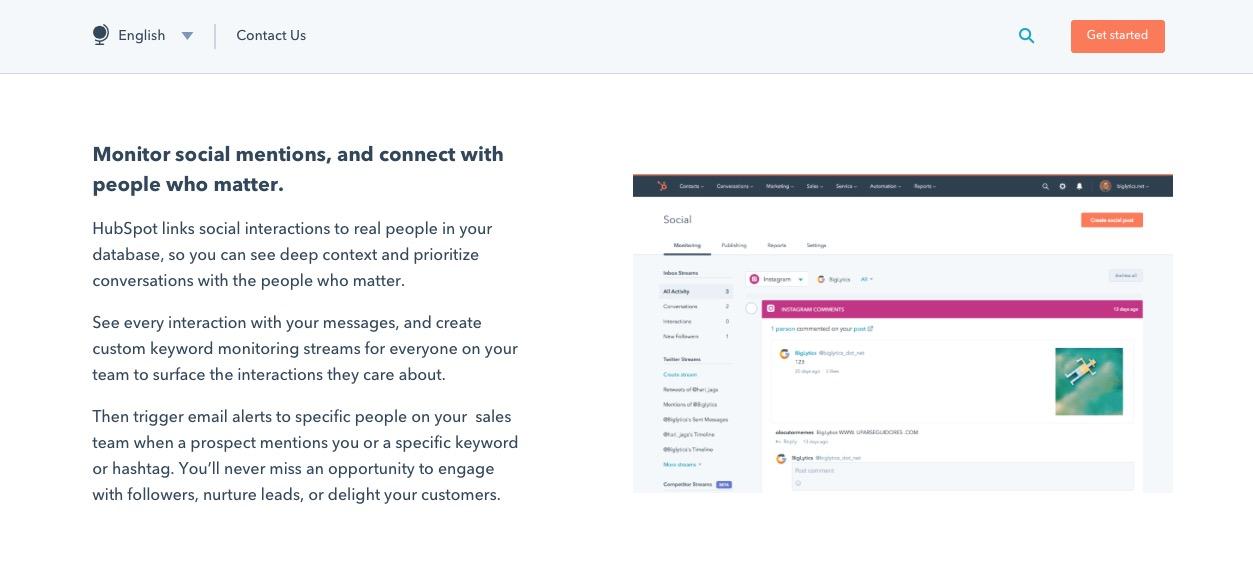 Hubspot's social inbox tool is ideal for agencies and small businesses — it helps you easily monitor your social mentions and connect with people who matter to your business. When you create an account, you'll be notified anytime your company account is mentioned; your sales team receives email alerts when a prospect mentions your company or mentions a specific keyword. This means nobody will fall through the cracks — you'll never miss an opportunity to interact with valuable customers and prospects.
This social inbox tool also lets you schedule content, and even presents social reports to help you understand how your social ROI is doing.
Being a social media manager can be hard and time-consuming. But with these seven must-have Instagram tools, you'll be on your way to success with all of your social media accounts.