That first article you spotted on the SERPs?
It gets an average click-through rate (CTR) of 31.7% and is 10X more likely to attract a click than a post on the tenth spot.
Just these two facts alone prove it's crucial to rank high for target keywords.
To get your client's website found quickly by their target audience, you need to track and report their data—from organic keywords to search traffic—in a quality search engine optimization (SEO) report.
How else will you determine if your SEO efforts are working?
What is SEO Reporting?
SEO reporting tracks your website's SEO performance.
It tells you which SEO marketing efforts are working (e.g., identify specific keywords for organic search) and recommends opportunities for growth.
An excellent SEO report includes an overview, key metrics (usually shown in graphs and charts), and high-level opportunities on what to do next.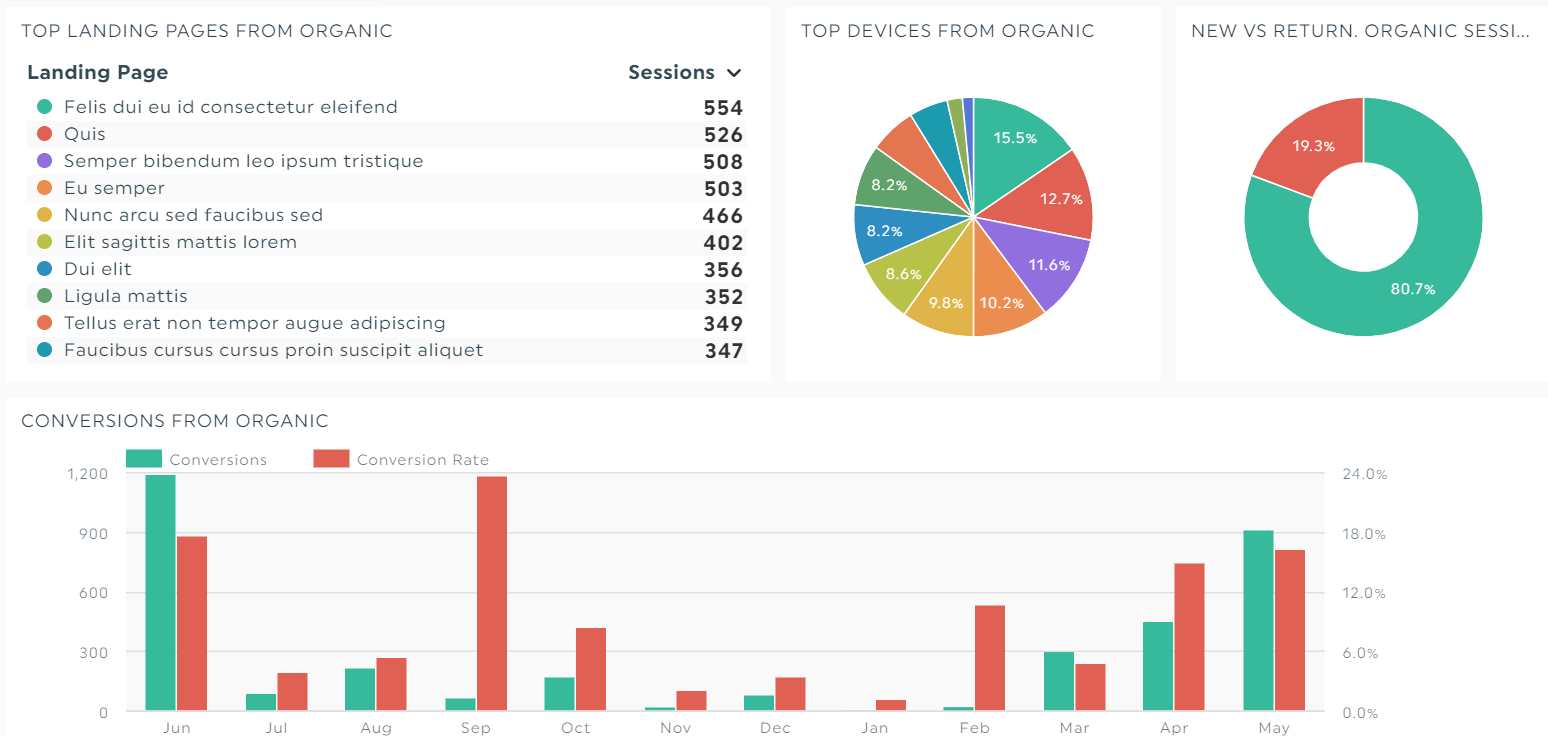 [Instead of spewing out raw data in endless rows and columns, turn them into beautiful visuals so clients can understand within seconds]
What to Include in Your SEO Reports
Given the sheer amount of data involved in SEO, you'll want to showcase them in a digestible manner. Trust us, your busy clients will appreciate it!
Double-check that your SEO report is concise, broken down into clear sections, and visually appealing. Here are three sections we recommend to include:

1. Overview
Think of the overview as a table of contents. It gives the client a taste of what to expect in your SEO report.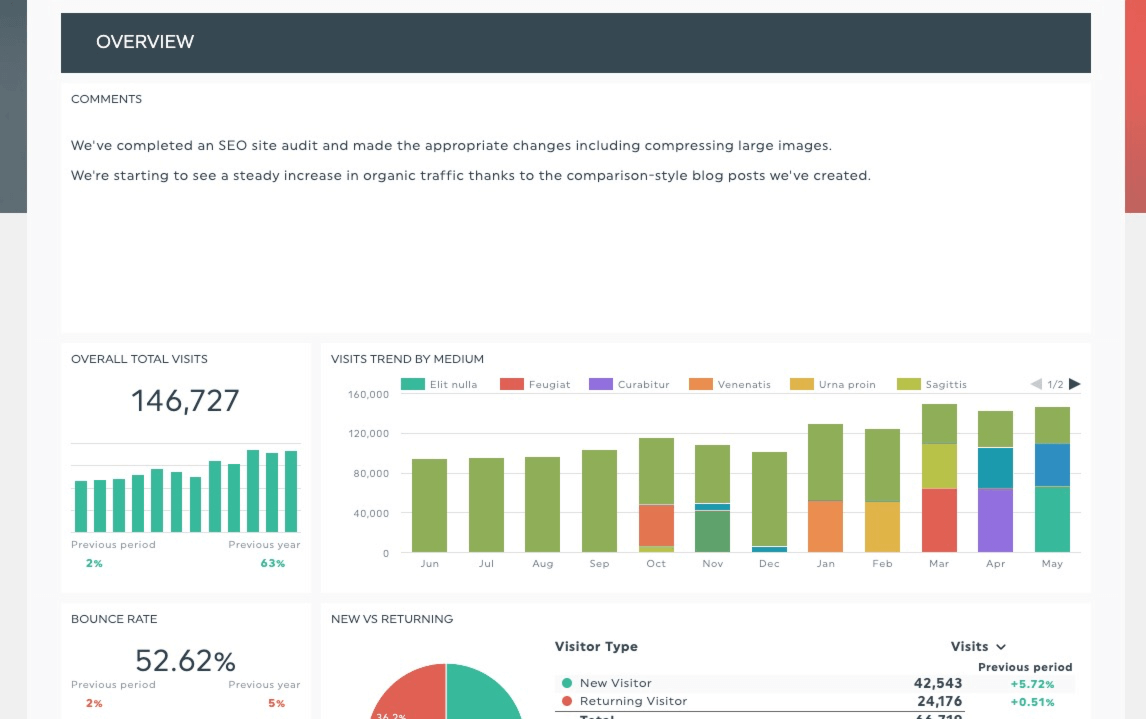 [A great SEO report overview clearly explains what's going to be covered]
The overview acts as an executive summary.
It helps the client get acquainted with your report by summarizing the main points. If you're working with clients with zero to little SEO knowledge, this overview will help them navigate the information easily.

2. KPIs
This is the 'meatiest' section of your report.
KPIs demonstrate how effectively you're hitting your client's goals. By measuring these goal-focused metrics, you'll know whether you're making progress (or what to improve on if you're heading in the wrong direction).
Popular SEO KPIs include organic traffic, conversion rate, CTR, keyword ranking, and link building.

[Run a content marketing agency? Focus on these types of landing pages analytics to determine which generate the most-qualified organic traffic]